After Muzaffarpur, UP home faces mass sex abuse charges
After Muzaffarpur, UP home faces mass sex abuse charges
Aug 06, 2018, 03:47 pm
3 min read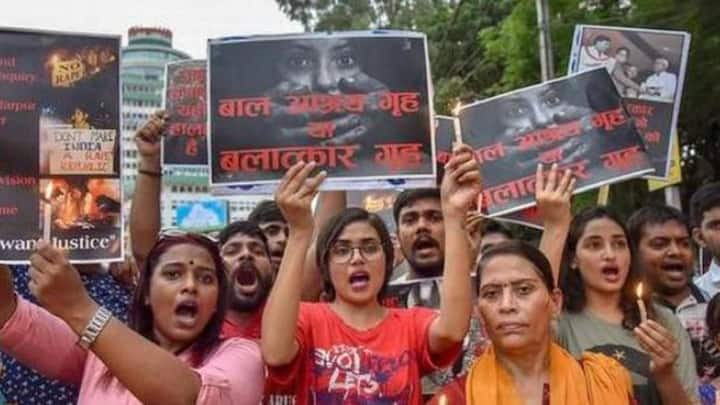 As Bihar attempts to come to terms with the shocking abuse of minor girls at a Muzaffarpur shelter, similar allegations have come to light from another in Deoria, UP. A couple and their daughter were arrested on accusations that they were running a sex racket. Police rescued 24 inmates and found 18 others missing when they raided the place yesterday.
Escaped 10-year-old recalls abuse at shelter home
The goings-on came to light after a 10-year-old inmate, a native of Bihar's Betia, managed to escape from the Vidhvansani Mahila and Balika Sanrakshan Griha yesterday. She informed cops that men used to visit the home in the evenings and take four-five girls away with them. She also alleged they were forced to do household work, like mopping floors and cleaning utensils.
Managing couple and their daughter arrested after raids
Earlier this week, District Probationary Officer (DPO) Prabhat Kumar had arrived at the shelter with a police team after several alleged violations, but was reportedly manhandled by the staff. Yesterday, officials raided it again. "Eighteen of 42 women enrolled were missing," said SP Rohan P Kanay. Girija Tripathi, her husband Mohan Tripathi and their daughter, who ran the home, were arrested.
The shelter has had grants suspended, license cancelled
Incidentally, three years ago, the state government had suspended grants to the shelter following allegations of irregularities. Inin June'17, it cancelled its license. Girija challenged the cancellation in court and got it stayed. The home is already facing a CBI probe in the matter.
Girija denies accusations, claims administration trying to silence her
On her part, Girija has denied the allegations. "No immoral act was done here at the shelter house. The girls are with the police, who can take any comment they want," she said. "Police should clarify why they handed over 930 women in the last one year if we were running illegally." She claimed she had been arrested as she was demanding pending dues from the administration.
A detailed probe has been launched, officials say
Meanwhile, Kanay said, without elaborating, that they had found that "wrong things" were being done with girls aged 15-18. "A detailed investigation is on" in cooperation with the local administration and the women and child welfare department, Prabhat Kumar said. "The victims will be sent for a medical examination and produced before the chief judicial magistrate to record their statement," added ADGP Anand Kumar.
CBI probing similar shocking allegations at Muzaffarpur home
Balika Grih in Muzaffarpur, Bihar, is facing similar allegations. Minor inmates told cops they were starved, drugged, forced to sleep naked, and beaten. They used to cut their hands and legs to escape abuse, they said. There were allegations a minor inmate had been killed and buried in the premises. The government has suspended six social welfare department officials. The case is being probed by CBI.