Adityanath calls Bulandshahr incident an accident, not mob lynching case
Adityanath calls Bulandshahr incident an accident, not mob lynching case
Dec 08, 2018, 09:54 am
3 min read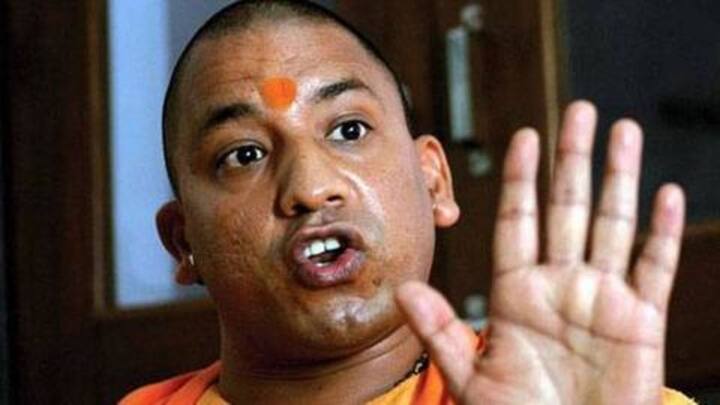 The death of a police inspector in Uttar Pradesh's Bulandshahr, earlier this week, was an accident and not a case of mob lynching, state Chief Minister Yogi Adityanath said on Friday. Speaking at an event in New Delhi, Adityanath said the authorities were doing their job. Notably, the frenzied mob attacked police personnel, cornered the inspector and killed him. The video of the incident also surfaced on social media.
What we know: Alleged cow slaughter triggered clashes
The clashes which were triggered over alleged cow slaughter didn't only take Singh's life but a 21-year-old youth also died. While Adityanath has dismissed mob lynching theories, two senior officers had claimed the inspector's death was part of a 'conspiracy'. Meerut inspector general Ram Kumar said solving the case of alleged cow slaughter, which started the clashes, was more important.
Law is taking its course: Adityanath says terming it 'accident'
Echoing similar thoughts on cow slaughter, Adityanath said, "Illegal slaughtering, and not just cow slaughter, is banned in the entire state and the DM and SP will be answerable." He added, "The Bulandshahr incident was an accident, and the law is taking its course." Till now police have arrested nine people, including Siyana residents Chandra, Rohit, Sonu, Jitendra, and Nitin. Further investigation is underway.
A video shows a soldier could have been involved
A new angle in the case surfaced after a video showed an army man opened fire. The army personnel has been identified as Malik alias Jeetu Fauji, who is posted in J&K. After reports of his alleged involvement in the death of the cop surfaced, his mother claimed he was not part of the violence. The mother Ratan Kaur denied all the allegations.
Will kill son myself if he was involved: Malik's mother
"If any evidence like a picture or a video emerges showing he killed the policeman, then I will kill him myself. I'm not so heartless. I'm equally pained by the death of the policeman and the other boy from Chingrawathi," she told a news channel.
Teams have been sent to J&K to investigate
Additional DGP (Law and Order) Anand Kumar said teams have been sent to J&K for further probe on Malik's role. He confirmed the man seen in the video was Malik. "The police have contacted Northern Command and fullest cooperation is being extended. Details will be released by police at the appropriate time after positive identification," the Army said in a statement.