Burari deaths: Post-mortem confirms suicide by hanging, but questions remain
Burari deaths: Post-mortem confirms suicide by hanging, but questions remain
Jul 11, 2018, 03:53 pm
3 min read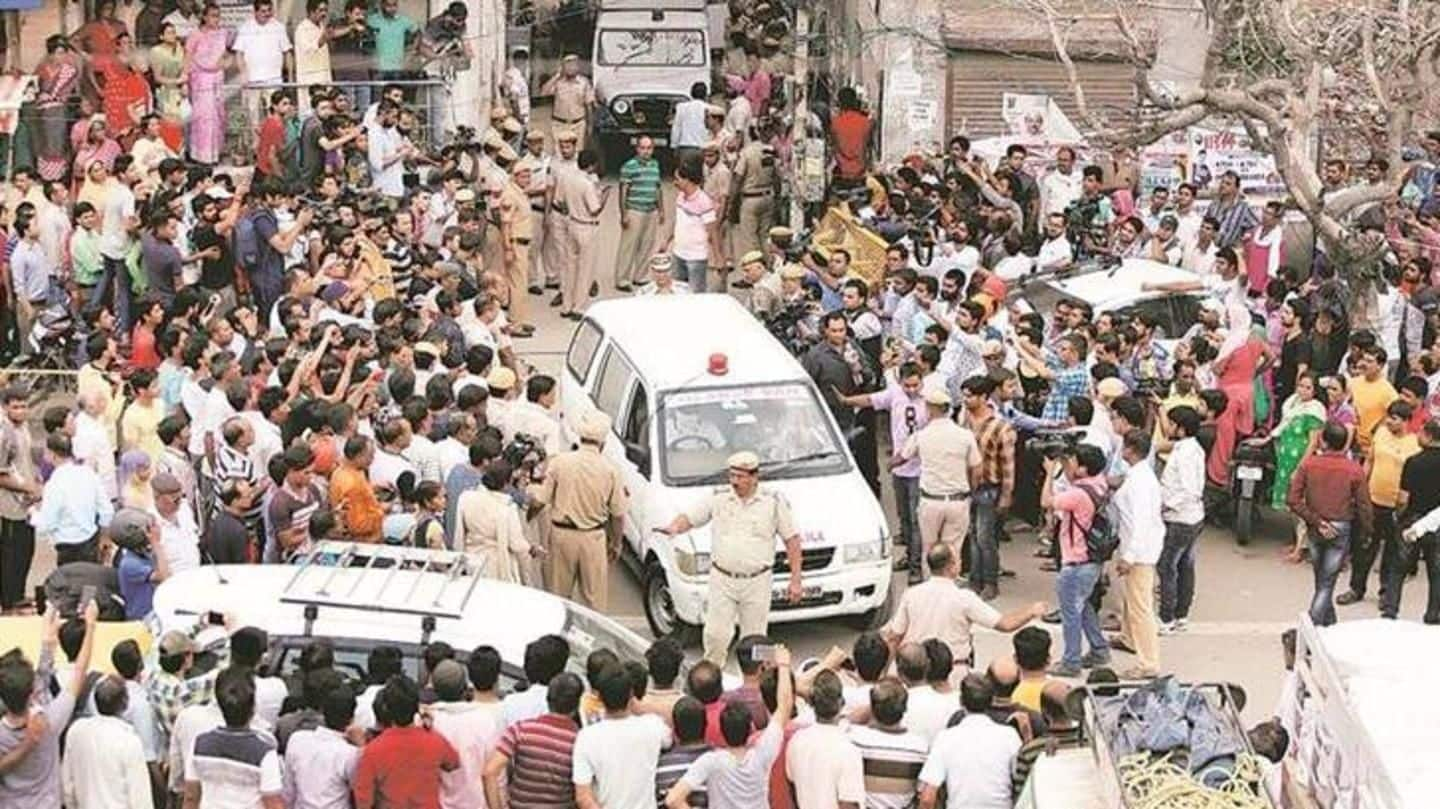 Post-mortem reports of 10 people who were found dead in Burari has confirmed they committed suicide by hanging, police said today. The report of the 11th is pending, even as doctors differed over her death. However, many questions still remain unanswered: was the son 'possessed' or was he ill? Was the family sick too? Why did they kill themselves? Police are still probing.
The strange case of the Burari deaths
Narayan Devi (77), sons Bhavnesh (50) and Lalit (45), their wives Savita (48) and Tina (42), daughter Pratibha (57), and five grandchildren- Priyanka (33), Neetu (25), Monu (23), Dhruv and Shivam (15)- were found dead in their Delhi residence on July 1. All but Narayan were found hanging. They were blindfolded,gagged and had their hands tied. Police suspect Narayan was hanged from a doorknob.
Lalit was 'possessed' by father since 10 years
The family was deeply religious since the father died in 2007, neighbors said. Soon after, Lalit started claiming he was possessed by his father, and the family believed him, calling him "daddy." Their conviction grew as their fortunes gradually changed: Lalit's financial investment ideas brought rewards, their business flourished, and recently, Priyanka got engaged. Meanwhile, Lalit continued scribbling in diaries detailing rituals, "instructions from father" and more.
'Dhanteras has gone by, you might not see next Diwali'
One note dated November 11, 2017 said, "Dhanteras has gone by. You are far from achieving something due to someone's old mistake. You might not be able to celebrate the next Diwali. Instead of ignoring my warnings, pay attention."
'Final ritual, and not funeral at Haridwar, will relieve us'
They also mentioned that the 'souls' of Sajjan Singh (Lalit's wife Tina's father), Hira (Lalit's sister Pratibha's husband), and Dayanand and Ganga Devi (Lalit's sister Sujata's in-laws) were accompanying the father. "You thought going to Haridwar and conducting a funeral would relieve me. I'm waiting for this (mass suicide) ritual." The notes also asked the family to be like the 'virtuous' Lalit and Tina.
Bad things were apparently happening because 'someone wasn't following notes'
Then there were reprimands and warnings. They said how construction of the house was delayed and Priyanka's 'manglik dosh' affected her marriage prospects as "someone didn't follow the notes." Others asked the family to save money and not indulge in lies. Police also discovered why Lalit was normal in front of outsiders: the notes said the 'father' would only visit in the family's presence.
More than 200 people questioned till now
Police have questioned more than 200 people in the case till now, but haven't been able to crack the case. However, they have zeroed in on Lalit and wife Tina as the 'masterminds.' Paranormal experts are likely to be called in and psychological autopsies conducted.