Anti-CAA protests: Jailed activist reunites with 14-month-old daughter after weeks
Anti-CAA protests: Jailed activist reunites with 14-month-old daughter after weeks
Jan 02, 2020, 01:48 pm
3 min read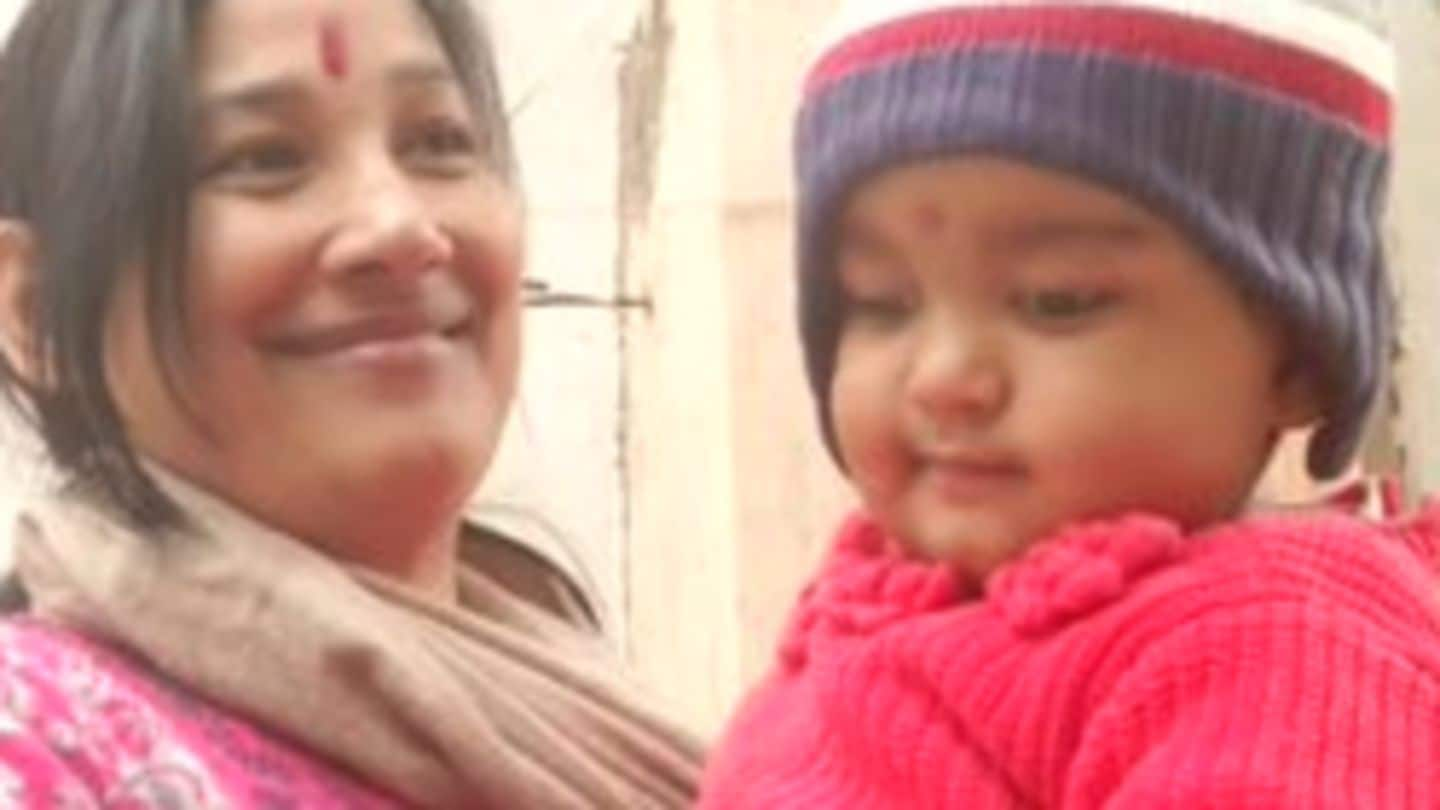 For weeks now, baby Ayra (or Champak as she is called at home), was living with her relatives as her activist parents, Ekta and Ravi Shekhar, were jailed for participating in the anti-Citizenship Act protests in Uttar Pradesh's Varanasi. And today, the toddler reunited with her mother, after the latter was granted bail. The 32-year-old activist said staying away from her daughter was tough.
Backstory: New law sparked protests, 73 were arrested from Varanasi
The new law, which will expedite citizenship for persecuted non-Muslims from Bangladesh, Pakistan, and Afghanistan, sparked widespread protests in the country. On December 19, 73 people, including the young couple, were arrested from Prime Minister Narendra Modi's parliamentary constituency Varanasi. Notably, the protests turned violent in some areas forcing cops to retaliate. In UP alone, nearly twenty people lost their lives.
After days, Ekta held her child in her arms
Disturbingly, Champak had to face the brunt of police action in UP. Ekta, who hugged her child after days, said, "Champak is dependent on my milk, I was worried about her." While Ekta and Ravi, who run an NGO that focuses on the environment, have been detained earlier as well, but their ordeal lasted much longer this time around.
Champak kept crying, looked for mother, revealed her grandmother
Earlier, Champak's grandmother Sheela Tiwari told IE that taking care of the toddler wasn't easy. "Every now and then she starts crying for her mother. Since her birth, Ekta has never left her alone and now this is happening," Ravi's mother Sheela said. In fact, she revealed Ekta was arrested when she went out to get diapers and milk for Champak.
Apparently, Ekta could have been released yesterday itself
As it turns out, Champak would have been reunited with her mother yesterday itself, had the jail authorities co-operated. According to Champak's uncle Shashikant Tiwari, authorities of Varanasi Central jail refused to release Ekta as the bail order arrived "seven minutes late". Shashikant told the jail superintendent that a toddler is awaiting Ekta's return, but he didn't relent. She walked from jail this morning.
Jail superintendent didn't listen: Shashikant
"The jail superintendent told me, 'You are seven minutes late'. He meant the court release order had reached him seven minutes late. I cited the rule that gives the jail superintendent discretion over such matters, but he wouldn't listen," Shashikant told The Telegraph.
Can't release someone at night: Jail official
Defending the decision, jail superintendent PK Trivedi said they can't release someone at night. Though prisoners can't be freed after sunsets, exceptions are allowed if jail officials decide to escort them home. "At least 100 people, friends and relatives of those who received bail today, are still standing outside the jail gate, hoping the authorities would relent on humanitarian grounds," Shashikant said last evening.