Uttar Pradesh: Internet shut in 21 districts, security beefed up
Uttar Pradesh: Internet shut in 21 districts, security beefed up
Dec 27, 2019, 11:24 am
3 min read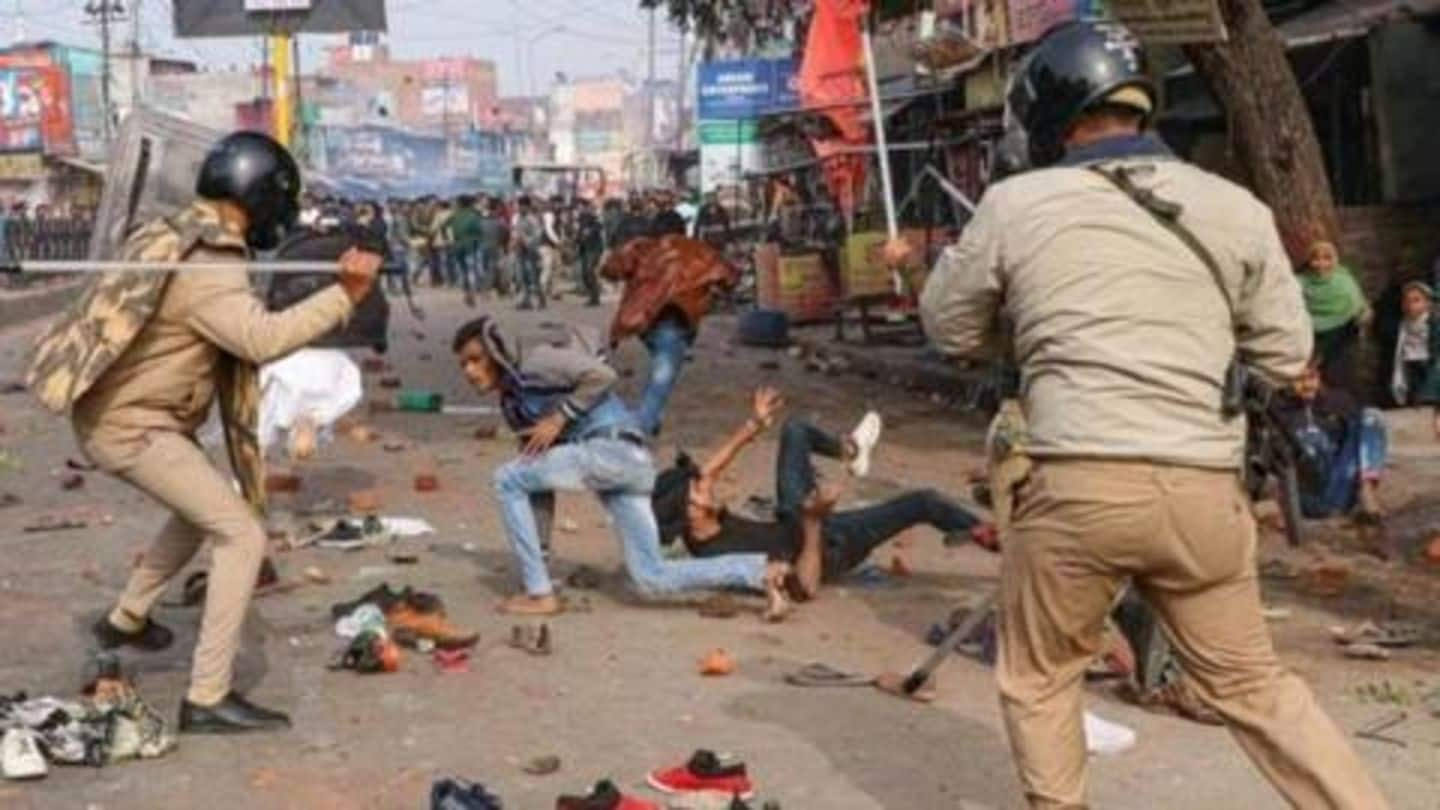 The Uttar Pradesh government doesn't want to leave anything to chance and has made elaborate preparations to deal with protests which could spark after Friday prayers. Since the last couple of weeks, normal life has been thrown out of gear in India's most populous state, courtesy the agitation against the new Citizenship Amendment Act. Till now, 19 have died in violent protests, reports IE.
First, a bit about nationwide protests
The controversial CAA, which will provide Indian citizenship to persecuted non-Muslims from Bangladesh, Pakistan, and Afghanistan, has been termed bigoted by its critics. After it became a law, people took to streets demanding its rollback. While protests happened across India, they were most violent in UP. Till Thursday, state police arrested 1,113 people in 327 cases while 5,558 were put under preventive detention.
Bullets claimed several lives in UP, cops defended themselves
Shockingly, most of the people who died in UP had gunshot wounds, but cops said they didn't fire bullets. Instead, it was the protesters who used guns, they claimed. Police have owned up to firing in only Bijnor, where a 20-year-old died, reports NDTV. Meanwhile, Deputy Chief Minister Dinesh Sharma said police also suffered heavy losses. He said 288 policemen were injured, of whom 62 had bullet injuries.
To avoid unrest, drones, and paramilitary forces have been deployed
To avoid a repeat of last week's incidents, the administration put all districts on high alert. The order was signed by DGP OP Singh, ANI reported. Further, the order said that foot-patrolling and flag-march should be carried out. And senior cops were ordered to keep a strict vigil on important mosques. Not only this, but drones and paramilitary forces have also been deployed.
Situation is normal, but cops on alert: IG
About the situation, Inspector General (IG) of police, law and order, Praveen Kumar, said situation was largely normal but cops are keeping an eye out, nevertheless. He revealed district police chiefs were asked to have a word with Muslim clerics. Yesterday, leaders of different faiths attended a conference in Lucknow. By the end of the meeting, all the leaders condemned violence, unanimously.
Meanwhile, internet was snapped as a precautionary measure
Separately, internet services were snapped in 21 out of 75 districts of UP. The areas where services suffered included Bijnor, Bulandshahar, Muzaffarnagar, Meerut, Agra, Firozabad, Sambhal, Aligarh, Ghaziabad, Rampur, Sitapur, Lucknow and Kanpur. Additional Superintendent of Police Ravi Kumar said the internet will remain suspended in Agra till 6 pm today. In Bulandshahar, the services will be restored on Saturday morning, another officer revealed.
Administration has also served notices to "rioters"
Apart from preparing for any untoward incident, the administration has also started the process of confiscating the property of miscreants. Till now, 372 people have been served notices. The maximum number of notices were issued in Moradabad, with 200 people receiving it. It was followed by Lucknow, where 110 got served. In Gorakhpur and Firozabad, notices were served to 34 and 29 people respectively.
Notably, cops are on alert in other states too
Besides UP, police have made elaborate preparations in other states too. In Hyderabad, cops didn't give permission to anyone to carry out a procession. Further, a large number of forces were deployed at Mecca Masjid. Similarly, police issued a state-wide alert in Uttarakhand. And in Madhya Pradesh, more cops have been stationed at areas which witnessed violent protests last week.