CAT 2019 results out: Two IIT-Bombay friends among highest scorers
CAT 2019 results out: Two IIT-Bombay friends among highest scorers
Jan 04, 2020, 06:27 pm
3 min read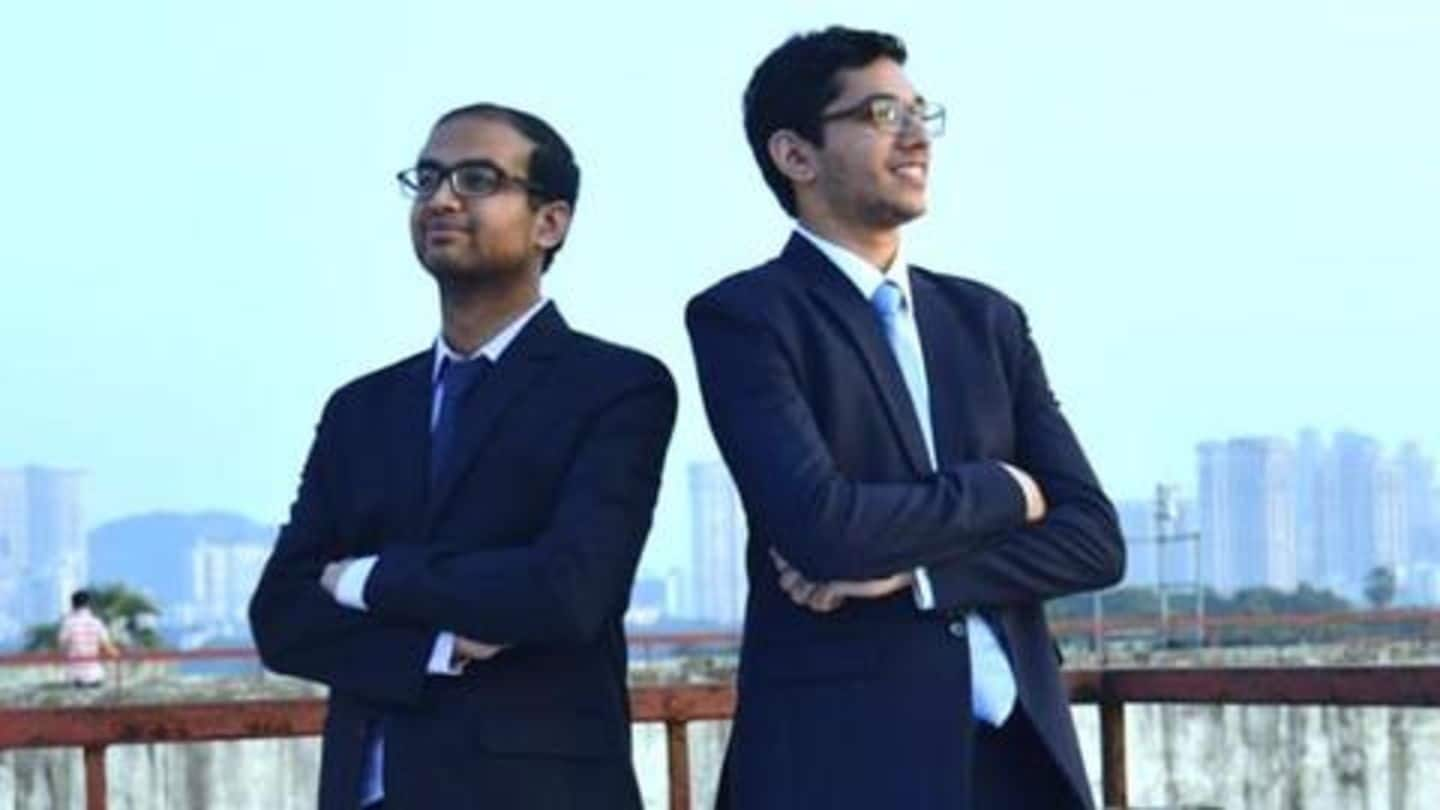 The results for the Common Admission Test (CAT) 2019 were declared a short while ago, and it has brought good news for two friends studying at IIT-Bombay. Rahul Manglik and Somansh Chordia, not only cleared the tough entrance exam in the first attempt, but they also featured in the top scorers' list. Manglik and Chordia scored 99.99 and 100 percentile respectively.
Context: IIM Kozhikode uploaded results, 10 scored 100 percentile
This time the exam was conducted by IIM Kozhikode, and the result was uploaded on the official website - iimcat.ac.in. Nearly 2.4 lakh aspirants submitted their applications, and over 2 lakh appeared for the exams. Notably, 10 candidates scored perfect 100 percentile. All of them are males. Meanwhile, 21 candidates scored 99.99 percentile. Of them, 19 belong to the engineering background.
Both Manglik and Chordia are studying Mechanical Engineering
It's not every day that two friends feature in the top candidates' list of CAT, so Manglik and Chordia were bound to make it to the news. Interestingly, both are pursuing Mechanical Engineering at IIT-Bombay. Revealing how he cracked the exam, Manglik, who hails from Delhi, said he started preparing just a couple of months ago after he found Business Studies interesting.
Started preparing in last semester: Manglik
"I got introduced to management during my class of operation analysis. I found the business studies and management to be interesting and therefore decided to appear for CAT. I started preparation in my last semester along with a couple of friends," Manglik told Indian Express.
As per Manglik, solving mock tests is really important
So, how did the duo manage to crack the exam? The answer is mock tests. Manglik said he attempted nearly 30 mock tests. "We not only attempted mocks but also analyzed our performance to assess our strengths and weak points and work accordingly," he added. He also said mapping time is extremely important. Meanwhile, Chordia said studying together was a great idea.
Good to have someone who is equally focused: Chordia
"Engineers are generally weak in verbal skills. Since Manglik and I used to discuss our performance after every mock test; we used to help each other. It is good to have someone equally focused while preparing for competitive exams," Chordia, a resident of Nagpur, said.
Topper Chordia hopes to reach out to more people
Further, Chordia also explained why he chose to jump ships from science to commerce. He said business management will help him reach a large number of people. "Technical tools these days also have business applications thus I decided to appear for CAT," he added. Though he was preparing since January, he got serious only in August and by October, CAT became his sole focus.