Chidambaram "offers" to remain in CBI custody till September 2
Chidambaram "offers" to remain in CBI custody till September 2
Aug 30, 2019, 04:18 pm
3 min read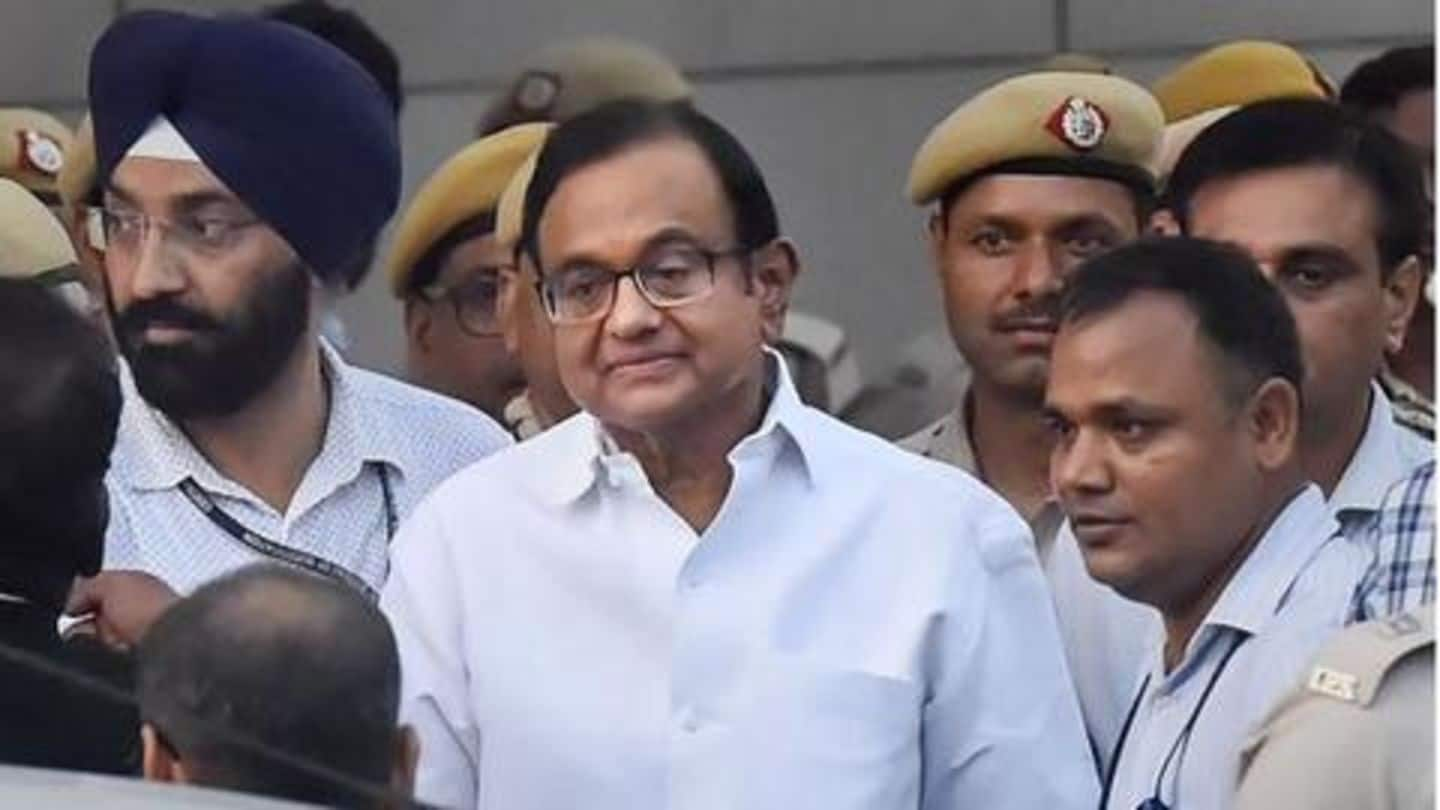 P Chidambaram, the former Union Finance Minister who is currently in CBI custody for his alleged involvement in INX Media case, made an unprecedented offer in Supreme Court on Thursday. The Congress leader "offered" to remain in custody till September 2. Interestingly, his custody ends today and he'll be produced before a special court soon. So why did Chidambaram make the offer? Read here.
Court heard the offer, but didn't comment anything
The unusual offer was made before Justices R Banumathi and A S Bopanna, who didn't comment on it. Yesterday, the bench extended Chidambaram's protection from arrest by Enforcement Directorate (ED) till September 5. The same day, the court will pronounce its verdict on Chidambaram's plea challenging the August 20 order of Delhi High Court. The lower court had refused to grant him anticipatory bail.
Wondering why Chidambaram made the offer? Read the answer here
After the rejection of anticipatory bail plea, Chidambaram was arrested in a dramatic fashion on August 21. A day later, he was sent to CBI custody till August 26, which was extended till August 30. Explaining the rationale behind the offer, Chidambaram's lawyers Kapil Sibal and Abhishek Manu Singhvi said since SC agreed to hear the plea "challenging" the remand orders on September 2, the suggestion was made.
Ironically, agencies' lawyer opposed the offer
The surprising offer found some resistance in Solicitor General Tushar Mehta, who is representing the agencies. He said such an offer can't be made because the decision to extend custody (or not) will be taken by the trial court. "If the same offer is made before the trial court tomorrow, then we may have no objection to it," Mehta said.
ED doesn't want Chidambaram to enjoy "protective umbrella"
Calling money-laundering an offense against "nation and society", Mehta said ED needs to interrogate Chidambaram without the protective umbrella of anticipatory bail. "I have materials to show that laundering of money continued after 2009 and even till date (in the INX Media case)," he said. Sibal, on his part, dared ED to show even one document pertaining to foreign bank accounts/property of Chidambaram.
I also have fundamental rights: Chidambaram told SC through Sibal
"Liberty is not one-way traffic. If they have right to arrest me, then I also have my fundamental rights. It is not a procedure of law that a probe agency gives its conclusion to a judge and the judge records his finding in his order," Sibal said.
INX Media founder Indrani is "glad" Chidambaram got arrested
Notably, Chidambaram has been arrested for allegedly facilitating FDI into INX Media, an organization founded by Indrani and Peter Mukerjea. On Thursday, giving her first reaction on the Congress stalwart's arrest, Indrani said she is glad he is in custody, and hoped that the bail of his son Karti, also an accused in the case, is canceled. Indrani turned approver in the case.