Delhi: Hindu refugee family, hoping for citizenship, names daughter 'Nagrikta'
Delhi: Hindu refugee family, hoping for citizenship, names daughter 'Nagrikta'
Dec 12, 2019, 11:14 am
2 min read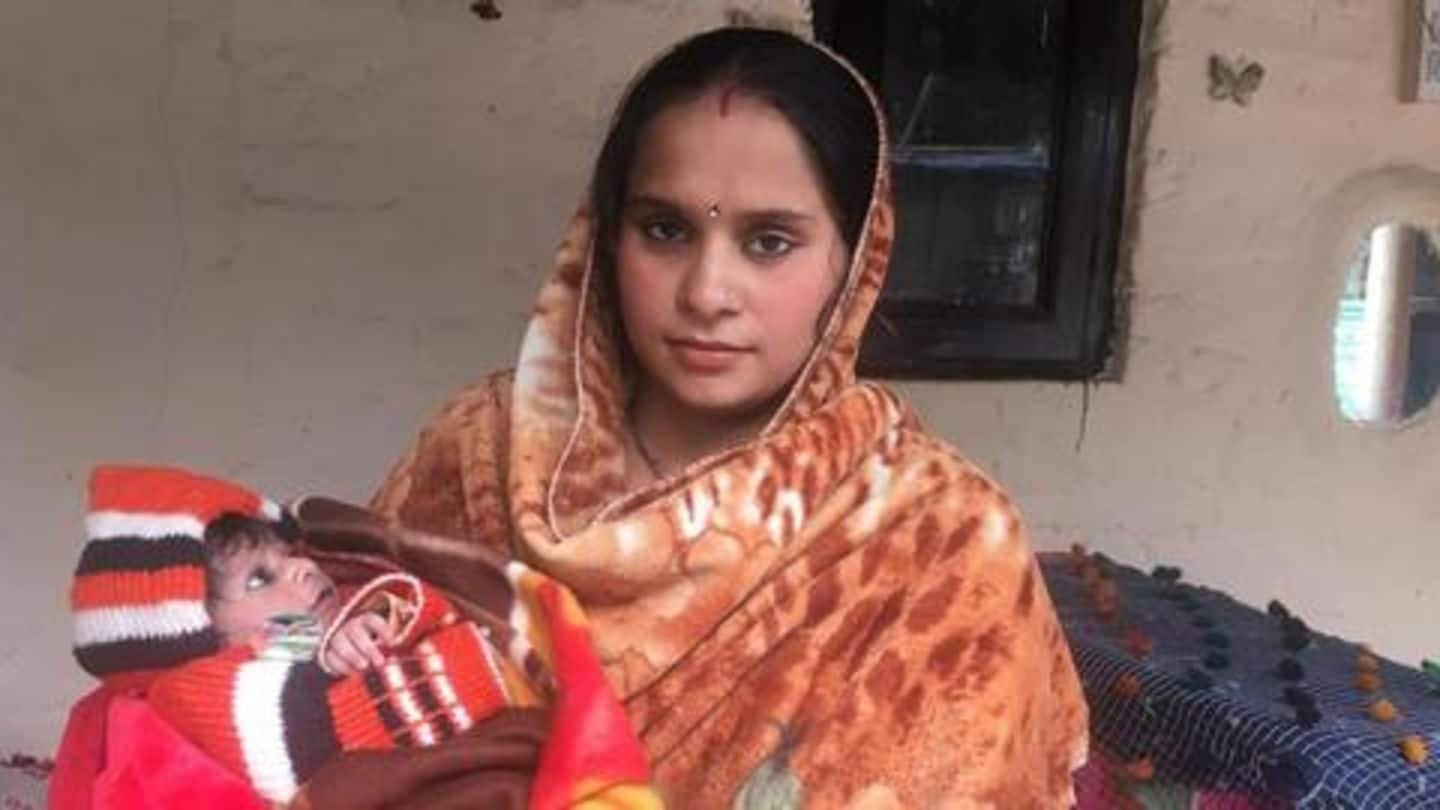 The Citizenship (Amendment) Bill has given a sense of relief to minorities, who had to flee Pakistan, Afghanistan, and Bangladesh, due to persecution. Now that the contentious Bill has passed the parliament test, refugees are hoping to get the citizenship. One such family even named their newly-born daughter 'Nagrikta' (meaning citizenship), before the Bill was tabled in the Rajya Sabha. Here are more details.
After hours of debate, Bill passed Rajya Sabha's litmus test
On Monday, the Bill was passed in Lok Sabha and yesterday, despite lacking majority in the House of elders, the saffron party managed to get the proposed amendments a nod. In his speech, Union Home Minister Amit Shah said this law will rescue minorities who have been ill-treated by neighboring countries. He also underlined Indian Muslims need not worry.
Nagrikta's birth brought hope to the family
Now, baby Nagrikta's family is just one among the hundreds who settled in New Delhi's Majnu Ka Tila after being forced to leave Pakistan due to atrocities. The child was born on Monday and given the unique name as her family anticipated the Bill would pass Rajya Sabha too. To note, the family came to Delhi in 2012 and has been seeking citizenship since.
Baby's mother came to India for visit, stayed back
Reportedly, Nagrikta's mother Aarti lived in Hyderabad of Pakistan's Sindh province. She came to India for a pilgrimage and stayed back through a long-term visa facility. Her husband sells mobile covers in Rajouri Garden and earns Rs. 5,000 per month. Though Aarti has Aadhaar card, she hopes Indian citizenship will make things better for her and her family.
We have faced a lot of troubles: Nagrikta's grandmother
"Everyone has been talking about citizenship ever since the girl was born, so we have named her Nagrikta. We hope we get citizenship. I want to thank the government; we have faced a lot of troubles here," Nagrikta's grandmother told NDTV.
The Bill has given a reason to rejoice to many
As pointed out earlier, Nagrikta's family isn't the only one that left Pakistan. Majnu Ka Tila houses some 750 Pakistani Hindus who came to India seeking better living conditions. Other refugees are settled in Rohini Sector 9 and 11, Adarsh Nagar and near the Signature Bridge. Naturally, after the Bill got passed, inhabitants of these resettlement colonies celebrated and praised Prime Minister Narendra Modi.
Watch: People hailed Centre for passing CAB