Kanpur: Communal violence on Muharram; 30 injured, DSP suspended
Kanpur: Communal violence on Muharram; 30 injured, DSP suspended
Oct 02, 2017, 11:11 am
2 min read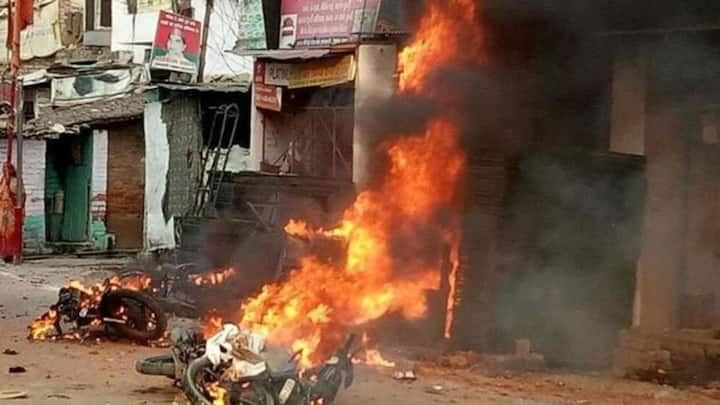 Massive communal violence broke out in Uttar Pradesh's Kanpur during a Tazia procession on Muharram on 1 October. At least 30 people were injured. Six vehicles, two cars and four bikes, were set on fire. Kanpur DSP has been suspended; paramilitary forces were deployed to maintain law and order. A probe into the violence has been ordered by the District Magistrate. Know more!
First incident took place in Parampurva
Clashes first erupted in Kanpur district's Parampurva, where rioters also pelted stones at each other. Heavy security was deployed and police lathi-charged the rioters in some areas. Officials reportedly said the situation in Kanpur is currently under control. However, Uttar Pradesh Deputy CM Keshav Maurya's Kanpur visit was canceled due to the communal violence. He was to participate in a "Clean India" marathon.
Situation being closely monitored: A senior official
Inspector General of Police (Kanpur zone) Alok Singh said violence erupted when a Tazia procession deviated from its fixed-route in Parampurva. Perturbed members of another community started pelting stones at the procession. However, four companies (400 personnel) of the Provincial Armed Constabulary (PAC) and a company of the Rapid Action Force were deployed to maintain peace. Similar incident was also reported in Kanpur's Rawatpur.