Weekend curfew in Delhi; malls, restaurants shut, says Kejriwal
Weekend curfew in Delhi; malls, restaurants shut, says Kejriwal
Written by
Siddhant Pandey
Apr 15, 2021, 01:48 pm
3 min read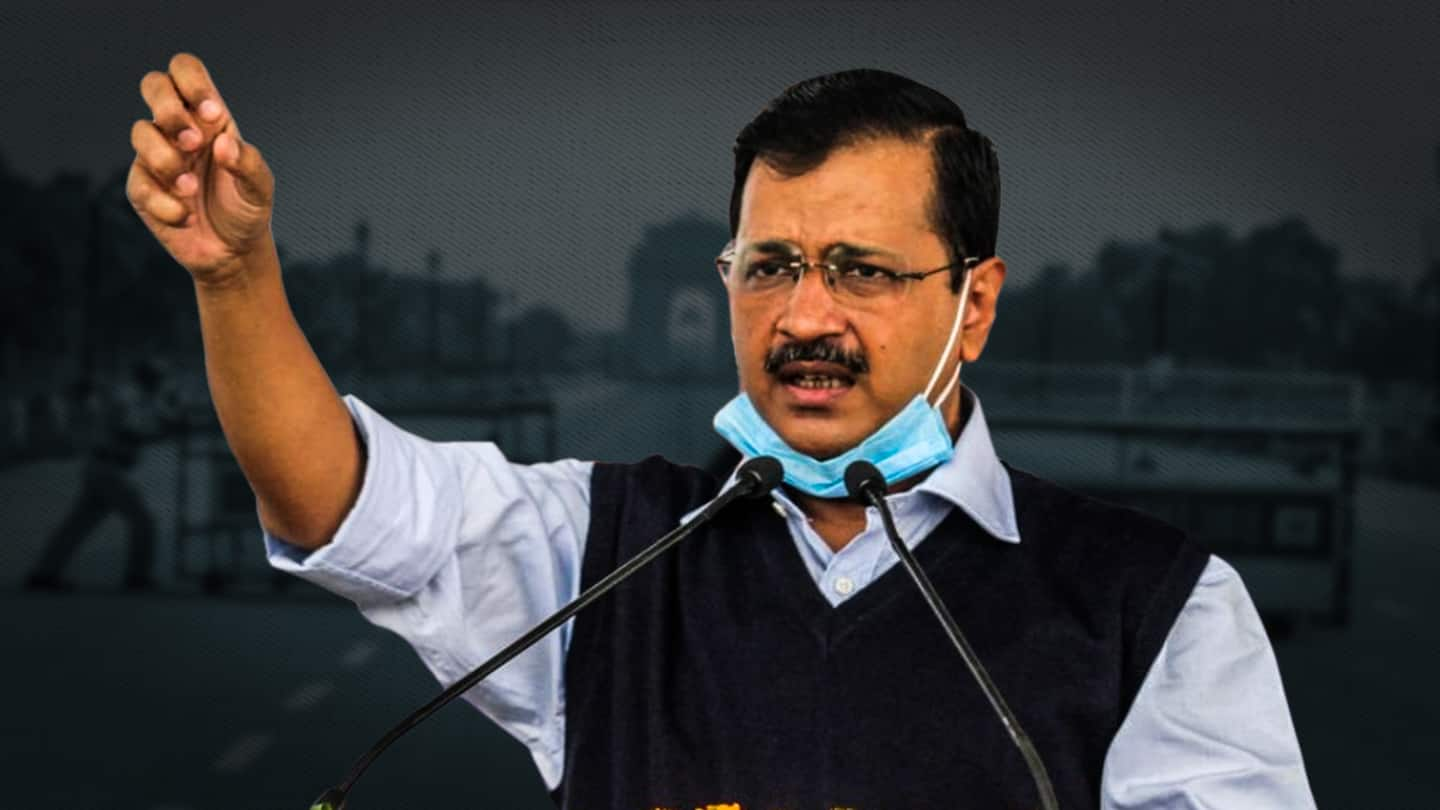 Delhi Chief Minister Arvind Kejriwal on Thursday announced a weekend curfew in the national capital. The decision was taken after a meeting with Lieutenant Governor Anil Baijal earlier in the day, the CM said. Kejriwal also announced that restaurants, malls, gyms, spas, etc., will remain shut in Delhi, which has witnessed a record rise in the number of coronavirus infections in the past week.
Infections rising every day, says Kejriwal
Kejriwal said, "We are now seeing that infections are rising every day. To control this situation, the Delhi government has taken a few measures." "We held a meeting with the L-G today and it was decided that a weekend curfew will be enforced." During the weekend, people usually go out for entertainment activities, which can be curtailed, he said.
Curfew passes will be allowed for certain reasons
Curfew passes will be issued to allow essential services to continue over the weekend. Kejriwal said those who have their wedding dates fixed, those who wish to go to the airport or a hospital will also be issued curfew passes.
Malls, gyms, shut; restaurants open only for take-aways
Malls, gyms, spas, and auditorium have now been shut, Kejriwal said. Cinema halls can function with 30% seating capacity. One weekly market per day per zone will be allowed to operate. Special restrictions will be announced in this regard later. Restaurants will be shut, but takeaways will be allowed. For markets and public places, enforcement of COVID-19 appropriate behavior will be made stricter.
No shortage of hospital beds in Delhi: Kejriwal
"I would request you all to not insist that you want to be admitted to a specific hospital," Kejriwal said, adding that there is no shortage of hospital beds in Delhi. "Just because some hospitals do not have beds available, that does not mean this is a problem across Delhi," he said, adding that over 5,000 beds are available in Delhi.
Efforts on to expand number of hospital beds: Kejriwal
Kejriwal further said that efforts are on to expand the number of hospital beds in the national capital. The Delhi government has attached hotels and banquet halls to 23 private hospitals to increase their capacity, he had announced on Wednesday.
List of hotels/banquet halls attached to private hospitals:
दिल्ली में बढ़ते कोरोना मामलों के मद्देनज़र माननीय मुख्यमंत्री जी के आदेश पर दिल्ली सरकार ने 23 निजी अस्पतालों के साथ होटल और बैंक्वट हॉल को जोड़ दिया है जिससे अस्पतालों के बेड्स की संख्या में इज़ाफ़ा होगा और मरीज़ों के लिए बेड उपलब्ध हो सकेंगे। pic.twitter.com/Du6jNeSPP4

— CMO Delhi (@CMODelhi) April 14, 2021
Delhi reported record 17K+ new cases yesterday
Till Wednesday, Delhi had reported a total of 7,67,438 COVID-19 cases, which includes 11,540 deaths and 7,05,162 recoveries. Active cases have risen sharply from 10,498 on April 1 to 50,736 on Wednesday. On Wednesday alone, the national capital had recorded 17,282 new cases, the biggest single-day spike since the pandemic began, and 104 more deaths. Over 23 lakh people have been vaccinated in Delhi.