Coronavirus: 52 evacuated from Delhi's Chandni Mahal mosques test positive
Coronavirus: 52 evacuated from Delhi's Chandni Mahal mosques test positive
Written by
Siddhant Pandey
Apr 11, 2020, 01:37 pm
3 min read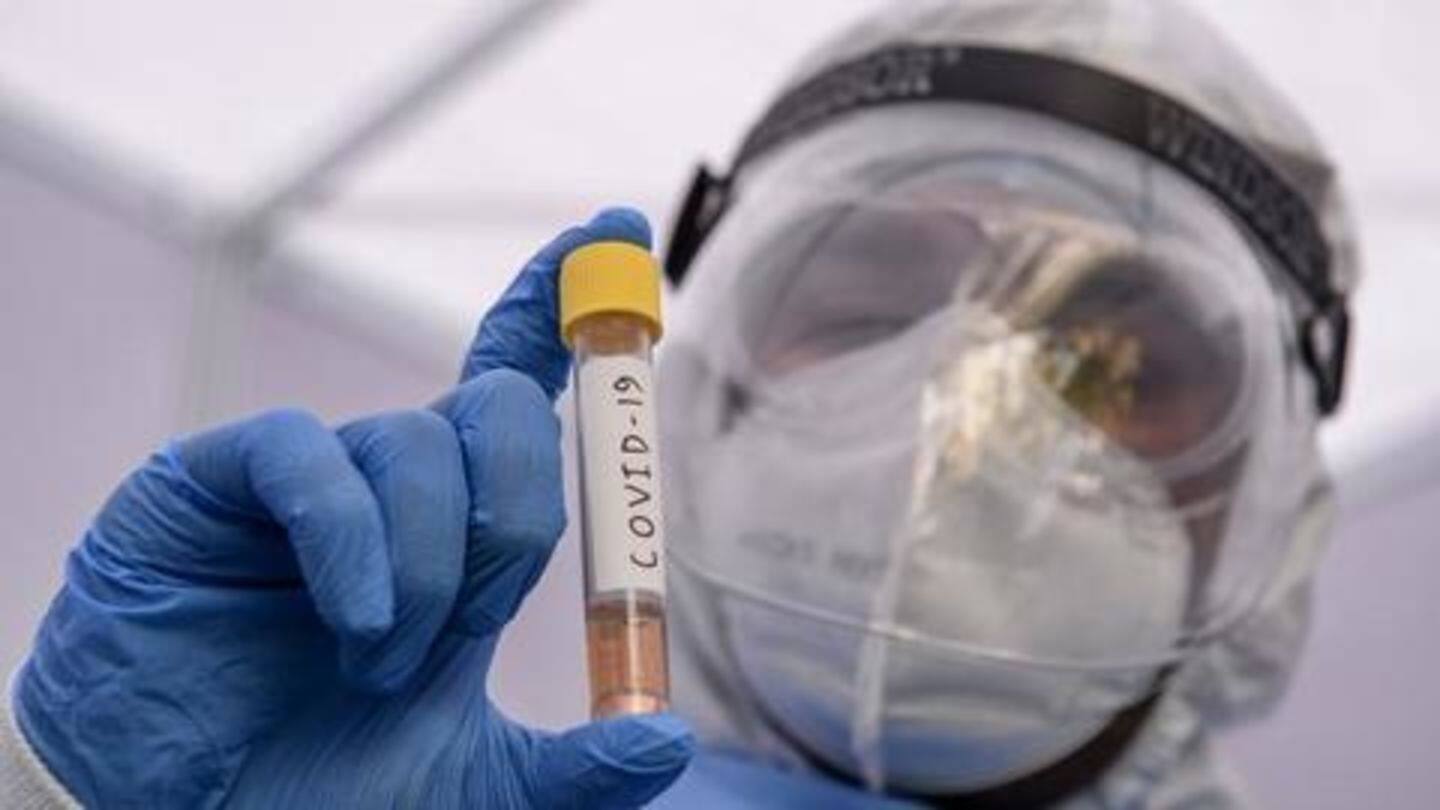 Delhi's Chandni Mahal locality has emerged as a containment zone after 52 out of 102 people who were evacuated from 13 mosques in the area tested positive for the coronavirus disease (COVID-19). The area has been sealed as per an order issued on Friday by Nidhi Srivastava, District Magistrate and Chairperson of the Delhi Disaster Management Authority (DDMA), District Central.
3 people died in 3 days in Chandni Mahal
The order mentioned that at least three people have died due to COVID-19 in the past three days. It also said that out of the 102 people staying at 13 different religious locations in Chandni Mahal, 52 tested positive for COVID-19. The order noted, "Interaction between the people who tested positive and the residents of Chandni Mahal cannot be ruled out."
Many who tested positive linked to Tablighi Jamaat event
According to NDTV, many of those evacuated from the mosques, including foreigners, came from the Nizamuddin Markaz where a religious congregation of the Islamic missionary group Tablighi Jamaat was held in mid-March. The event is responsible for over 450 COVID-19 cases in Delhi.
Chandni Mahal cordoned off; to be sanitized
As per the DM order, the area of Chandni Mahal is to be cordoned off and sanitized immediately. The contacts of the three deceased COVID-19 patients will be home quarantined. CDMO, Central District, has been directed to ensure sample collection and testing in Chandni Mahal. Authorities have been directed to ensure social distancing and initiate action against those who violate the prohibitory orders.
Essential commodities to be supplied door-to-door
Under the containment plan, the residents of Chandni Mahal will not be allowed to leave their homes and door-to-door supply of essential commodities will be ensured. Failure to comply with the orders will warrant penal action, the order said.
30 containment zones identified in Delhi
Till Friday, Delhi had identified 30 containment zones which have been completely sealed off. Delhi Health Minister Satyendar Jain told NDTV that a locality in Dilshad Garden has become "coronavirus-free" following Operation SHIELD. No new cases were reported in the last 10 days. SHIELD involves containment measures such as sealing, home quarantine, isolation and tracking, essential supply, local sanitization, and door-to-door checking.
Here's a list of the 30 containment zones in Delhi
Number of 'containment zones in Delhi raised to 30 with addition of 6 new areas including Nabi Karim, E pocket GTB enclave, street no 18 to 22 of Zakir Nagar nearby area of Abu Bakar Masjid, Zakir Nagar pic.twitter.com/c9oPEfNpJJ

— ANI (@ANI) April 10, 2020
Delhi reports over 900 COVID-19 cases; 14 dead
Till Friday, Delhi had reported a total of 903 cases of COVID-19—the third-highest in India—which included 14 deaths. On Friday, 183 new cases were reported, out of which, 154 were linked to the Nizamuddin Markaz. According to the Union Health Ministry, by Saturday morning, India reported a total of 7,447 COVID-19 cases, including 239 deaths and 6,565 active cases.