India's coronavirus cases near 700; here's all that happened today
India's coronavirus cases near 700; here's all that happened today
Written by
Siddhant Pandey
Mar 26, 2020, 09:55 pm
4 min read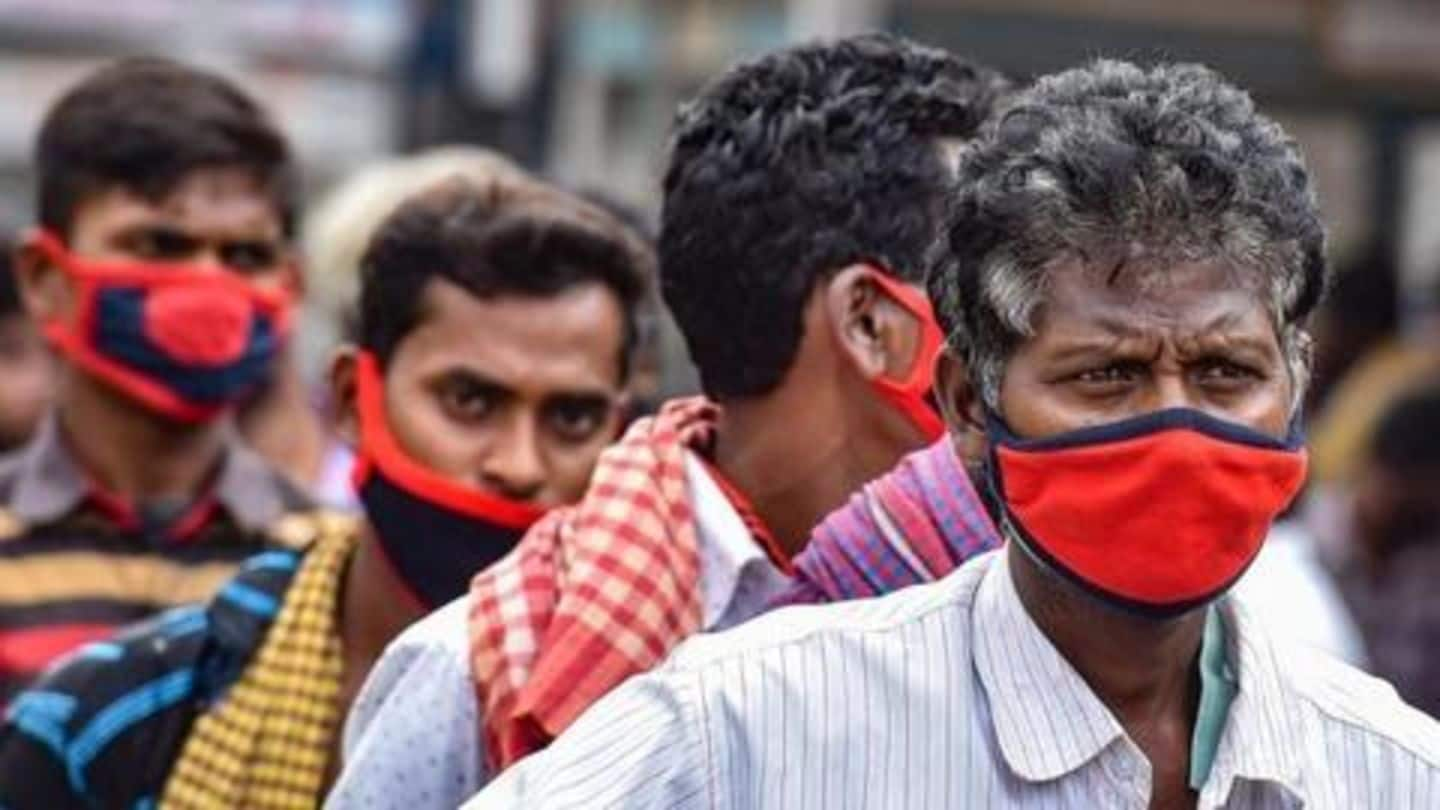 The total number of coronavirus cases in India jumped to 694 on Thursday evening, according to the Health Ministry. The Health Ministry said that 42 new cases have been reported in the past 24 hours and the outbreak seems to be "stabilizing" as per an initial trend. Meanwhile, the Finance Ministry announced a Rs. 1.7 lakh crore relief package. Here's all that happened today.
As of 8 pm Thursday, India's Health Ministry confirmed 694 cases of the coronavirus disease (COVID-19) and 16 deaths. Notably, the tally does not include the death of a 65-year-old man in Srinagar, confirmed by the city's Mayor; and the fourth death in Maharashtra, confirmed by state health officials. The nationwide death toll is 18. Andaman and Nicobar reported its first positive COVID-19 case.
Cases increasing, rate of increase stabilizing: Health Ministry Joint Secretary
Health Ministry Joint Secretary Lav Agarwal said that the rate at which cases are increasing seems to be "stabilizing." He cautioned that this is only an initial trend. India reported 42 new cases today amid a 21-day nationwide lockdown.
Finance Ministry announces Rs. 1.7 lakh crore relief plan
Finance Minister Nirmala Sitharaman announced a Rs. 1.7 lakh crore relief plan for the poor under the PM Garib Kalyan Anna Yojana. Some highlights from the relief plan: Additional free ration for three months' to 80 crore poor people. Direct cash transfers to 8.69 crore farmers. Wage hike for MNREGA workers. Medical insurance of Rs. 50 lakh each for healthcare workers, including ASHA workers.
PM deploys Union Ministers to closely monitor outbreak
Reportedly, Prime Minister Narendra Modi directed Union Ministers to monitor the outbreak across states. Rajnath Singh, Mahendra Nath Pandey, Sanjeev Balyan, and Krishna Pal Gurjar will look after Uttar Pradesh. Similarly, Maharashtra will be under Nitin Gadkari and Prakash Javadekar, Jharkhand will be under Mukhtar Abbas Naqvi, Bihar under Ravi Shankar Prasad and Ram Vilas Paswan, and Rajasthan and Punjab under Gajendra Singh Shekhawat.
CRPF personnel donate Rs. 33.81 crore to PM's relief fund
The Central Reserve Police Force (CRPF) announced that all personnel have unanimously decided to contribute one day's salary to the Prime Minister's National Relief Fund. The total amount donated to the fund is Rs 33.81 crore.
Health Ministry Joint Secretary Lav Agarwal said that on the Ministry's direction, 17 states have started work on hospitals dedicated to treating COVID-19 patients. In Kerala's Kochi, the district administration converted an abandoned private hospital into a coronavirus-dedicated care facility. Odisha announced plans to build two coronavirus-dedicated hospitals with a combined capacity of 1,000. The hospitals will be constructed in two weeks.
Meanwhile, the Bowring and Lady Curzon Medical College and Research Institute in Bengaluru will be converted into a hospital dedicated to COVID-19 patients. Separately, the Government of India allowed doorstep delivery of medicines and drugs in light of the outbreak.
8,000 booked in Tamil Nadu for violating CrPC Section 144
According to ANI, Tamil Nadu registered 1,434 cases against 8,136 people for violating prohibitory orders under Section 144 of the Code of Criminal Procedure (CrPC). Eight people were arrested. 12 cases were lodged for spreading misinformation and six for violation of home quarantine. Kolkata Police revealed that from 5 pm on Wednesday till 5 pm Thursday, they arrested 453 people for violating the lockdown.
Here are some other key developments from today
The Directorate General of Civil Aviation said all international commercial passenger flights have been suspended till April 15. The Defence Research and Development Organisation (DRDO) will produce 5,000 ventilators for the treatment of COVID-19 patients. The Delhi Police withdrew its order allowing online retailers' delivery services with "immediate effect." Revised guidelines will be released. Punjab gave parole to 6,000 low-level offenders to decongest prisons.