70% adults fully vaccinated as inoculation drive completes one year
70% adults fully vaccinated as inoculation drive completes one year
Jan 17, 2022, 10:40 am
2 min read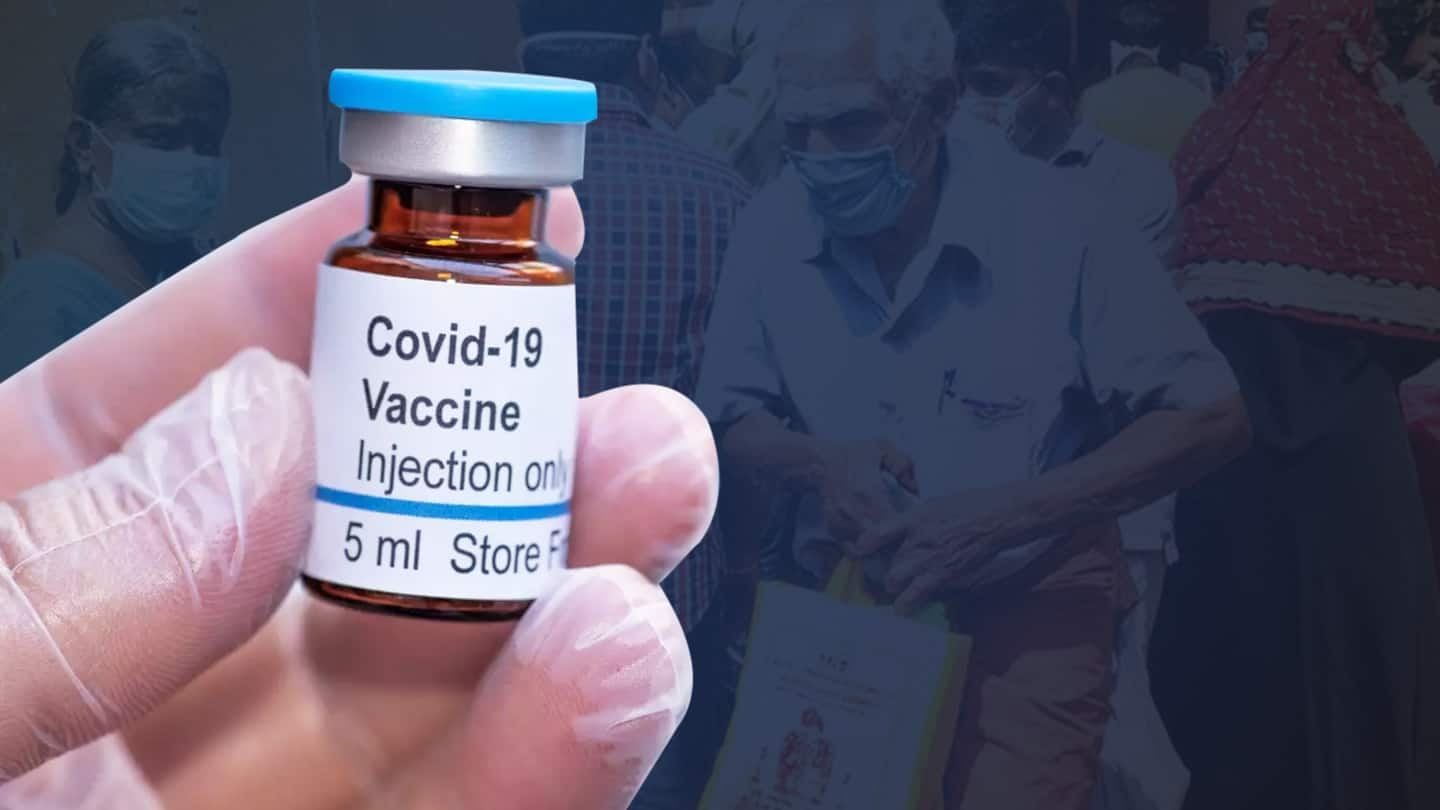 Seventy percent of Indian adults have received both doses of the COVID-19 vaccine. Further, about 46% of eligible teenagers aged 15 to 18 years have received their first shot doses; less than two weeks since the drive was started for the age group on January 3. Meanwhile, India continues to report more than two lakh daily coronavirus cases.
Why does this story matter?
The news comes as India completes one year of launching its COVID-19 vaccination drive. The first coronavirus shots were administered in the country on January 16, 2021.
The developments are significant as COVID-19 cases continue to surge across India.
In fact, daily infections have jumped from nearly 20,000 to over 2.60 lakh in a span of two weeks.
"I salute each and every individual who is associated with the vaccination drive," Prime Minister Narendra Modi said in a Twitter post on Sunday to mark the occasion. "Our vaccination programme has added great strength to the fight against COVID-19. It has led to saving lives and thus protecting livelihoods (sic)," he added in the post.
Officials studying mixed vaccines, inoculation of younger people
Meanwhile, authorities are exploring the possibility of using a "mix-and-match" of vaccines for booster shots as well as the vaccination of younger children. "Once we have vaccinated a substantial part of the 15-18 (age group), we will lower the age limit," a source told The Indian Express. India has so far administered 156.5 crore coronavirus vaccine doses to the eligible population.
COVID-19 situation in India
India added nearly 2.58 lakh new COVID-19 cases to its tally on Monday, marking a 5% dip from Sunday's count. A total of 385 people died due to the disease during the past 24 hours. Meanwhile, the tally of infections involving the Omicron variant has reached 8,209, with the new strain having spread to 29 states.