Hyderabad vet case: Cop Sajjanar and a curious 2008 encounter
Hyderabad vet case: Cop Sajjanar and a curious 2008 encounter
Written by
Siddhant Pandey
Dec 06, 2019, 12:25 pm
2 min read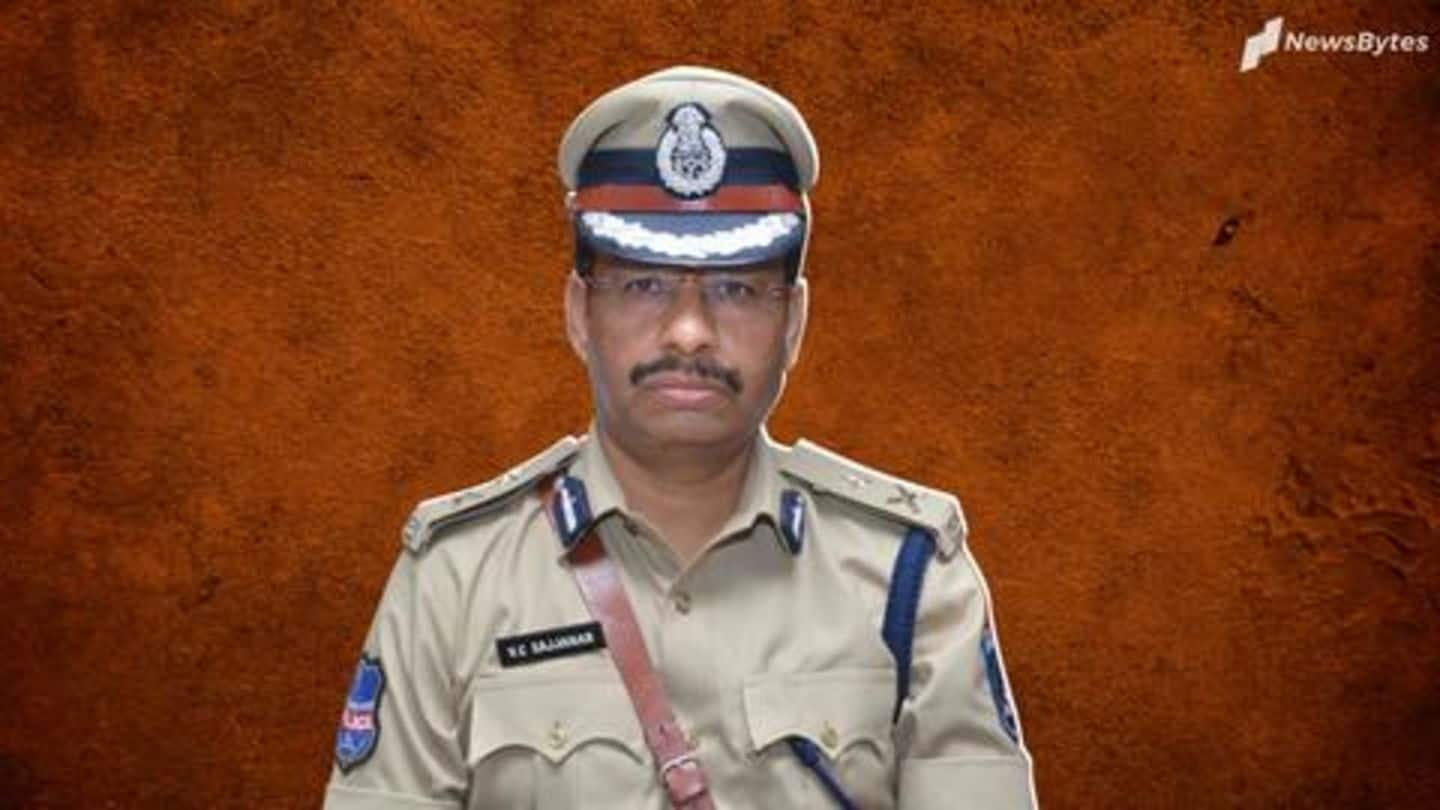 Days after outrage erupted over the rape and murder of a 26-year-old veterinarian on the outskirts of Hyderabad, many bayed for the blood of the accused. Some even recalled a 2008 encounter in Warangal, Telangana, where three acid attack-accused were killed, and asked for a replay. Well, ask and you shall receive, as the four accused in the vet's rape are now dead.
Here's what happened during today's encounter
In the wee hours of Friday, the four accused in the Hyderabad vet's rape and murder were shot dead in Chatanpally, the same place where the victim's body was found. The police said they had taken the accused to the spot to reconstruct the events of the crime when the four men allegedly tried to escape. The police said they acted in "self-defense."
In 2008 encounter too, the police cried 'self-defense'
Incidentally, a similar encounter had taken place in 2008 in Warangal. The police had then said that three acid attack-accused took them to Mamnoor, near Warangal, where they allegedly stowed acid attack bottles and a motorcycle used in the attack. At the scene, the three allegedly attacked the police with a gun and knives. The police killed all three in "self-defense."
VC Sajjanar a common link between both encounters
The team of policemen who conducted the encounter were led by then Warangal Superintendent of Police VC Sajjanar. If that name sounds familiar, it's because Sajjanar, now Cyberabad Police Commissioner, led the investigation into the Hyderabad vet case.
People celebrated the killings then, as they are now
"Will the police just watch if the accused attack them?" asked Sajjanar on Friday, according to The Indian Express. However, there aren't as many people asking questions, as there are people celebrating the killing of the accused. While BSP supremo Mayawati called for similar encounters in Uttar Pradesh, SP MP Jaya Bachchan, who had called for the accused's lynching, said, "Better late than never."
VC Sajjanar: The 'encounter cop'
This, too, is reminiscent of the 2008 incident when Sajjanar was hailed a hero, garlanded, and dubbed "encounter cop." The state government had then reportedly refused to condemn the killings of the accused. Both cases, a hallmark of the absence of faith in the judiciary.