#PANbreached: Delhi man owns 13 companies; Just that, he doesn't!
#PANbreached: Delhi man owns 13 companies; Just that, he doesn't!
Written by
Pallabi C Samal
Aug 27, 2018, 07:09 pm
3 min read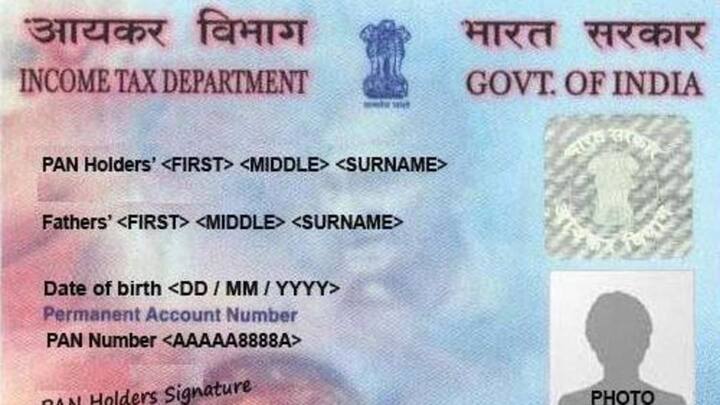 A 27-year-old got the shock of his life when he found out that he is a director of 13 companies and had made transactions worth over Rs. 20cr. In reality, the man is a sales executive with a pharmaceutical company, earning Rs. 25,000 per month and living in a humble rented accommodation in East Delhi's Laxmi Nagar. So how did this happen? Find out.
Letter stated on April 23, 2015, Rs. 61.37L was remitted
Anuj Kumar Srivastav received three letters from the Income Tax department in January, wherein it was stated that on April 23, 2015, Rs. 61.37L was remitted from one Maxkart Impex company to Dynamic Telecon Trading Ltd situated at Bright Way Tower in Mong Kok Road (Hong Kong). The letter said that Srivastav's PAN card number was used for these transactions.
I-T department also called him up, told he's company's proprietor
Initially he ignored the letters thinking it might be a case of mistaken identity, but then he got a call from the department in February asking him about the transaction. The department added that it "was made allegedly in lieu of import of software" and that Srivastav was the proprietor of Maxkart Impex Company. That shook him up. In panic, he approached his bank.
'Manager showed my voter ID, PAN card, photo'
Accompanied by his CA, he asked the manager about the transaction, who showed him "photocopy of my voter ID card, PAN card and my photo, but the signature didn't match." He eventually approached the Delhi Police and the Enforcement Directorate branch, but no action was taken. Meanwhile, in his I-T form, he found a "heavy amount" was deducted, after which he approached ED again.
Srivastav's PAN card was used to create bogus accounts
It was then the investigating agency informed his CA that he's the director of not one, but a stunning 13 companies. "My PAN card was used to create bogus accounts from which transactions of Rs. 20cr were carried out in the last seven months," Srivastav narrated. He eventually filed a petition in the Delhi HC which gave him the much-needed relief.
Delhi HC asked the EOW to handle Srivastav's case
On July 31, Chief Metropolitan Magistrate (CMM) Sumedh Kumar Sethi said, "Cases involving cheating and breach of trust for amount more than Rs. 2cr are to be dealt with by the EOW (Economic Offenses Wing)." Hence, Srivastav's case will now be handled by EOW, which has to furnish a detailed report on September 1. Srivastav now hopes the I-T department rectifies the 'mistake'.
Are our PAN cards unsafe too?
While Srivastav may soon be out of the tangle, this case throws light on how vulnerable our PAN cards are. Even our Aadhaar cards are not hacker-proof. Notably, French security researcher, Elliot Alderson has been consistently challenging the authorities and UIDAI over data security.