Contradicting reports of 27-dead, toll in Bihar-bus accident's actually zero
Contradicting reports of 27-dead, toll in Bihar-bus accident's actually zero
May 04, 2018, 07:16 pm
2 min read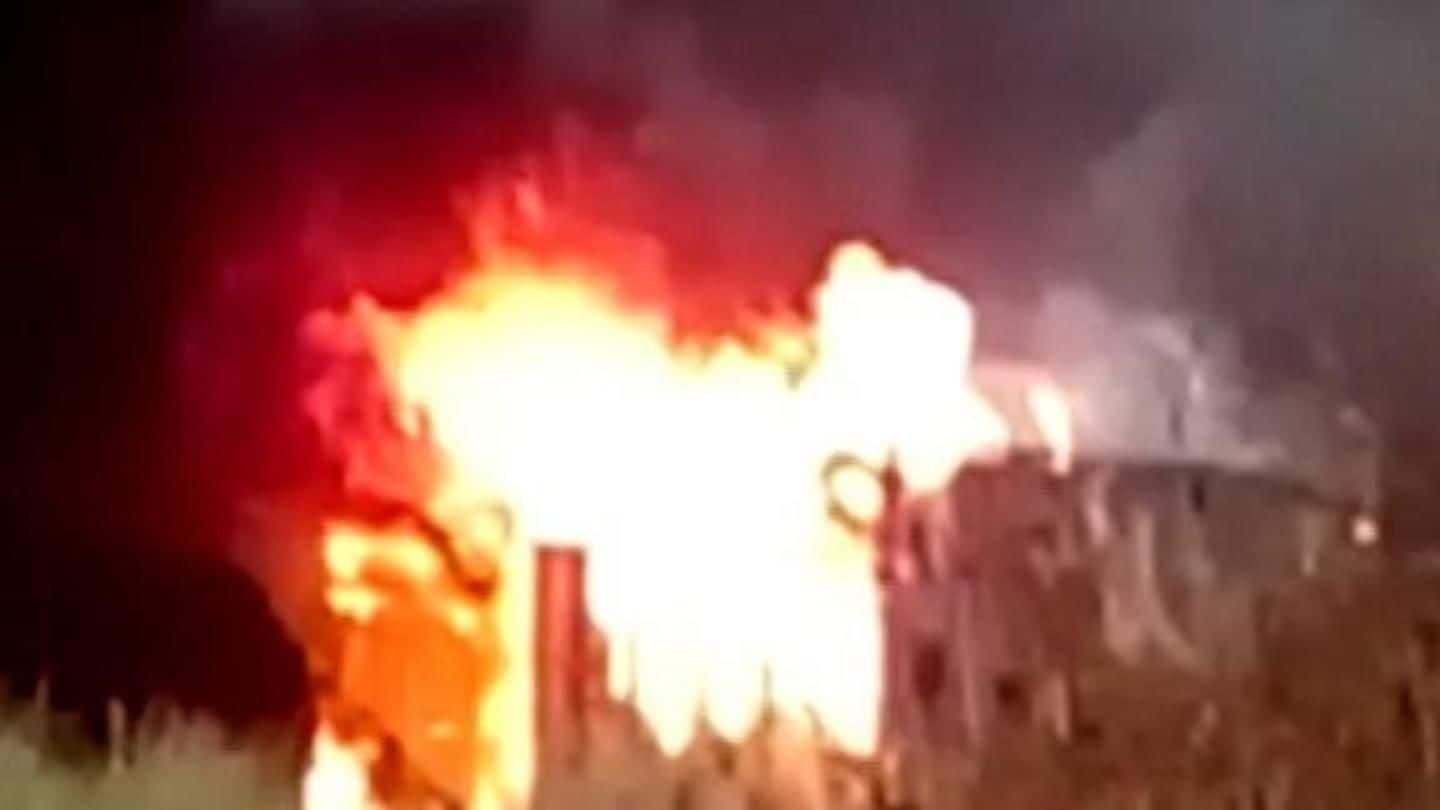 Prime Minister Narendra Modi and Bihar CM Nitish Kumar, sent out condolences tweets, yesterday after learning 27 people died in a bus in Motihari, after it caught fire. Only, there weren't any deaths. In fact, there weren't 27 passengers on the bus, reported Indian Express. Minister of Disaster Management, Dinesh Chandra Yadav, also said his earlier statement about the death of 27 passengers was untrue.
What actually happened miles away from what was reported
The Delhi-bound private bus left from Muzaffarpur, and overturned at NH-28 at Kotwan in East Champaran, around 4:15 PM. 42 passengers had booked seats in the bus. After the accident, 8 were reported to come out of the vehicle, leading everyone to assume others were dead. In reality, only 13 passengers boarded it in Muzaffarpur and remaining 30 would've hopped on in Gopalganj.
Not a single body recovered from spot, reveal reports
The bus carried 13 passengers including two drivers, a conductor, and cleaner, at the time of the accident. The eight injured were taken out of the bus with the help of locals and admitted to a hospital. Far from over a dozen bodies, not one single body was discovered from the bus. Tirhut Commissioner HR Sreenivasan, however, maintained number of casualties couldn't be asserted.
Dinesh Yadav's statement confirms tragedy, he reveals truth today
It was Dinesh Yadav's statement which was widely quoted in media. "The information was wrong. Yes, I said 27 people had died, it was based on info from local sources, but I also said that only final report would be considered," he said on Friday. "There was no sign of remaining 5. They might have left the spot on their own," he added.
The truth busted: Here's what Dinesh Yadav said today
#WATCH: On yesterday's #Motihari bus accident, #Bihar Disaster Management Minister Dinesh Chandra Yadav says, 'The information of deaths was wrong. Yes I said 27 people have died, it was based on info from local sources, but I also said that only final report will be considered' pic.twitter.com/SAeEVQ3s6p

— ANI (@ANI) May 4, 2018
From CM to PM, everyone expresses grief over accident
The accident occurred when the bus driver took a sharp overturn to avoid collision with a bike, told a passenger. After learning about the accident, Nitish Kumar expressed condolences and even announced an ex-gratia of Rs. 4 lakh for the kin of deceased. PM Modi in a tweet said his thoughts were with those who died and he wishes a speedy recovery to injured.