Delhi CM Arvind Kejriwal isolates after wife tests COVID-positive
Last updated on
Apr 21, 2021, 12:36 am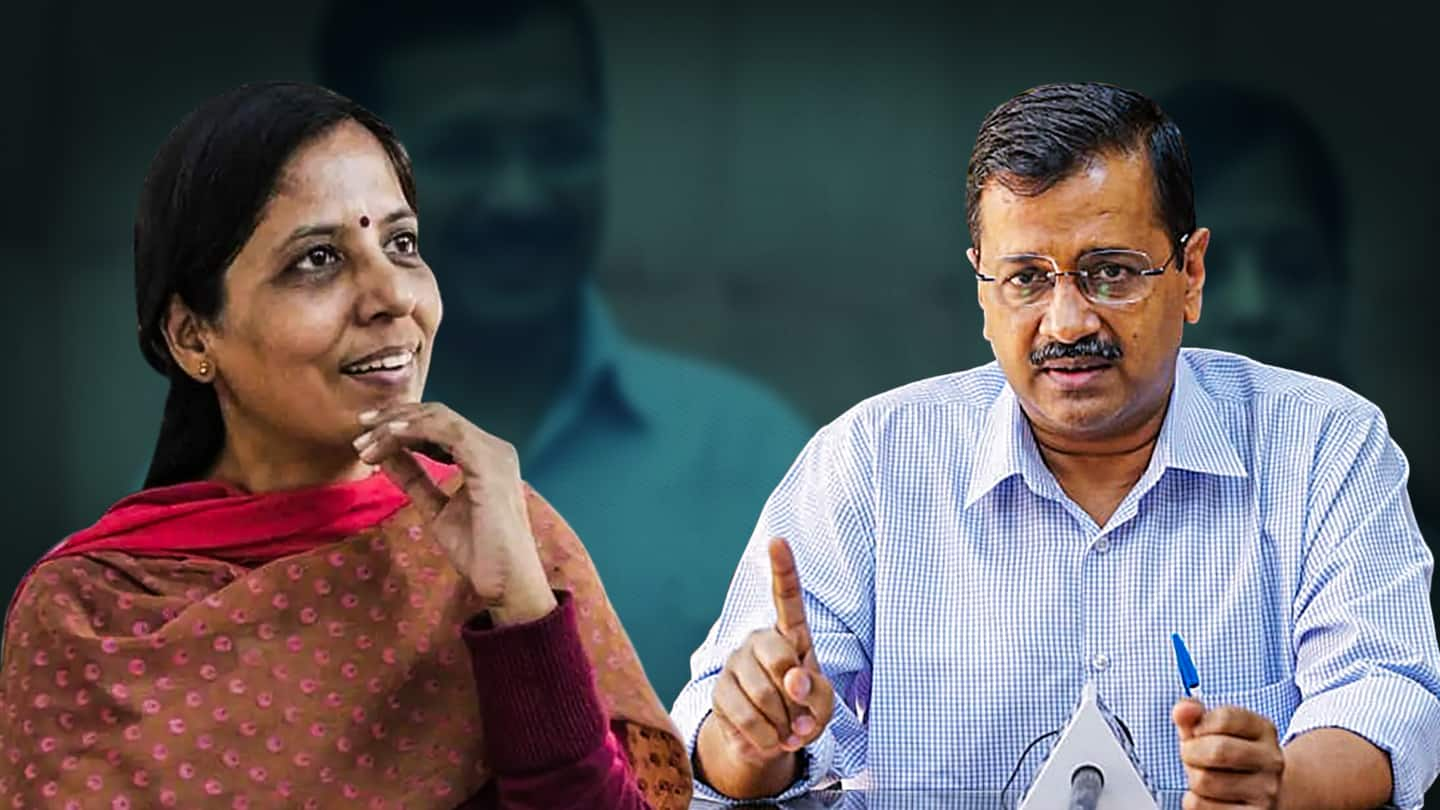 Delhi Chief Minister Arvind Kejriwal isolated himself after his wife, Sunita, tested positive for COVID-19 on Tuesday. Earlier in the day, Kejriwal had appealed to the people of Delhi to stay at home during the six-day lockdown in the national capital. Delhi is currently facing the fourth wave of COVID-19, reporting a slew of record spikes in infections last week. Here are more details.
Sunita Kejriwal being treated at home
Sunita Kejriwal tested positive for COVID-19 and is being treated at home. The CM also isolated himself as a precautionary measure. Aam Aadmi Party (AAP) leader Durgesh Pathak told NDTV that the CM will continue to review everything critically. Kejriwal had also had a COVID-19 scare last year when he had experienced fever and throat pain for days, but he tested negative for COVID-19.
Delhi reported 240 deaths, highest toll in a single day
Delhi witnessed a marginal dip in infections without a drastic decline in the number of tests. The national capital reported 23,686 new cases, a day after a record 25,462 new cases. However, the daily positivity rate stood at a worrisome 26%. A record 240 deaths pushed the death toll to 12,361. The cumulative number of cases rose to 8,77,146 (76,887 active cases).
Delhi on lockdown till Monday
Delhi is currently under lockdown that came into effect at 10 pm on Monday. The lockdown will remain enforced until 5 am on Monday. Only essential services are allowed during the lockdown. All malls, cinema halls, shopping complexes, swimming pools, restaurants, salons, gyms, and spas have been shut. Gatherings have been banned. Only 50 people are allowed at weddings and 20 at funerals.
Stay home to keep safe from COVID-19: Kejriwal
Kejriwal tweeted earlier on Tuesday, "The lockdown in Delhi has started today. This decision has been taken in view of your health and safety. Kindly cooperate with the government and stay home to keep safe from the infection." Fearing the health system would collapse, he announced the lockdown on Monday saying, "If we don't impose a lockdown, we might be staring at a disaster."