Want food cooked by 'Dusri Biwi'? Head to Delhi's Rohini
Want food cooked by 'Dusri Biwi'? Head to Delhi's Rohini
Jan 24, 2019, 06:22 pm
2 min read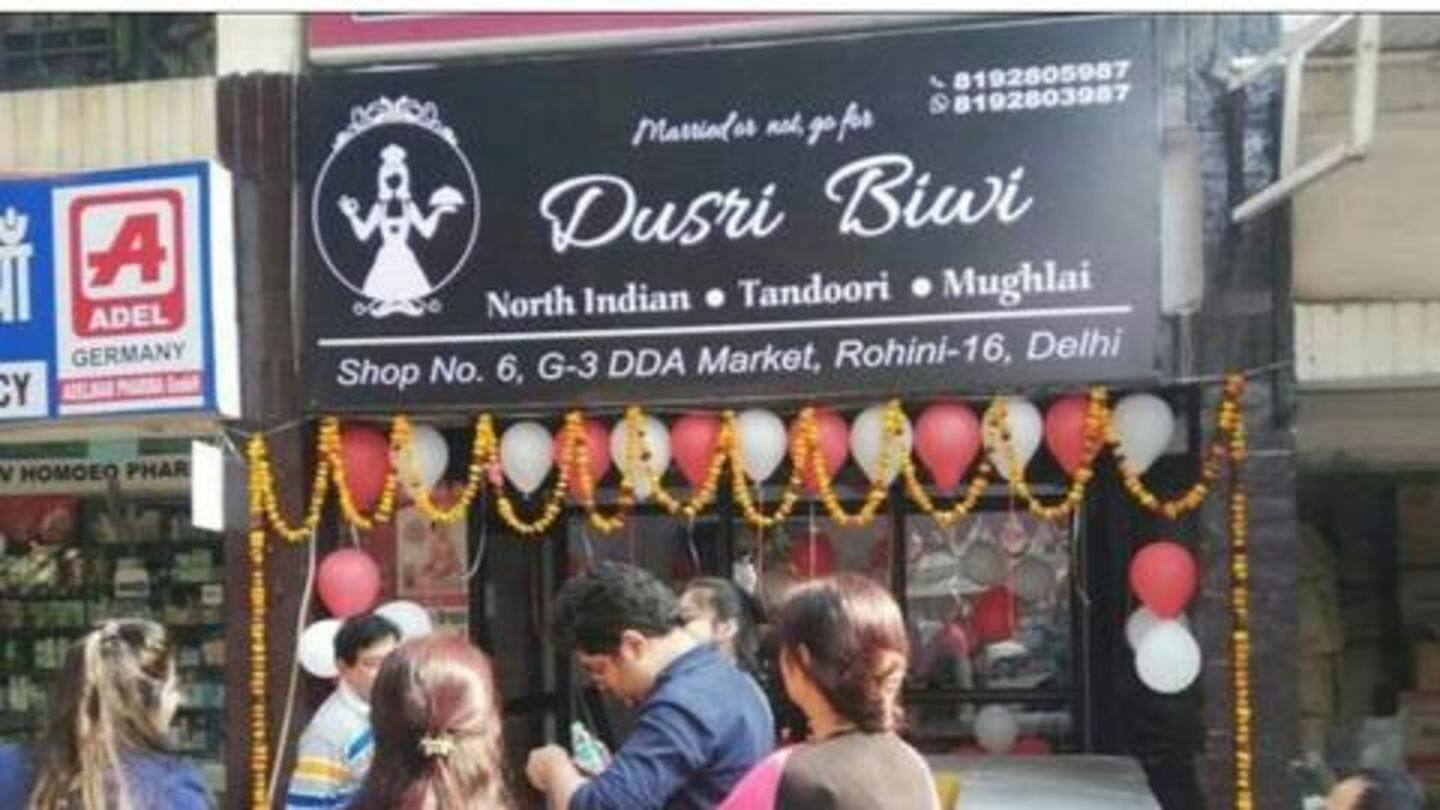 Restaurants and small eateries have an immense pressure of keeping their businesses running and they often come up with some unique tactics of marketing. Previously, we covered how restaurants name their dishes after celebrities to garner attention. But this time, a new restaurant in Delhi has chosen a unique name and Twitter is loving it. Heard of Rohini-based 'Dusri Biwi' (second wife)?
Restaurant serves North Indian, Mughlai, Tandoori cuisines
Recently, a Twitter user who goes by the handle @rose_k01 tweeted a picture of the restaurant. The restaurant, located in north west Delhi, is named 'Dusri Biwi'. It serves North Indian, Tandoori and Mughlai cuisines. @rosr_k01 posted the picture with an amusing caption- "Imagine the wife saying... 'Dusri Biwi' se khana mangwa lo (Get the food from 'second wife')."
Restaurant punchline: Married or not, go for 'Dusri Biwi'
Netizens have a hearty laugh, many make jokes at name
The post left netizens in splits. Many of them poured in laughing emoticons. While others made jokes on the name as one netizen wrote, "Someone giving direction 'dusri biwi ke pass hu' (I am with the second wife)." Another netizen felt the restaurant will do good business with the name, as he wrote, "A very catchy name. The restaurant will do a soaring business."
An English version of the restaurant lies in Bangalore
Is the name funny or sexist? What do you think?
Apart from the jokes, the writer feels the name is also sexist. It's high time people stop assuming that a wife's (first or second) primary work is to cook. However, we do believe the owners had no intention of hurting anyone's sentiments. Also, not everything meant as a joke should be taken seriously. What do you think? Let us know in comments.