Sunanda Pushkar case: Delhi Police moves HC against Tharoor's discharge
Sunanda Pushkar case: Delhi Police moves HC against Tharoor's discharge
Dec 01, 2022, 04:21 pm
2 min read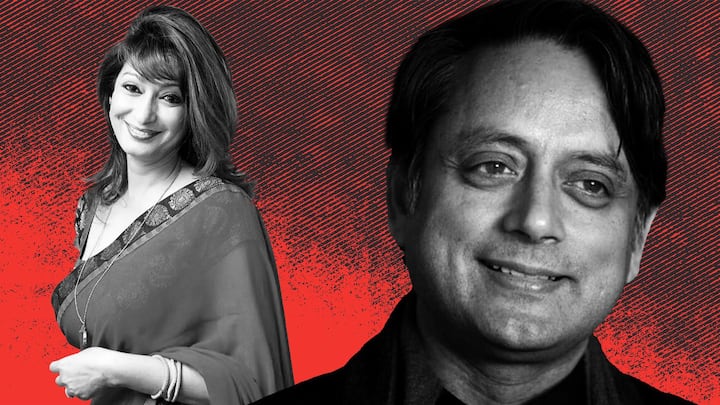 The Delhi High Court on Thursday was approached by Delhi Police challenging its 2021 order discharging the Congress leader Shashi Tharoor concerning all charges in Sunanda Pushkar's death case. Justice Dinesh K Sharma issued the notice asking police to give a copy of the petition to the counsel of Tharoor, who alleged they never received it and was sent "deliberately" to the wrong email.
Revised plea sent 'deliberately' to wrong e-mail: Tharoor's lawyer
Advocate Vikas Pahwa, representing Tharoor, objected to the 15-month delay in the review plea as the discharge order was passed on August 18, 2021. He stated that a copy of the revised plea was never served to Tharoor and was sent "deliberately" to the wrong e-mail. Pahwa also added case documents should be shared with the parties only to eliminate "media trial" of Tharoor.
Next hearing on February 7: Delhi HC
As a result, the court issued notice to the Congress leader notifying that it would first listen to the application for condonation of delay. The Delhi High Court also stated that documents in regard to this case would no longer be provided to anyone else except for the parties involved. The next hearing of the case is set for February 7, 2023.
Special Judge Geetanjali Goel's order
Last year in August, an order was passed by Special Judge Geetanjali Goel, discharging Tharoor in the case. Goel stated: "In the absence of specific allegations and sufficient material", the charged "cannot be compelled to face the rigmaroles of a criminal trial."
What's the Sunanda Pushkar death case?
Sunanda Pushkar, a fairly prominent name in Delhi circles, was found dead on January 17, 2014, in a luxury hotel suite. The official residence of the couple was getting renovated at the time. Back then, Tharoor was a minister in the Congress-led UPA government. An FIR was registered in the case against unknown individuals on January 1, 2015, on the charges of murder.
What are the charges on Tharoor?
In July 2018, the Congress leader got anticipatory bail in the case. On August 31, 2019, police asked a Delhi court to press charges against Tharoor under Sections 306 and 498A of the Indian Penal Code (IPC) or "alternatively" charge him for murder, but he was never arrested. Meanwhile, his counsel insisted that there was no proof against Tharoor in the case.