Delhi: Gangster Rajesh Bharti, who murdered father at 11, gunned-down
Delhi: Gangster Rajesh Bharti, who murdered father at 11, gunned-down
Jun 10, 2018, 09:44 am
2 min read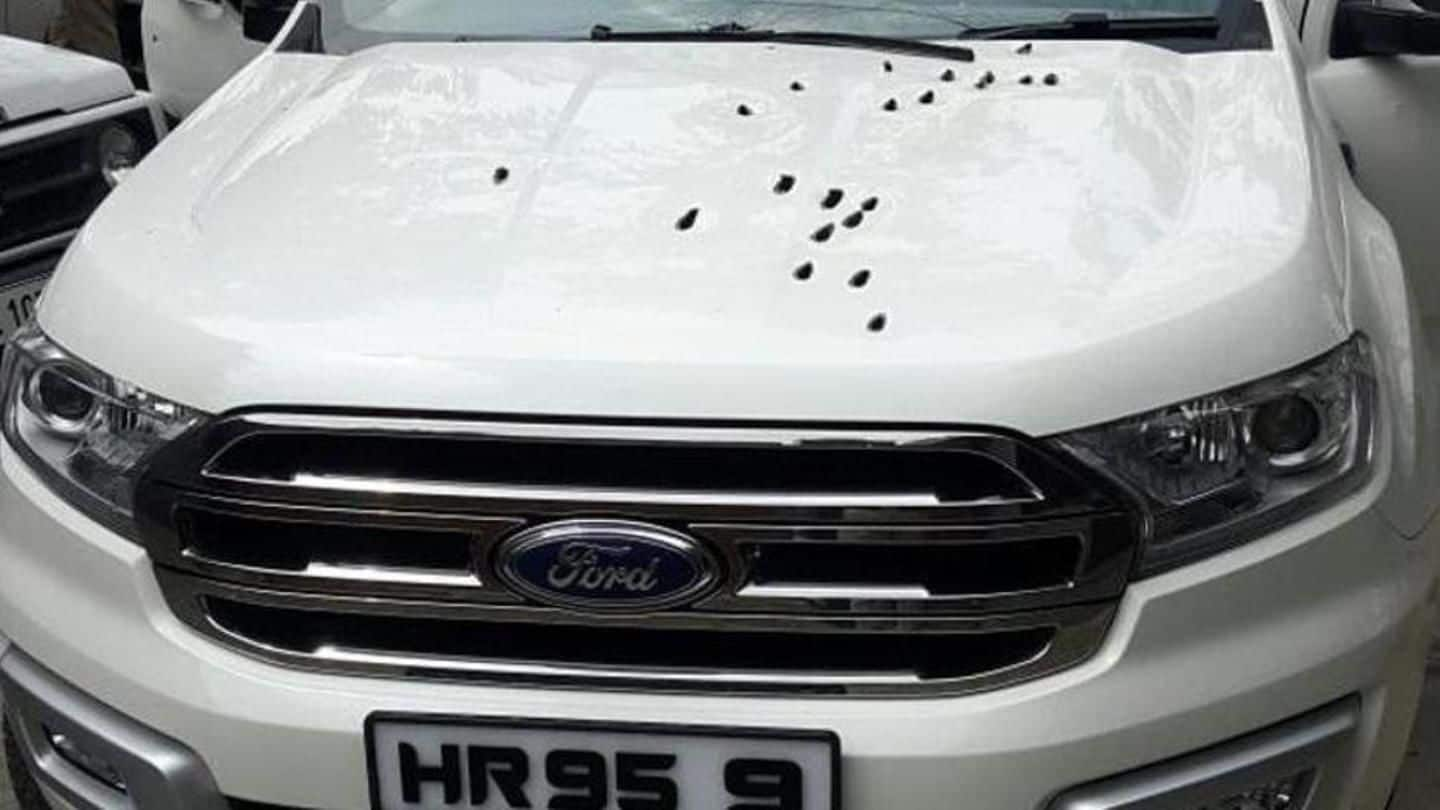 On Saturday night, Delhi Police gunned down wanted criminal Rajesh Bharti and three of his aides in a deadly gunfight in Chattarpur. Bharti killed his own father at the age of 11, reportedly after his guardian thrashed him for gambling. From stealing cars by threatening the driver, Bharti forayed into extortion and kidnapping in the recent years, putting himself on the radar.
Bharti had escaped from jail just four months ago
A resident of Haryana's Jind, Bharti spent some time in a juvenile detention center in 1993 for stabbing his father. In 2011, when Delhi Police tried arresting Bharti from the Rangpuri Pahadi area, they were welcomed by numerous rounds of bullets. He had a reward of Rs. 1 lakh on him and had escaped from a Haryana jail in February.
Bharti constantly boasted about his 'links' to Chhota Shakeel
From his phone calls that were intercepted, police learnt Bharti started using names of D-company's criminals and boasted about his proximity with Chhota Shakeel, Dawood Ibrahim's key assistant. With Delhi's popular criminal Neeraj Bawana in jail, Bharti wanted to become the most dreaded one. He was active in Dwarka and Najafgarh and made extortion calls to Delhi's traders and bookies lately.
Apparently, gangster movies inspired Bharti
Police believe Bharti was impressed by gangster movies and decided to foray into the world of crime. An officer said the gang members sometimes printed pamphlets in the name of 'Kranti' or 'Bharti' gang and pasted them on their target's house.
Bharti had around 25 cases of murder, extortion against him
Once Bharti kidnapped a Delhi University student and demanded Rs. 3 crore ransom from the family. He got Rs. 35 lakh. In July last year, an alleged sharpshooter of Bharti's gang Aman Khadkadi alias Azad killed a property-dealer in Dwarka. There were at least 25 cases of murder, extortion, kidnapping, etc against Bharti. His encounter is surely a big win for the Delhi Police.