Delhi rains cause road outside India Gate to cave
Delhi rains cause road outside India Gate to cave
Sep 01, 2016, 04:08 pm
3 min read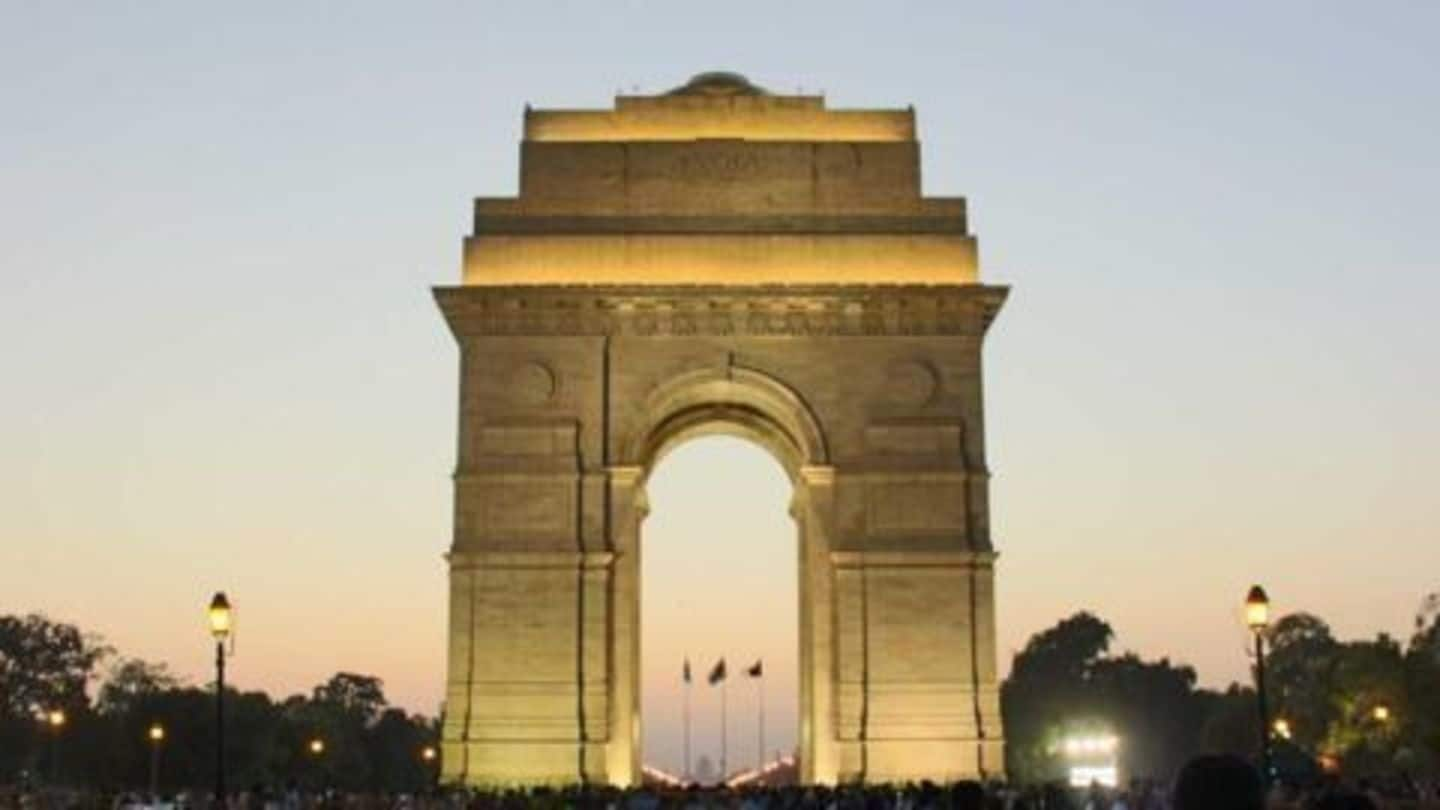 On the second day of Delhi's torrential rain, a part of the road from India Gate to Ashoka Road caved-in. This occurred outside of Bungalow No. 14 in Windsor, causing obstructions in traffic. Flooded, water-logged roads causing massive traffic jams have brought the roads of Delhi and Gurgaon to a halt. The area where the road caved in has been cordoned off.
Heavy rains lash the country's Capital
The morning of Wednesday, 31st August, 2016 was witness to very heavy showers coupled with strong winds and lightning, in Delhi. The deluge lasted for more than four hours, flooding roads across southern and central Delhi and leaving hundreds stranded at bus stops and metro stations. Almost no autos operated and cab-hailing apps (Uber, Ola) charged 10 times the normal fare.
Director incharge of the IGI Airport Meteorological Department, RJ Jenamani said that in only two hours, Delhi-NCR received 53mm of rain, which he deemed as an "unusually high figure". Heaviest rainfall of the season was recorded at Safdarjung station. According to figures provided by the weather department, Delhi received 65.7mm rainfall in the morning; 62.7mm was received between 8:30 am and 11:30 am.
A tweet by Gurgaon Police (@gurgaonpolice) said, "Heavy rains in Gurgaon, please be advised. Be patient and maintain lane discipline, we are on the job to facilitate your movements."
US Secretary of State stranded in Delhi's downpour
John Kerry, United States' Secretary of State on Monday evening was stuck in extensive traffic near the airport of the national capital. Participating in the 2nd Indo-US Strategic and Commericial Dialogue at IIT Delhi, he said, "You all deserve an award for getting here today. I don't know if you guys came in boats or some kind of amphibious vehicles but I salute you."
John Kerry was supposed to pay a visit to three religious sites in Delhi. However, the same had to be cancelled due to heavy rains.
Details about the weather in Delhi
According to an official from the Meteorological Department, Delhi's maximum temperature was recorded at 30.4 degrees Celsius, four notches below normal. The minimum temperature was 26 degrees Celsius, one notch below normal. Humidity levels swayed between 97% and 69% and rains were expected to hit on Thursday as well. Maximum and minimum temperatures were expected to linger around 30 and 25 degree Celsius.
On 28th July, 2016, heavy rains across Delhi and Gurgaon choked storm drains, flooded roads and prompted monstrous traffic jams which lasted up to 24 hours. Schools had shut down for a week.