After PM Modi, Maharashtra CM gets threat letters
After PM Modi, Maharashtra CM gets threat letters
Jun 09, 2018, 12:24 am
2 min read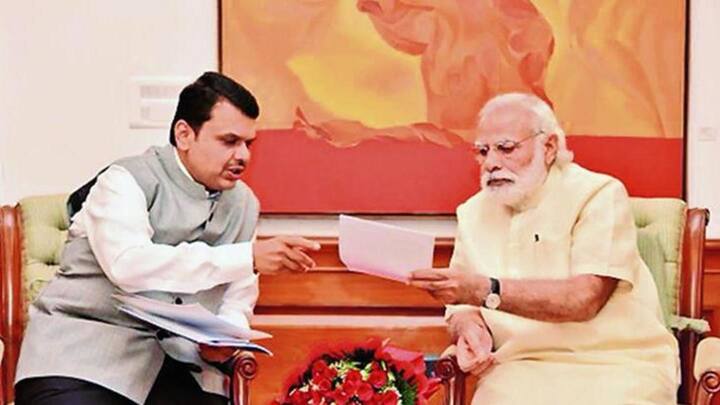 Soon after news broke that Maoists were planning to eliminate PM Narendra Modi, reports have said that Maharashtra CM Devendra Fadnavis and his family have also received two threat letters purportedly from Maoist organizations. The letters were received by Chief Minister's office a week ago, and have been sent to the police. Reports say that letters contain death threats for Fadnavis and his family.
Letters came after anti-Naxal operations
"The letters came after the recent anti-Naxal operations in Gadchiroli, in which 39 Maoists were killed. The letters have been handed over to the police for further investigations," reports said.
A greater 'urban Maoists' conspiracy uncovered
Reacting to the threat letters, Fadnavis said the matter would be investigated. He further elaborated that a greater conspiracy by 'urban-Maoists' has been uncovered during the investigation of Bhima-Koregaon in Pune. He said the developments in the investigation indicated deeper links. The state police have released pictures of four people involved in the violence that took a life.
Earlier, letters plotting to kill PM Narendra Modi surfaced
Earlier, police arrested five people from across the country including Delhi-based activist Rona Wilson over 'links' with banned CPI (Maoist) organizations in the Bhima-Koregaon violence. A letter plotting to kill Modi was reportedly recovered from Wilson's house. The letter talked about "another Rajiv Gandhi-type incident" for which Rs. 8 crore was required to procure M-4 rifles and 400,000 rounds.
Here's a copy of the letter