Yogi Adityanath: No sexual abuse happened in Deoria
Yogi Adityanath: No sexual abuse happened in Deoria
Sep 12, 2018, 12:49 pm
2 min read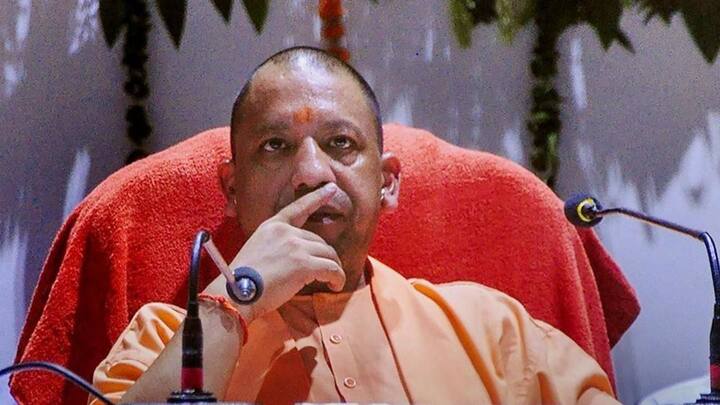 Uttar Pradesh Chief Minister Yogi Adityanath, while talking to Times Now, said that "no sexual abuse happened" at the shelter home in Deoria from where 24 girls were rescued after a girl reported sexual abuse and human trafficking in August. Yogi also asserted that it was wrong of the Superintendent of Police, Deoria to compare this incident to the Muzaffarpur case. Blatant lies, much?
The case is being inquired now
Yogi said that an inquiry was ordered after the incident was reported as it was being compared to the Muzaffarpur case where children allegedly faced sexual exploitation at a shelter home. "The [Allahabad] High Court is inquiring," he said. "The girl who ran away told [the authorities] that the girls would go out." September 26 has been fixed as the next date for hearing.
The SP acted on his own, Yogi said
The Chief Minister also added in the interview that two senior officers already inquired but there was no outcome. He also accused the then Deoria SP, Rohan P Kanay, of manhandling the matter. "He conducted a midnight raid on August 5 without informing seniors and brought the girls before the media, referring to it as Muzaffarpur - Part 2." Notably, Kanay has been suspended.
About the case: No chargesheet has been filed yet
The Uttar Pradesh Police have arrested the owner and manager of the shelter home, Girija Tripathi, her husband Mohan Tripathi and daughter Kanchanlata Tripathi after the girls, who were rescued from the shelter, reported sexual exploitation. No chargesheet has been filed by the police in the case so far, while the CM himself denies any allegations of sexual misconduct.
And, what about the Muzaffarpur case?
As per the police chargesheet, over 30 girls were raped in government-run shelter home in Muzaffarpur, Bihar by its owner and staffs. Young girls were drugged, raped and were forced to sleep naked. Ten people, including owner Brajesh Thakur, was arrested on July 31, 2018.