Has the third wave of COVID-19 peaked in India?
Has the third wave of COVID-19 peaked in India?
Jan 18, 2022, 08:17 pm
3 min read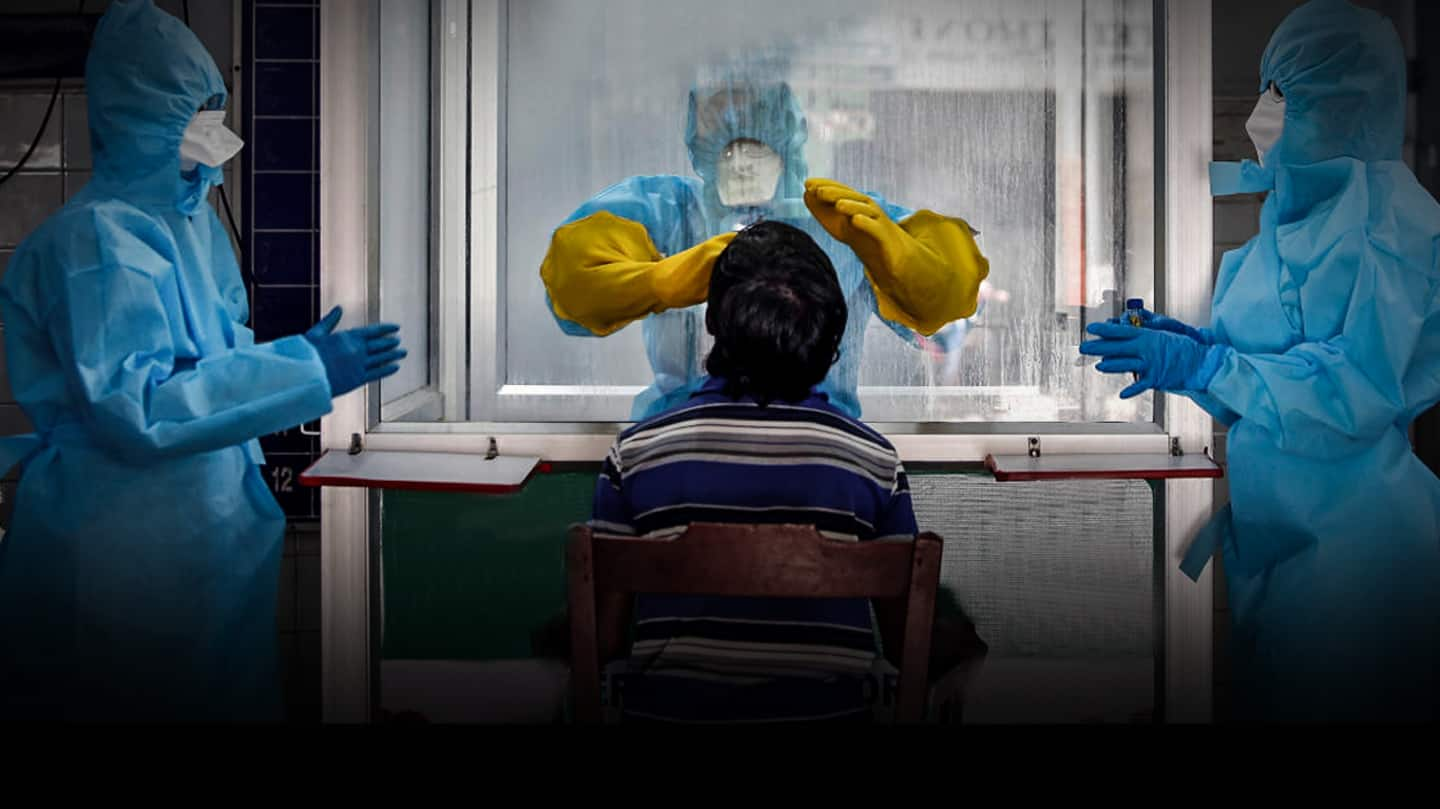 COVID-19 cases are on the decline in all of India's metro cities. So, does that mean the ongoing third wave of infections has reached its peak? Experts say while new cases may have peaked in cities such as Delhi and Mumbai, it should not be deemed as a plateauing of the nationwide outbreak, for various reasons. Here's what you need to know.
Why cases may have peaked in metros
On Monday, daily new cases dropped in capital city Delhi, Mumbai, and Kolkata. For instance, Delhi logged 12,527 new cases of the coronavirus on Monday, marking a decrease of 31.4% from Sunday's case count. Similarly, Mumbai registered under 6,000 new infections on Monday, as against 10,661 the day before. Officials in both the cities say the outbreak's peak has arrived.
Low testing might paint wrong picture
In fact, according to a model developed by Indian Institute of Technology-Kanpur professor Manindra Agrawal, the peak of new cases has arrived in the said cities. However, it should be noted that cases reported on Monday are usually lesser due to relatively low testing over the weekend. Further, the central government had recently said all contacts of a COVID-19 patient do not need testing.
Peak varies from state to state, experts say
Meanwhile, experts point out that an outbreak's peak is a subjective matter and varies from region to region. That means a peak for Delhi may not translate to a peak at the national level and vice versa. "In the current wave and at an individual level, the peak has almost no meaning," epidemiologist Dr. Chandrakant Lahariya said, according to News18.
Cases now spreading to rural areas
"The way cases spread varies from area to area," Dr. Vineeta Bal, a top immunologist, told News18. She added, "When metros were affected, Uttar Pradesh and Bihar were showing no cases, but now they are. This means that from metros to smaller cities and villages, the spread is happening. So, one cannot say that there was a nationwide wave (sic)."
When will infections peak in other states?
Several states and union territories such as Bihar, Chandigarh, Karnataka, Punjab, Rajasthan, and West Bengal are expected to see the third wave peak this week, according to a COVID-19 tracker developed by the University of Cambridge. In Arunachal Pradesh, Haryana, Madhya Pradesh, Odisha, Tripura, Uttar Pradesh, and Uttarakhand, infections will likely peak in the final week of January.
COVID-19 situation across India
Across the country, nearly 2.38 lakh new COVID-19 cases were reported on Tuesday. Daily positivity rate stood at 14.43%, while 310 people died due to the disease over the past 24 hours. Meanwhile, the country's tally of infections involving the new Omicron variant has reached 8,891. The government on Tuesday urged state officials to ramp up coronavirus testing.