Beware of this fake-message asking for donations for Pulwama martyrs
Beware of this fake-message asking for donations for Pulwama martyrs
Feb 16, 2019, 06:27 pm
3 min read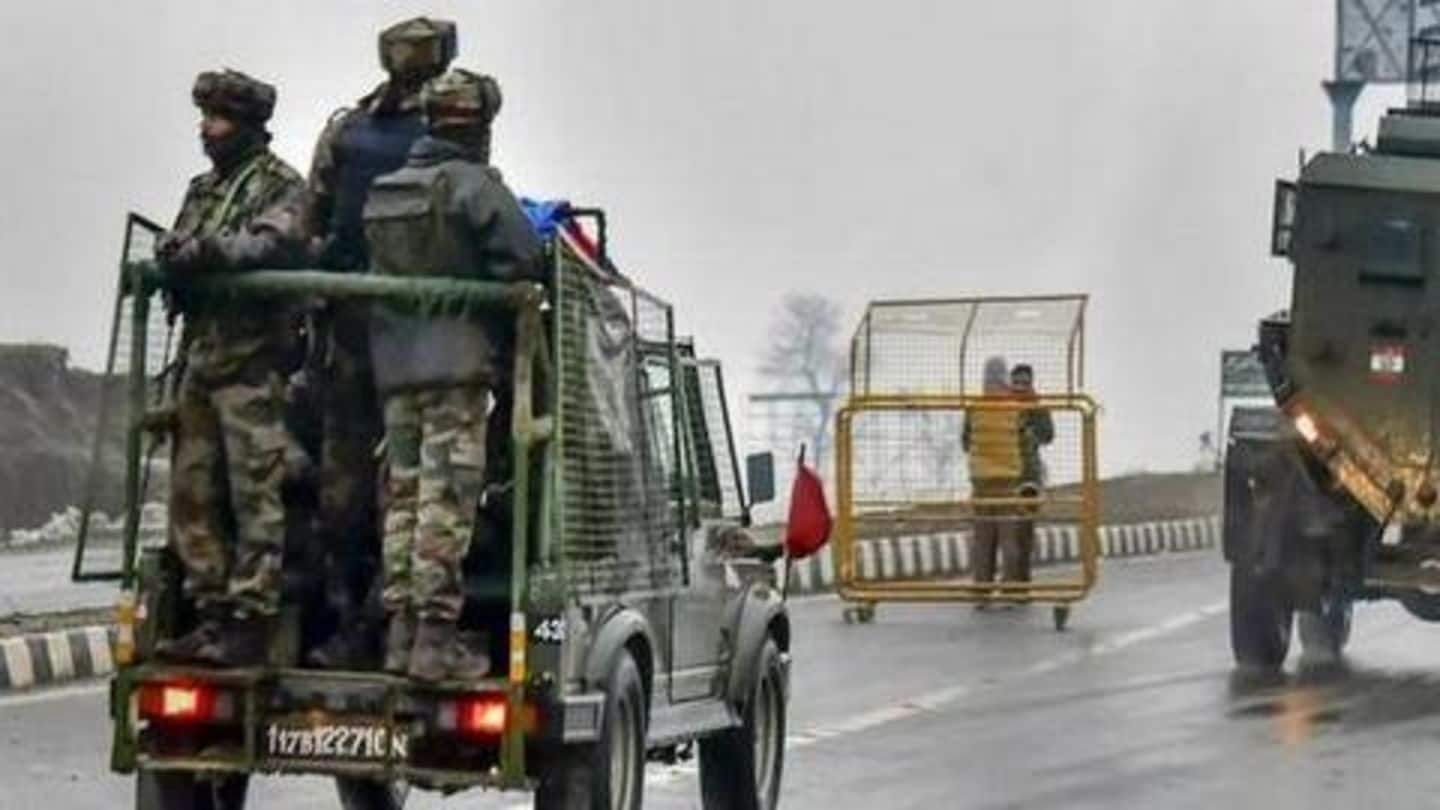 On Thursday, 40 CRPF soldiers were martyred and 40 others were injured in Pulwama by an explosion carried out by terrorist organization Jaish-e-Mohammed. Thereafter, donation portals have opened up to support the families of the deceased soldiers. However, a message, giving false information about a new scheme and asking for donations in the name of CRPF jawans has also gone viral on the Internet.
Message says Modi government has launched a new scheme
A message, in both Hindi and English, is doing rounds on social media, talking about a new scheme, the Indian Army Battle Casualties and Weapon Purchase, that has been launched by the Modi government. The message also contains details of bank accounts where donations can be made. Further, it claims that the scheme was launched by PM Narendra Modi on actor Akshay Kumar's suggestion.
This information is false, please do not contribute here
Message partially-true: Scheme exists but not for CRPF jawans' families
It should be noted that the information given in the message is only partially true. There exists a fund by the name of Army Battle Casualties Welfare Fund, but it has not been set up to help the CRPF jawans' families after the Pulwama attack. Although the bank account details are correct, it has nothing to do with buying weapons for the army.
Scheme was built after Siachen avalanche disaster in 2016
The scheme was set up by the Defense Ministry after Siachen avalanche disaster in 2016 to help the kin of 10 soldiers who died after getting trapped under the snow. Although in January 2017, Akshay had played a key role in helping to set up bharatkeveer.gov.in, a donation portal for the martyrs' families, but this scheme is not backed by the actor.
Here is how you can make a legit donation
If you want to make a legit donation to help the families of the martyred soldiers, you can do it through Paytm. Under the 'Donation' tab on Paytm website, there's a separate payment feature- 'CRPF Wives Welfare Association' option. On Paytm mobile app, there's a link named 'CRPF Bravehearts'. Both the links will remain operational until March 10.
Meanwhile, 'Bharat ke Veer' website crashed due to immense traffic
After clicking on the 'CRPF Wives Welfare Association' on the website or 'CRPF Bravehearts' option on the mobile app, users will have to fill their names, their PAN card number and the amount they wish to donate. Users can pay through debit cards, Paytm wallet, credit card, UPI, net banking, etc. Meanwhile, 'Bharat Ke Veer' website has crashed owing to heavy traffic.