Farmer, earns Rs. 1,064 by selling onions, gives to Modi
Farmer, earns Rs. 1,064 by selling onions, gives to Modi
Dec 03, 2018, 01:19 pm
2 min read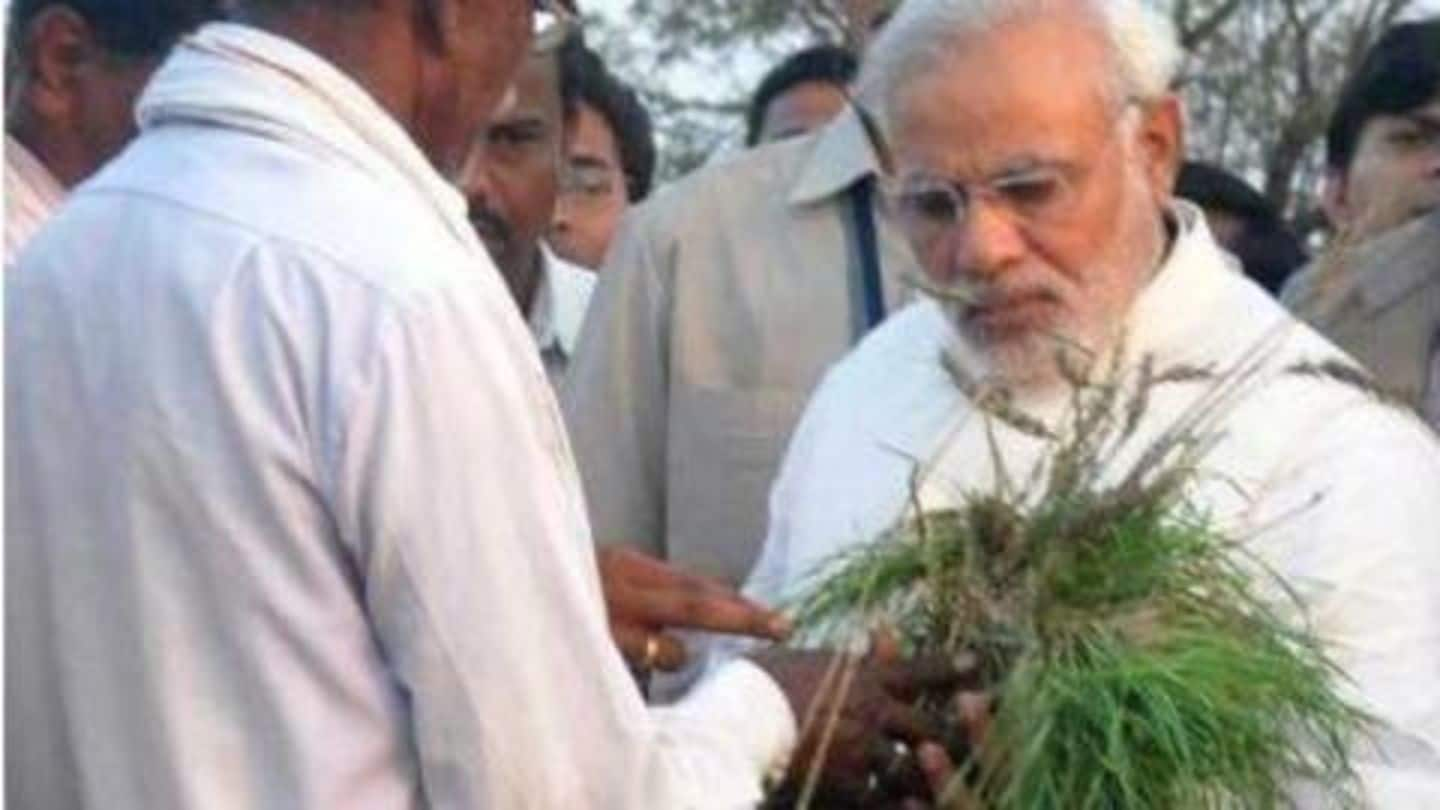 A farmer from Maharashtra's Nashik district has sent Rs. 1,064, which he earned by selling 750 kgs of onions, to PM Narendra Modi as a sign of protest. The farmer, whose name is Sanjay Sathe, was upset that after four months of toil, he got Rs. 1.40 per kg in the wholesale market. In fact, they had initially offered just Rs. 1 per kg.
Farmer also spent Rs. 54 for money order
Expressing his distress, Sathe said he had to bargain at Niphad wholesale market. He added, "I have donated Rs. 1,064 to Disaster Relief Fund of the PMO as a protest. I had to pay an additional Rs. 54 for sending it by money order." The money order was addressed to 'Narendra Modi, Prime Minister of India' and was sent from India Post's Niphad office.
Don't belong to any party, upset with government: Sathe
Sathe sent the money on November 29. Refuting a political angle to his decision, he said he didn't belong to any party but was upset with how the government dealt with woes of farmers. Nashik accounts for 50% of onion production in the nation. Notably, Sathe was one of the farmers chosen by the Union agriculture ministry for interaction with Barack Obama in 2010.
He remembers his meeting with Obama
About his meeting with the former US President, Sathe said AIR invited him to speak about his experiments in agriculture numerous times. "So the agriculture ministry selected me to set up a stall at St Xavier's College in Mumbai when Obama visited it," he said and added he spoke with Obama for a few minutes using an interpreter.