Ghaziabad: Denied ambulance, 3-day-old dies; hospital blames mother's breastfeeding
Ghaziabad: Denied ambulance, 3-day-old dies; hospital blames mother's breastfeeding
Sep 07, 2018, 10:12 am
3 min read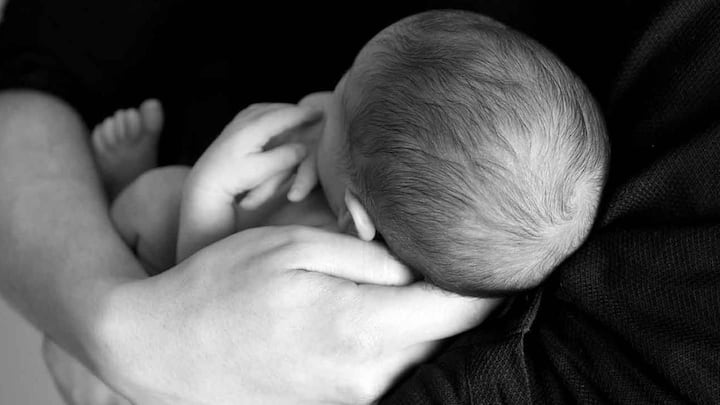 A protest was staged outside MMG Government Hospital, Ghaziabad, on Thursday after a three-day-old baby died, allegedly, because the hospital didn't provide an ambulance. The child's father, Deepak Kumar, alleged in the absence of ambulance, he had to take his son on a scooter to a private hospital, where he was declared brought dead. The hospital authorities refuted allegations of laxity and instead blamed child's mother.
Baby developed breathing issues, government hospital denied ambulance
The child was born on September 3, and on Thursday, developed breathing issues, his father said. Kumar claimed he begged authorities to give an ambulance, having life support system, to take the child to a private hospital. But was denied because "Government ambulances are not meant to ferry patients to private hospitals". On a scooter, Kumar took his son to a private hospital.
Baby was gasping for breath, says father
Kumar said the child was gasping for breath and when he was taken to a private hospital in Raj Nagar, he was pronounced brought dead. Further, when he complained to the government hospital, the women staff allegedly told him he will be implicated for molestation. "The police also arrived and asked me to get an autopsy of the infant conducted," he said.
Meanwhile, hospital claims baby wasn't made to burp, hence died
The government hospital refused to believe they were at fault. Dr Deepa Tyagi, the hospital's chief medical superintendent (CMS), said the baby was born healthy but the mother's actions worsened his situation. "After he was breastfed, he was not made to burp and, hence, developed respiratory problems," she said. She added a few journalists were called by the family.
Can't provide ambulances to ferry patients to private hospitals: Tyagi
"The family created a ruckus and thrashed the women staff. We cannot provide ambulances for taking patients to private hospitals as there are directions in this regard from the state government," she said.
CMO Ghaziabad also puts blame on mother
Chief Medical Officer Ghaziabad, Dr NK Gupta, supported the hospital and said the mother didn't follow steps after breastfeeding. He said though chances are rare, not burping leads to milk entering the child's lungs. "We have a special newborn care unit. But the endotracheal tube, which is to be put through trachea and a ventilator support, is not available there," he added.
Hospital files complaint against Kumar, he plans the same
After the incident, the CMS complained to Kotwali police against Kumar and others for damaging hospital property and thrashing staff members. Kumar and his family are also planning to file a complaint against the hospital.