Sikkim bears the brunt of Darjeeling's months-long Gorkhaland agitation
Sikkim bears the brunt of Darjeeling's months-long Gorkhaland agitation
Sep 09, 2017, 05:06 pm
3 min read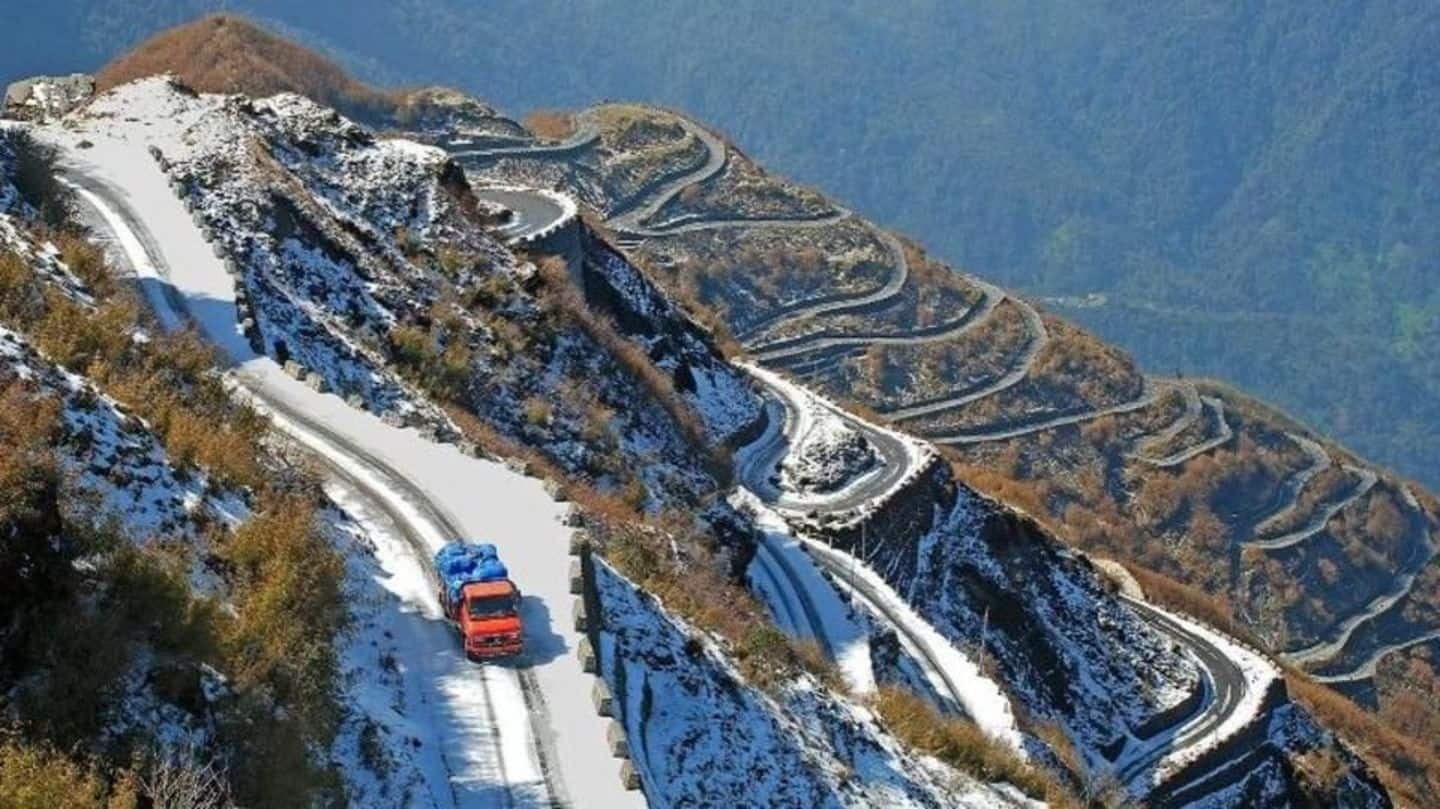 The Gorkhaland movement in Darjeeling has taken a toll on neighboring Sikkim. Earlier, the northeastern state capitalized on its popularity as a tourist destination, but the industry is now breaking down. The land-locked state, surrounded by China (north) and West Bengal (south), has only one lifeline to the outside world- the NH10. But access has been difficult amid violence in the last few months.
Gorkhaland, the longest statehood demand in India's history
Demands for a separate Gorkhaland were initially made to the British Government but it fell on deaf ears. In the 1980s, under Gorkha National Liberation Front's Subhas Ghising, the movement reached its peak. 1986-88 were the most violent years of protest: approximately 1,200 people died. Eventually, Ghising faded from the limelight and in 2008, the Gorkha Janmukti Morcha (GJM) began spearheading the movement.
Darjeeling: Queen of Hills on the boil
The latest protests in Darjeeling and other areas, led by the GJM, erupted in the first week of June. In May, West Bengal CM Mamata Banerjee said Bengali would be made compulsory for all students in the state. Raising objection to the proposal, GJM started an agitation which turned violent. GJM later called for an indefinite shutdown, pressing for a separate state.
Consequently, Sikkim virtually cut off from rest of India
Effects of the Darjeeling shutdown are being felt in Sikkim, particularly in tourism. Monthly earnings of cab drivers have fallen from Rs. 70,000 to Rs. 25,000. Though NH10 remains open, 70km of it lies in violence-hit Darjeeling and Kalimpong. "Many countries have cautioned citizens to avoid Sikkim," said Tourism secretary Chewang Zangpo. During January-June'17, tourism footfall hit a record 11.75 lakh, and then dipped.
Tourism is only one industry that has been affected
It's not just tourism that is suffering. "Sikkim's development has slowed down as we depend on Siliguri for all our resources," said former tourism minister KT Gyaltsen. "The construction industry is affected. We have children studying in Darjeeling schools. People have taken loans and many of our youth are dependent on the tourism industry. It (the shutdown) has hit our economy," he added.
Display of solidarity turns into source of distress
Sikkim's initial support for the Gorkhaland movement was considered a display of solidarity, but Gyalsten has an explanation: "If we had stayed silent, disturbance would have started right from Rangpo (the town bordering WB). Our message was: 'We support the movement, now leave us alone'."
What's the status of the movement?
Just over a week ago, the GJM decided to end the ongoing 72-day shutdown in the Darjeeling hills, but only until the next round of talks with the West Bengal government being on September 12. Following that, the GJM will decide its future course. The GJM has reiterated its separate state demand, which CM Mamata Bannerjee has been rejecting. Mamata has welcomed dialogue.