Masood Azhar, Hafiz Saeed declared terrorists under new anti-terror law
Masood Azhar, Hafiz Saeed declared terrorists under new anti-terror law
Written by
Siddhant Pandey
Sep 04, 2019, 08:39 pm
2 min read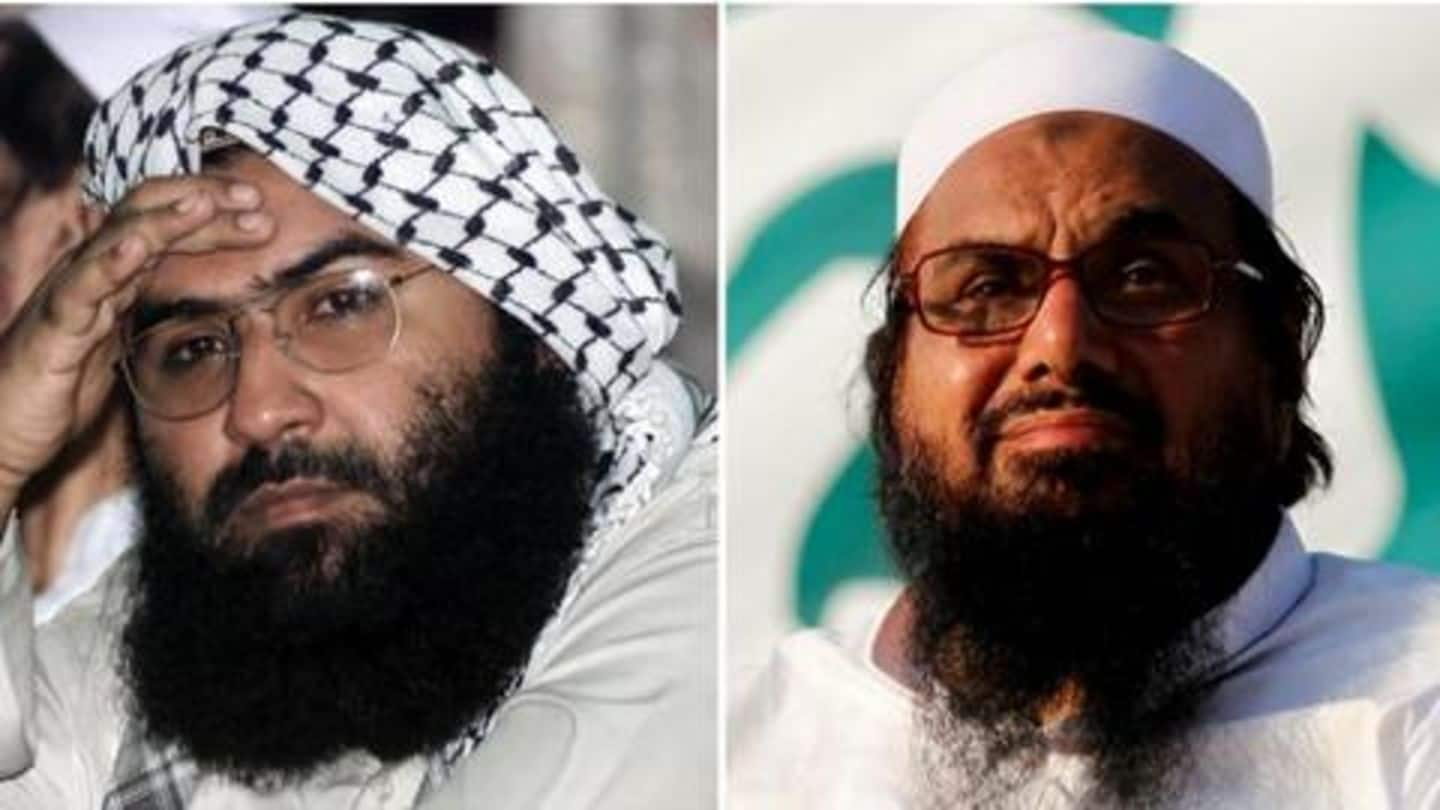 On Wednesday, Jaish-e-Mohammed (JeM) chief Masood Azhar and Lashkar-e-Taiba (LeT) founder Hafiz Muhammad Saeed were declared individual terrorists by the Centre under the new anti-terror law. The announcement comes nearly a month after the Parliament approved an amendment to The Unlawful Activities (Prevention) Amendment or UAPA Act, 1967. Further, Mumbai terror attack mastermind Zaki-ur-Rehman Lakhvi and underworld don Dawood Ibrahim were also declared terrorists.
Here's what a notification from the Home Ministry reads
Reportedly, a Home Ministry notification stated, "The central government believes that Maulana Masood Azhar is involved in terrorism and Maulana Masood Azhar is to be notified as a terrorist under the said Act." It added, "The central government believes that Hafiz Muhammad Saeed is involved in terrorism and Hafiz Muhammad Saeed is to be notified as a terrorist under the said Act."
Announcement marks first designation of individual terrorists under amended UAPA
To note, these are the first designations of amended UAPA Act. As per the older legislation, only organizations could be declared terror outfits, and not individuals. However, after the amendment, the government can declare an individual, suspected to have terror links, a terrorist, and impose a travel ban. Additionally, the amendment also authorizes the government to seize properties linked to a terror investigation.
Azhar behind Pulwama attack; Saaed masterminded 2008 Mumbai attacks
Now, coming to Masood Azhar, he orchestrated the 2001 attack on the Indian Parliament and was also behind the Pulwama attack earlier this year where 40 Army jawans lost their lives. Azhar and Hafiz Saeed, who masterminded the 2008 Mumbai terror attacks, have been declared global terrorists by the United States, United Nations and European Union. Saeed is also on NIA's most wanted list.
Dawood Ibrahim connected to 1993 Mumbai bombings; declared global terrorist
Meanwhile, Dawood Ibrahim, believed to be living in Pakistan, has been linked to the 1993 bombings in Mumbai where 300 people had lost their lives. Ibrahim has also been designated as a global terrorist. Zaki-ur-Rehman Lakhvi is LeT's chief operational commander.