After Ram Rahim, 'godman' Rampal Dass acquitted in two cases
After Ram Rahim, 'godman' Rampal Dass acquitted in two cases
Aug 29, 2017, 02:59 pm
2 min read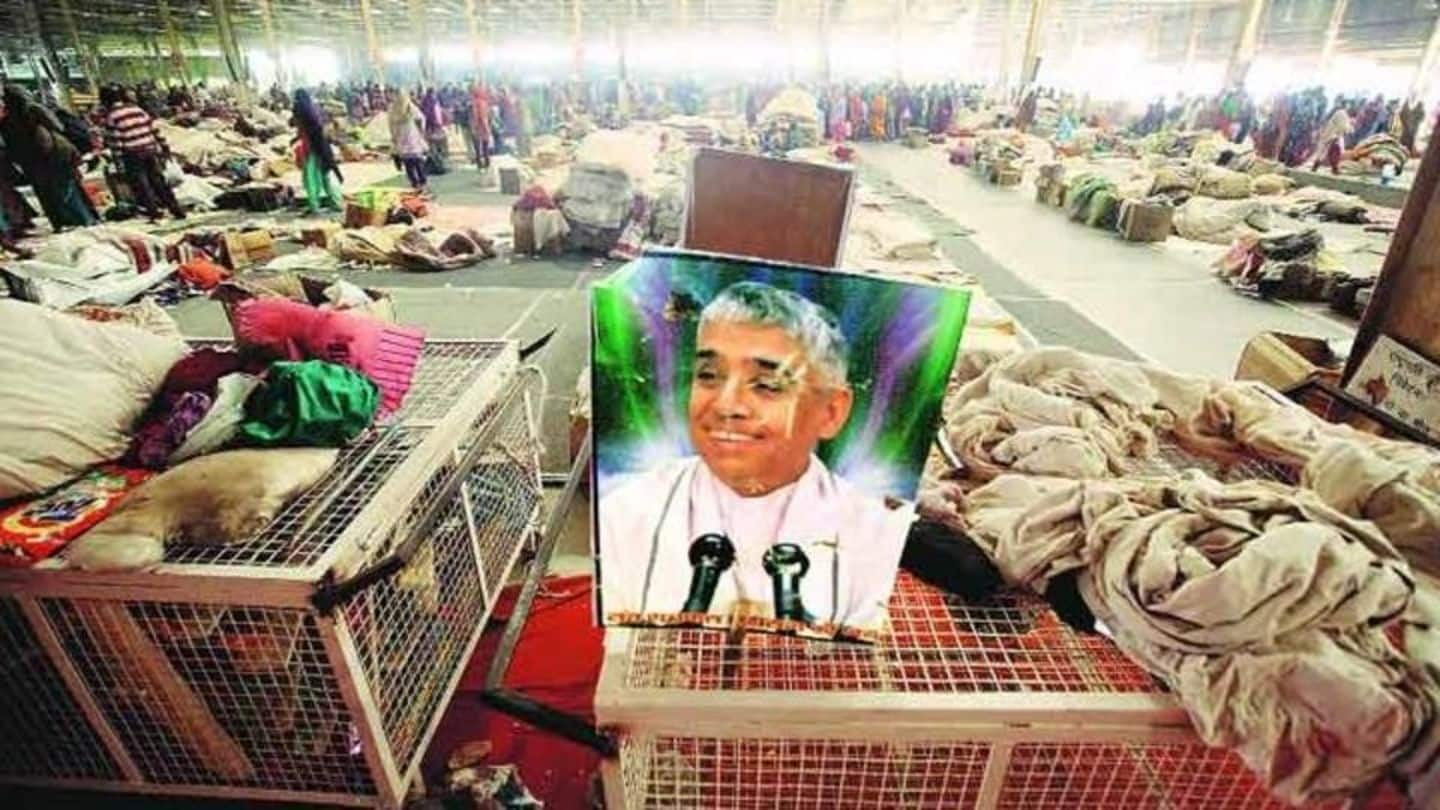 A day after Ram Rahim Singh's sentencing, a Hisar court has acquitted self-styled godman Rampal Dass in two cases. However, he will continue staying in jail as there are other cases pending against him. Rampal is the head of Barwala's Satlok Ashram. He is facing several charges including murder, rioting, sedition and illegal detention. Some were slapped after he ignored earlier summons.
The irrigation engineer turned 'saint'
Rampal Dass was born to a farmer family in Haryana's Sonepat district. He pursued studies in Karnal's Industrial Training Institute. He eventually became an engineer in the state irrigation department. Rampal rose to fame after he toured Haryana as a bhajan singer. With the help of his following, he set up his Satlok Ashram in 1999. His four children later moved in with him.
The first run-in with the law happened in 2006
The first accusations against Dass are when he criticized the Satyarth Prakash written by Arya Samaj founder Swami Dayanand Saraswati in 2006. Later, supporters of both groups clashed. His followers opened fire in a Rohtak village killing one and injuring several. Rampal and 38 followers were arrested for murder, then released on bail in 2008. He then failed to appear in court 43 times.
In 2014, a violent week-long stand-off at his ashram
When police reached his ashram to arrest him in 2014, massive violence followed. About 15,000 followers attacked security personnel with stones, petrol bombs and clubs as Dass hid. Police used water cannons and baton-charged rioters. Six people, including women and children used as human shields, died in the week-long stand-off. Afterwards, several devotees said they had been held in the ashram against their will.
Verdict was postponed due to Ram Rahim hearing
The verdict in two cases was supposed to be announced on August 24, but it was postponed in the wake of the massive security arrangements ahead of the Ram Rahim hearing. Hisar Judicial Magistrate Mukesh Kumar pronounced the verdict.