Centre issues flood alert for 12 states: Find out which
Centre issues flood alert for 12 states: Find out which
Aug 30, 2017, 03:10 pm
2 min read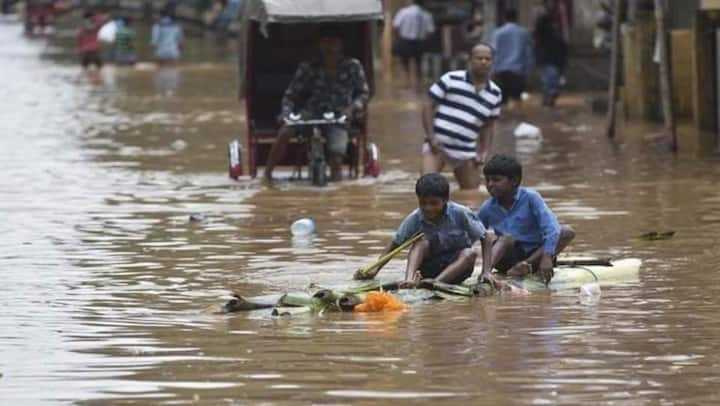 Six states are already reeling under floods. Now the government has warned that 12 others might witness floods due to "extreme to very heavy rainfall". Assam, Bihar, Odisha, Meghalaya, Uttar Pradesh and West Bengal are already heavily inundated. Hundreds have died and lakhs have been affected. But rains in the future will sharply increase water levels of 14 rivers and tributaries.
Which states are at risk?
The government has warned that parts of Rajasthan, Gujarat, MP, Maharashtra, Goa, Karnataka, Chhattisgarh, Telangana, Tamil Nadu, Andhra Pradesh, Daman and Diu and Kerala would see heavy rains in the next three days. Parts of Maharashtra and Gujarat are already inundated. Some areas in Karnataka and MP are experiencing heavy rainfall. Flood threat perception is high for parts of MP, Rajasthan and Gujarat.
These rivers are under watch for rising water level
Mahi and its tributaries (MP, Gujarat, Rajasthan); Sabarmati and Banas as well as their tributaries (Rajasthan, Gujarat) might see water levels rising. Narmada and Tapi (Maharashtra, MP, Gujarat) and Godavari, Indravati and their tributaries (Chhattisgarh, AP, Telangana) pose grave risks. Krishna and Tungabhadra (Maharashtra, Karnataka), Bhavani and Moyar (TN), Cauveri (Karnataka, Kerala) and Damanganga (Maharashtra, Gujarat and Daman and Diu) might also cause floods.
Much damage has already been done
Hundreds have already died in Bihar, Assam, WB and Meghalaya. The Centre has announced a package of Rs. 500cr for Bihar. Mumbai has witnessed incessant rains since a couple of days; the whole city is down under and life has been thrown out of gear.