#MeToo: Feminist-labeled Homegrown's co-founder Varun Patra accused of sexual misconduct
#MeToo: Feminist-labeled Homegrown's co-founder Varun Patra accused of sexual misconduct
Jan 04, 2019, 03:58 pm
3 min read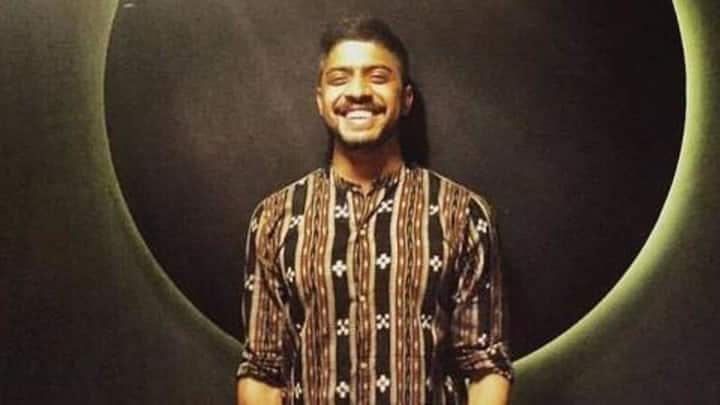 An anonymous survivor has accused media company Homegrown's co-founder Varun Patra of sexual assault. The victim's open letter about the misconduct was shared by artist and poet Priyanka Paul on various social media platforms yesterday. In November 2018, Patra allegedly committed a non-consensual sexual act with the victim, and also recorded an audio clip of the act without her permission. Here's more.
Patra stuck his finger inside victim's butt, which she restricted
In the victim's open letter, she said that she has been talking to Patra for a few months, and had gone out for a dinner with him before the incident. On November 11, Patra came over to her home and later they had sexual intercourse, during which he stuck his finger inside the victim's butt, something she had asked him not to do.
Patra recorded an audio of the act without her permission
However, Patra stuck his finger inside the victim's butt thrice despite the victim asking him not to. She had then ignored it thinking there was a miscommunication. After they were finished with the act, she said, "I saw him stopping a recording on his phone." Upon confronting, Patra admitted to have recorded an audio of them having sex without her permission.
Screenshots of chat reveal Patra's ugly side
The victim also shared with Paul the screenshots of the chat she had with Patra on WhatsApp. According to the screenshots, it was learned that Patra had recorded his sexual activities with other women too in the past. The victim further revealed that she had also talked to Patra's sister, Varsha about the issue, who asked the survivor not to make it public.
Patra's sister defended him, asked victim not to go public
Varsha apparently also justified her brother's actions. "Trying to justify his actions was very un-feminist of you and using your past life experiences/hurdles is no way an excuse for his actions," the victim wrote. It should be noted that Homegrown, based in Mumbai, next to Red Chillies Entertainment, has been labeled one of the most progressive feminist online platforms in the country.
'Varun being celebrated as a progressive feminist is laughable'
The victim expressed disappointment saying, "Varun being celebrated as a progressive feminist is laughable, to watch his sister, who was well aware of his abusive behavior, champion on him like he is some beacon of hope for women in India."
Here is the woman's ordeal
'Your time's up, pseudo wakeboi'
Homegrown's co-founder Varun Patra has been accused of sexual harassment. I just read the painful account of the accuser on @artwhoring's Instagram stories. MY BLOOD IS BOILING. Your time's up, pseudo wokeboi. #MeToo #MeTooIndia

— Shruti Sunderraman (@sundermanbegins) January 3, 2019
Patra defends saying was in fear of getting wrongly accused
Reacting to the allegations, Patra had, in a Facebook post, yesterday admitted that he did record the audio because he was "extremely anxious and fearful that any sexual activity irrespective of consent could be used against me." "At this point, I can only take responsibility for my hasty decision," he added. The post has since been removed.
It's enraging how 'woke' men aren't so 'woke' in bed
It's sad and enraging how the so-called 'woke' men like Utsav Chakraborty, who speak of women empowerment, turn out to be its biggest violators. And, we hear a "I am sorry, I messed up" only after their misconduct is out in the open. It's even more disappointing to learn that other feminists knew about the cases but chose silence over action.