This Punjab pediatrician's been fighting female feticide for 25 years
This Punjab pediatrician's been fighting female feticide for 25 years
Apr 05, 2019, 02:41 am
3 min read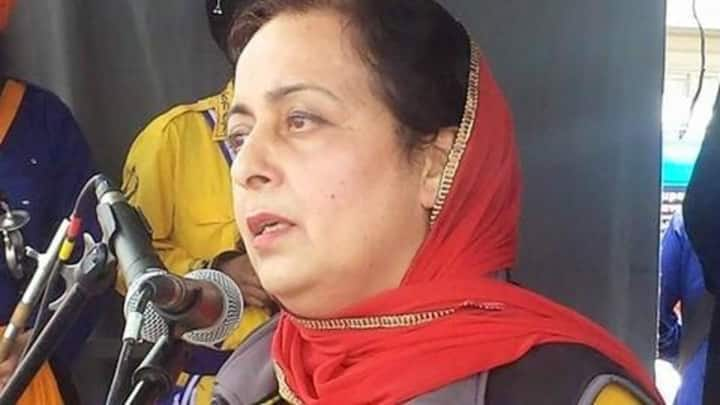 Female feticide is one of the gravest social issues still prevalent in some parts of India. Ludhiana-based pediatrician Dr. Harshindar Kaur, along with her husband Dr. Gurpal Singh, has, however, been fighting female feticide and championing the girl child's rights for nearly 25 years now. They have also fostered over 400 underprivileged girls in the last 10 years. Here's more on the doctor couple.
Usage of ultrasound for sex determination, sex-selective abortion is rampant
Despite laws like Pre-Conception and Pre-Natal Diagnostic Techniques (PCPNDT) Act, Kaur says, "The usage of ultrasound for sex determination and sex-selective abortion is rampant in our country." She said, "...Even if a girl child is born, she is neglected from her early years. After birth, daughters are not brought for free vaccination, they are denied nutrition and even medical care in cases of illness."
What made Dr. Kaur fight for the girl child?
Twenty-four years ago, Dr. Kaur and her husband attended a medical-camp at a remote village on the Punjab-Haryana border. There, they witnessed a horrifying scene- stray dogs tearing apart a newborn girl in a dumping yard. The couple was shocked by what they had seen. After the incident, Dr. Kaur decided she would dedicate her life to saving the girl child, according to TBI.
Ignorance due to which mothers are blamed is appalling: Kaur
Kaur said the most appalling thing is the ignorance about human reproduction among people due to which mothers are blamed for a girl's birth; it's the man's sperm that decides the baby's sex. When she decided to fight female feticide and educate villagers about the X and Y chromosomes in reproduction, she began speaking at social events, wedding functions, village meetings, religious meetings, etc.
Kaur on how she educated villagers on the issue
"I concentrated on a single village near Patiala where I worked for five years, explaining my thesis to the village folk. They were convinced, and the sex ratio of girls versus boys which stood at 845/1000 rose to 1013/1000 after five years," said Kaur. "I used a novel technique using colored threads to make the scientific principle understandable to the illiterate people," she said.
Kaur addressed several international platforms, won many national, international awards
Kaur also delivered lectures on female feticide across mass media platforms, reaching out to people not only in Punjab but across the world. She gathered support from like-minded people for uplifting rural communities. She also addressed a Humans Rights Conference in Geneva, the Federal Parliament of Australia, the Parliament of Canada, and the International Conference in Toronto. She won many national and international awards.
Kaur, her husband, and friends founded Dr. Harsh Charitable trust
Kaur and her husband, along with friends, founded the Dr. Harsh Charitable Trust for providing quality education to Punjab's underprivileged girls. The Trust has fostered 415 girls, taking the financial responsibility for their education. 52-year-old Kaur published many books about the situation of girls in India and child psychology. She's also using global support to bring about a change in many parts of India.