Honeypreet's first night in prison: Skips dinner, spends sleepless night
Honeypreet's first night in prison: Skips dinner, spends sleepless night
Written by
NewsBytes Desk
Edited by
Shikha Chaudhry
Oct 15, 2017, 02:50 pm
2 min read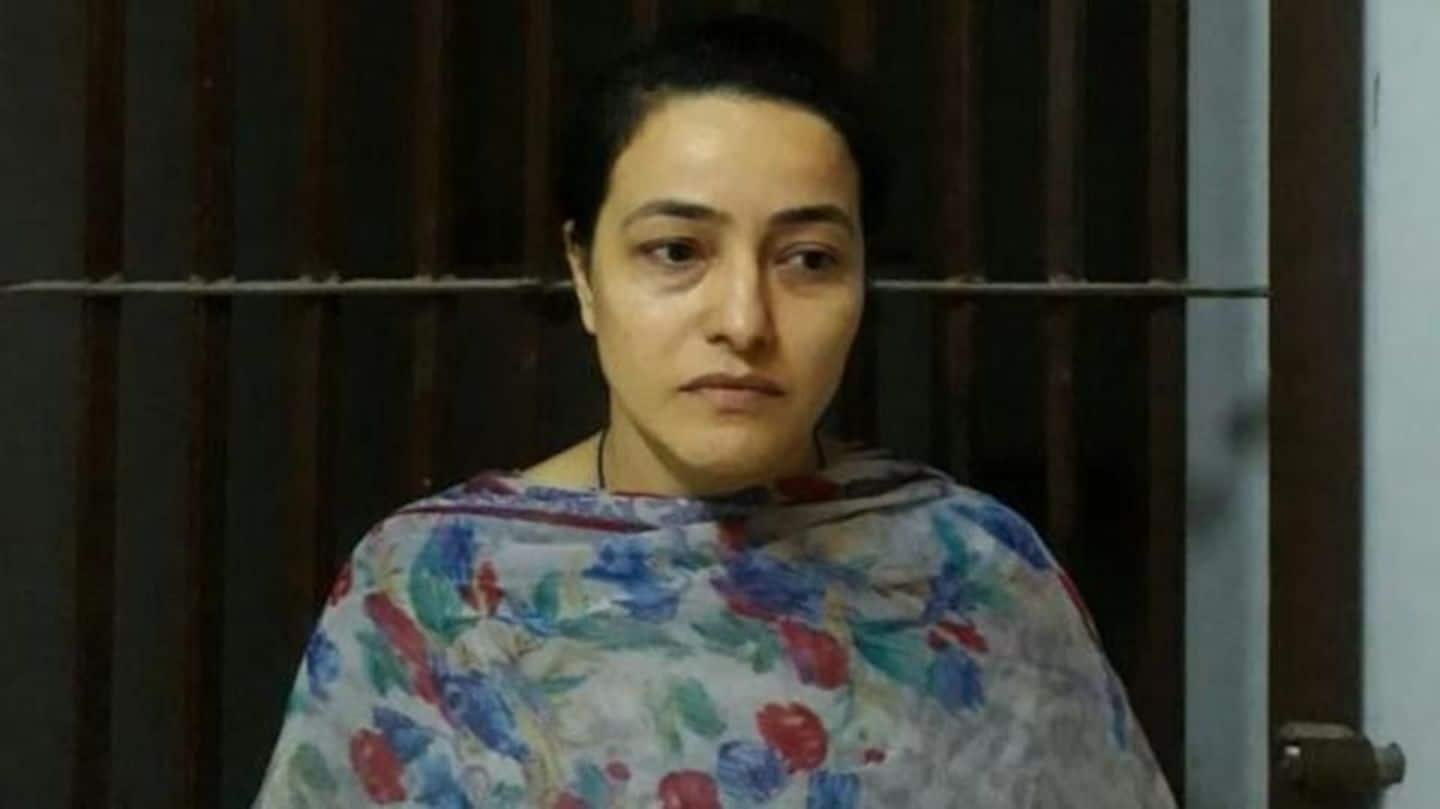 Rape convict Gurmeet Ram Rahim's adopted daughter Honeypreet reportedly skipped dinner and didn't have a sound sleep on her first night in the Ambala central jail. On 3 October, Honeypreet and her accomplice Sukhdeep Kaur were arrested and sent to police custody. Subsequently, a Panchkula court sent her to 10-day judicial custody for sedition and inciting violence following Gurmeet's conviction. Read more.
Honeypreet, Sukhdeep not talking with anyone, say sources
Honeypreet and Sukhdeep were brought to Ambala from Panchkula amid tight security as thousands of Dera followers live there. They are under a woman constable's watch in a high-security women cell, separated from other female inmates. The next day, they were woken up at 6am; the jail staff gave them bread slices and tea for breakfast. They aren't interacting with anyone except each other.
No special treatment for Honeypreet at Ambala prison
Honeypreet, who occupies Ambala prison's cell number 11, demanded a pillow from the jail staff. Her demand was denied as prisoners aren't entitled to luxuries. She also couldn't sleep as she was getting bitten by mosquitoes through the night. Cell number 11 earlier accommodated several high-profile convicts and accused like former Haryana Transport Minister Om Prakash Jain and Himachal MLA Ram Kumar Chaudhary.
Honeypreet wants to meet Gurmeet
Soon after Honeypreet was brought to Ambala prison, she started pleading with the jail authorities to allow her to meet her "father" Ram Rahim as she had not seen him in a long time. The rape convict is lodged at Sunaria Jail near Rohtak.
Honeypreet complains of ill health during medical checkup
During a medical checkup, Honeypreet reportedly complained of ill health, high pulse rate, migraine, and body aches. A three-doctor panel from the Ambala Civil Hospital examined her for over two hours; they later said her condition was stable. One of them, Dr. Arpita Garg said: "She was completely healthy and her condition was stable. Her pulse rate might have increased due to stress."
Blueprint for Panchkula violence
During the questioning, Honeypreet claimed Dera chairperson Vipassana attended the meeting on 17 August where the violent protests in Panchkula were planned after Gurmeet's conviction. However, Vipassana denied any role in the violence. Both of them even argued over the matter in court.