IIT-Bombay engineer leaves high-paying job to take diksha
IIT-Bombay engineer leaves high-paying job to take diksha
Jan 16, 2018, 06:50 pm
2 min read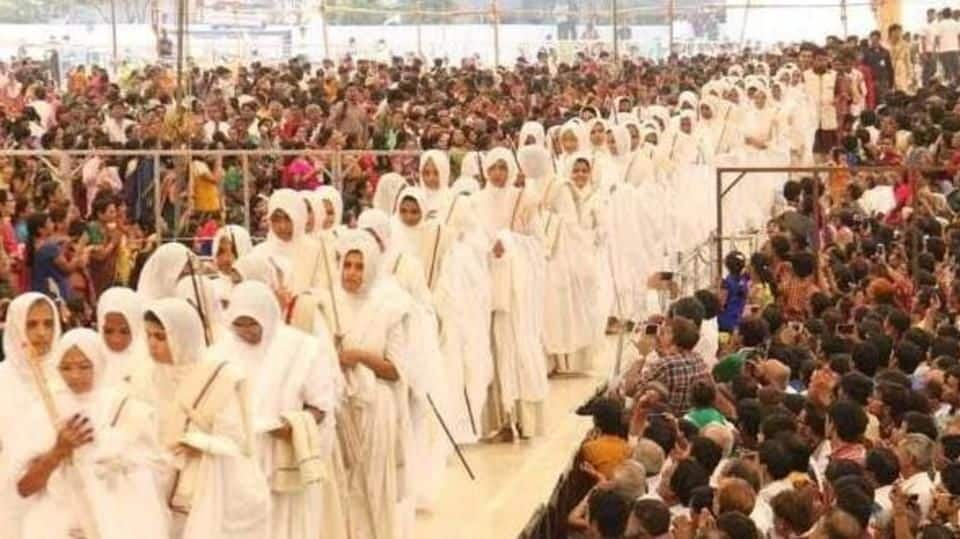 Last September, a Jain couple from Madhya Pradesh made headlines after announcing their decision to leave behind their property and three-year-old daughter to become monks. A 29-year-old chemical engineer from IIT-Bombay is now doing something similar. For Sanket Parekh, life was all about academics and a well-paying career, till a chat with a senior turned his life around.
How it all started for the career-minded Parekh
Parekh, hailing from a Vaishnav family, was an atheist earlier. In his final year, he had deep chats with his senior, Bhavik Shah, who had taken diksha in 2013. Shah, who was then interning in Canada, was the one who initiated him into Jainism. The conversation started normally- "what next?"- but soon veered towards the soul, mind and body, which triggered his introspective phase.
Convincing family wasn't easy, but had to be done
There was the matter of convincing his mother and an elder sister. "When I told (mother) this is the only path that'll make me happy, she relented," he said. With their permission, he studied for 2.5 years under Acharya Yugbhushansurji to learn religious rituals. Parekh was last paying Rs. 12LPA as income tax. He's now leaving his job and all material possessions.
More and more educated young professionals renouncing material world
Parekh is one of 16 people who're taking diksha in Mumbai on January 22. The youngest in the group is 14-year-old Yashika Lodaya. Twins Khyati and Khushboo Dedhia, and Meeta Dedhia and her teenage son Dharmil, are part of the group too. There are two other teenagers. Most are under 30. The community is witnessing an increasing number of educated young professionals taking diksha.
The Jain practice of adopting monkhood has often raised eyebrows
Gujarat 2017 Class XII topper Varshil Shah shocked all by renouncing the world and adopting monkhood a few weeks after the results. In October'16, 13-year-old Aradhana Samdariya died less than three days after she ended a ritual 68-day fast, throwing the spotlight on questionable practices.