India rejects UN chief's offer to mediate on J&K
India rejects UN chief's offer to mediate on J&K
Written by
Siddhant Pandey
Feb 17, 2020, 10:11 am
3 min read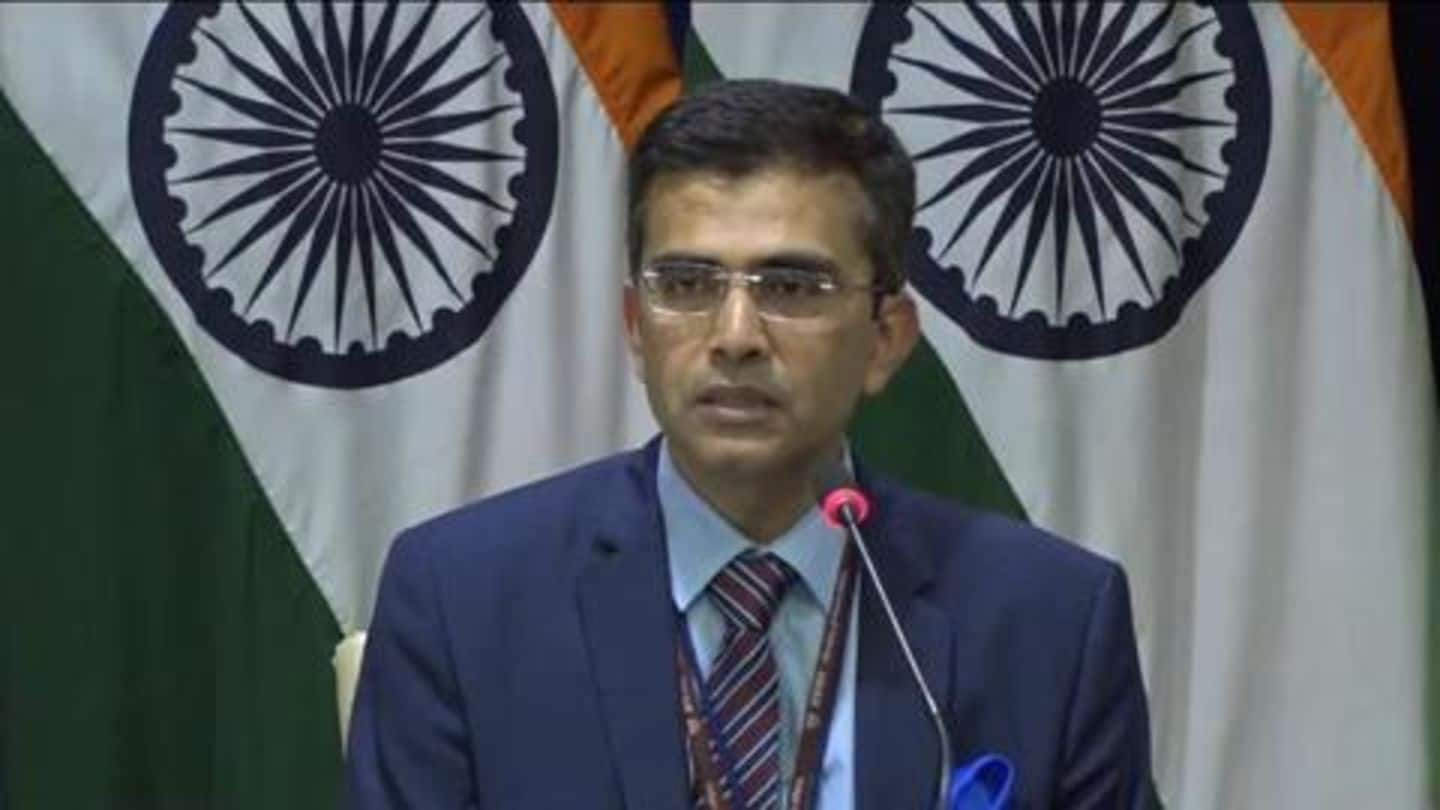 India on Sunday rejected an offer from United Nations Secretary-General Antonio Guterres' to mediate on the Jammu and Kashmir issue. India asserted that J&K is an "integral part" of the country, adding that there is "no role or scope for third-party mediation." The development comes after the UN chief had offered to mediate on J&K between India and Pakistan. Here are more details.
'J&K has been, is, always will be India's integral part'
Ministry of External Affairs spokesperson Raveesh Kumar said, "Jammu and Kashmir has been, is, and will continue to be an integral part of India." He said the issue that warrants attention is that of "vacation of the territories illegally and forcibly occupied by Pakistan." He added, "Further issues, if any, would be discussed bilaterally. There is no role or scope for third-party mediation."
Cross-border terrorism threatens right to life of Indians: MEA
Kumar also said that he hoped Guterres would stress on Pakistan to "take credible, sustained and irreversible action" against cross-border terrorism which "threatens the most fundamental human right—the right to life—of the people of India, including in J&K."
Guterres had urged India, Pakistan to 'de-escalate militarily and verbally'
Earlier on Sunday, Guterres addressed a press conference after his meeting with Pakistan Foreign Minister Shah Mahmood Qureshi in Islamabad. The UN chief is on a four-day visit to Pakistan. Guterres said he was "deeply concerned" over the situation in J&K and tensions along the Line of Control (LoC). He urged India and Pakistan to "de-escalate, both militarily and verbally," pressing on "maximum restraint."
'Offered my good offices from the beginning,' said Guterres
Guterres said, "I offered my good offices from the beginning. I'm ready to help if both countries agree for mediation." He said, "(UN Military Observers Group in India and Pakistan) should be given free access. It's already there on the Pakistan side, and it should also be given on the other side." India maintains that UNMOGIP has outlived its utility after the Simla Agreement.
Indo-Pak tensions heightened after last year's Pulwama attack
Tensions between India and Pakistan escalated after the Pulwama terror attack in February last year, which killed over 40 CRPF personnel. The attack was claimed by Pakistan-based Jaish-e-Mohammed (JeM). Pakistan also vehemently opposed India's move to repeal J&K's special status in August last year, which worsened bilateral ties. Before Guterres, United States President Donald Trump had also offered intervention on J&K, however, India refused.