India wants "naya" Pakistan to take "naya" action against terrorism
India wants "naya" Pakistan to take "naya" action against terrorism
Mar 09, 2019, 02:38 pm
4 min read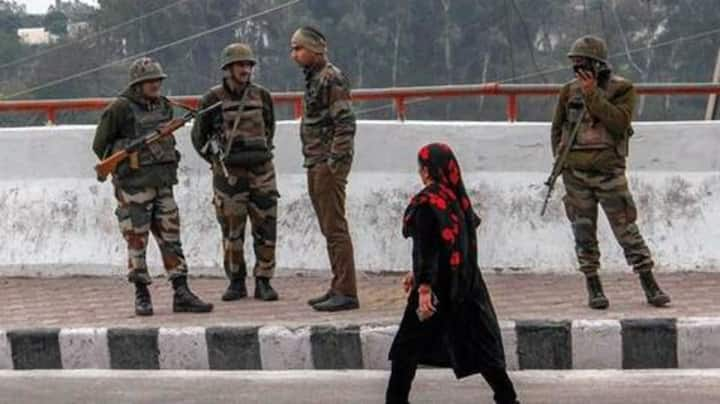 A day after Pakistan Prime Minister Imran Khan said he wouldn't allow his country's soil to be used for terrorism abroad, New Delhi on Saturday asked him to move beyond words. Addressing the press, MEA spokesperson Raveesh Kumar said Islamabad hasn't shown intent to curb terrorism despite India and members of the International community asking it to act. Kumar also said IAF strikes were successful.
Only words won't do: India's strong message to Pakistan
After the February 14 attack on CRPF convoy, India has taken a strong stand against homegrown terrorism in Pakistan. Reiterating the same stand, Kumar said, "If Pakistan claims to be a naya Pakistan (New Pakistan) with a nayi soch (new thinking), it should demonstrate naya action (new action) against terror groups operating from its soil." Notably, Naya Pakistan was Khan's election slogan last year.
Pakistan claimed it detained over 100 people
Earlier this week, Pakistan "launched" a widespread operation to rein in terror groups. On Thursday, the county claimed it took control over 182 schools, run by banned groups, and detained over 100 people. But history has shown these actions are a mere eyewash. After "fanfare", crackdowns fade away with time and outfits go on with their business as usual.
Pakistan isn't saying anything new, says Kumar
"We see the same script repeating again. Pakistan has to now move ahead, beyond mere words, and take some credible, verifiable and sustained action against terrorists and terror groups," Kumar said at a press briefing.
Is Pakistan protecting JeM, asks Kumar
Kumar also criticized Pakistan Foreign Minister Shah Mehmood Qureshi for implying Jaish-e-Mohammed didn't take responsibility for the Pulwama attack when in reality the group released a statement along with a video of the suicide bomber. "It is regrettable that Pakistan still continues to deny Jaish-e-Mohammed's own claim of taking ownership of Pulwama attack. Is Pakistan defending the JeM," Kumar asked.
Our non-military strikes achieved the objective: Kumar
In response to Pulwama attack, Indian Air Force launched a pre-emptive strike on February 26. JeM's biggest camp in Balakot, Pakistan, was destroyed by 12 Mirage-2000 jets in the overnight operation. Speaking about it, Kumar said, "Our non-military counter-terrorism strike achieved the desired objective. It has demonstrated our firm resolve to take decisive action against cross border terrorism."
Pakistan lost one F-16 while attempting to breach Indian airspace
A rattled Pakistan sent warplanes to attack Indian military installments, a day after airstrikes. The aerial engagement ended in the crash of one US-made F-16 jet, though Pakistan denied using it for the operation. Pakistan also claimed it shot down two IAF jets but Kumar busted the lie. He said only one MiG-21 Bison, piloted by Abhinandan Varthaman, crashed on February 27.
Kumar asks Pakistan to furnish proofs to support claims
Kumar asked Pakistan to share evidence of downing two jets as India did. "We have also shared evidence in the form of parts of AMRAAM missile which were recovered from the site and are only carried by F-16 aircraft of the PAF," he said.
On Nirav Modi, Kumar says extradition request pending in UK
At the briefing, Kumar also spoke about fugitive businessman Nirav Modi, who was spotted in London recently. The main accused of PNB scam has reportedly started his new diamond business there. Kumar said, "All necessary steps are being taken for the extradition of Nirav Modi. We have been aware of his presence in the UK. It [extradition request] is under their [UK government] consideration."
Pursuing Modi's case just like Mallya, says Kumar
"You are wrong if you think we are not pursuing Nirav Modi case, just like we were the Vijay Mallya case. We will take all efforts necessary to extradite Nirav Modi. At repeated intervals, a request for expediting the extradition has been done," Kumar stressed.