Fewer than 100 railway-accidents for first time in 35 years
Fewer than 100 railway-accidents for first time in 35 years
Apr 01, 2018, 02:28 pm
2 min read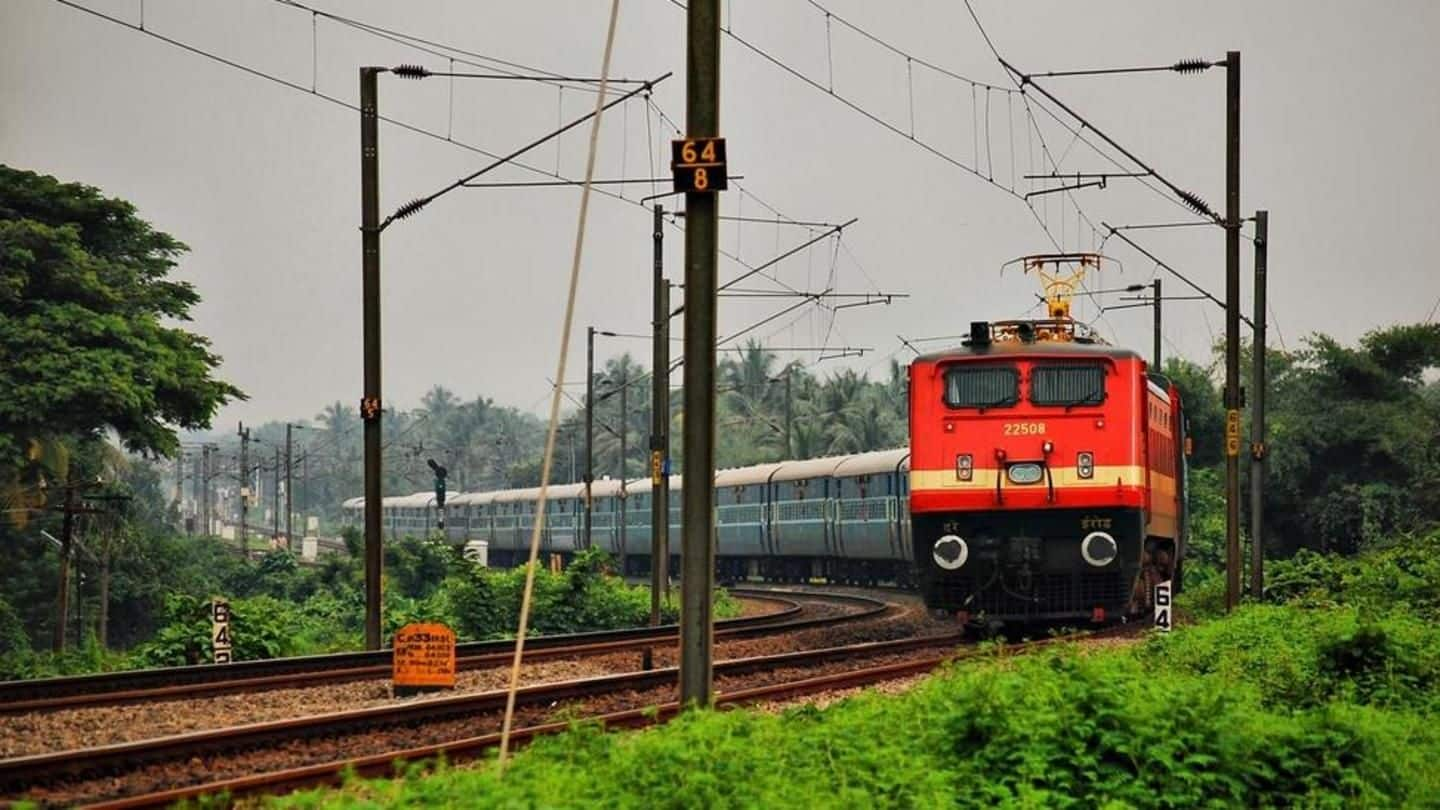 Despite a series of fatal derailments in 2017, the Indian Railways has achieved one of its best safety records in decades this financial year. In fact, the Railways saw 73 accidents in 2017-18, the first time it reached a two-digit figure in 35 years. The previous year, it was 104. Three-digit figures have been the norm since 1968-69, except in 1980-81.
The 2017-18 numbers in depth
Last fiscal, the Railways saw 68 derailments, which came down to 39 this time. Accidents at unmanned level crossings have also come down from 15 to just eight. 2016-17 witnessed the highest number of casualties in railway derailments in a decade (193), but in accordance with the fewer accidents this year, casualties have come down too, IE reports.
Accidents reducing, but derailments going up?
Though the number of accidents has been reducing, instances of derailments have gone up. Nine derailments were reported in 27 days of August-September'17 alone. 24 people died in the Haridwar-Utkal Express derailment in August. Three were killed in the Vasco Da Gama-Patna Express derailment in November. Another major reason for railway mishaps was unmanned level crossings. As of December'17, India had 14,440 of them.
What is the Railways doing to increase safety?
New Railway Minister Piyush Goyal and Railway Board Chairman Ashwani Lohani have focused significantly on safety. Among the numerous measures the department has introduced, one is the Central Railway training its personnel to deal with medical emergencies on trains. It has also come up with innovative methods- the Coach Window Rod Snapper Tool and a customized rucksack for patrolmen, among others- for the purpose.
A whistleblower website for railway employees expected to boost safety
The Railways is also planning to turn each of its 14L employees into its eyes and ears: it is working on a website for 'whistleblowers,' which will let employees report safety concerns to top officials anonymously. Complaints will reach the safety department headed by Lohani.