After Fairy Queen, Indian Railways bringing back vintage steam engines
After Fairy Queen, Indian Railways bringing back vintage steam engines
Jan 29, 2018, 04:18 pm
2 min read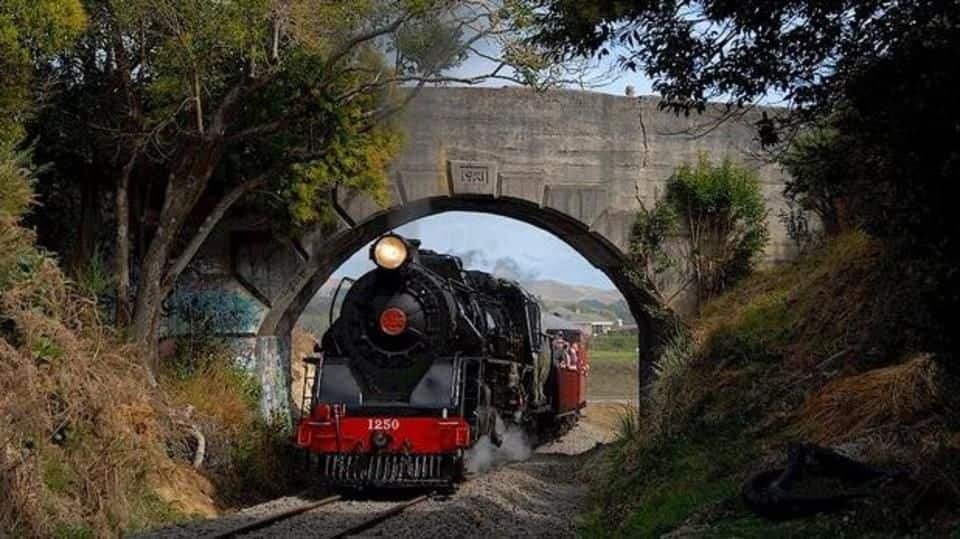 On Republic Day, Fairy Queen, the world's oldest steam engine, left the railway museum and took a short trip from New Delhi railway station to Delhi Junction. The next day, it went from Delhi Cantonment to Rewari in Haryana at the trademark 1850s pace. But that was just a trailer; Indian Railways plans to bring back the vintage locomotives in a grand way.
About the world's oldest steam engine
The Fairy Queen was brought from England to Calcutta in 1855. It was initially used to haul light mail trains in West Bengal. It retired in 1909 after 54 years of operations. In February'77, it was given a special spot at Delhi's National Rail Museum, and was restored to full working order in 1997. It has been run occasionally on special days or initiatives.
Fairy Queen's first journey in five years on R-Day 2018
On R-Day, the Fairy Queen, rechristened 69 Ganrajya Express on the occasion, hauled two coaches from New Delhi to Delhi junction. MoS Rajen Gohain took a ride in it. The next day's Delhi Cantonment-Rewari journey was its first in five years; the last was between Delhi and Alwar.
Vintage engines might soon be a regular sight around India
The Railways is now planning to get such heritage steam engines for an evening Delhi tour and to haul the Palace on Wheels, which is expected to boost its appeal. Another two lying defunct for decades, including a Ramagooty, will be revived. Indian Railways has over 250 steam locomotives more than 100 years old. Some are still run on mountainous routes like Darjeeling and Nilgiri.
What's the proposed Delhi tour about?
The planned Delhi tour is likely to start this year, officials say. It will pass through prominent landmarks like Chanakyapuri, Sarojini Nagar and Safdarjung. A steam engine will haul the train from Delhi to Rewari, which will then be replaced with a regular diesel locomotive. The landscape along the route will be beautified. Passengers will be treated to a sumptuous meal on board.
Drastic measures needed amid decreasing revenue of tourist trains
The popularity of luxurious royal trains, mostly tourist attractions, has been dwindling. The revenue of Palace on Wheels decreased by 24.08%, while earnings of Royal Rajasthan dipped by 63.18%. Occupancy also declined from 2,024 (2014-15) to 1,373 (2016-17) for Palace, and 654 (2014-15) to 237 (2016-17) for the other. Introducing heritage steam engines might just enhance their lure and give the Railways a boost.