Omar Abdullah questioned by ED, JKNC calls it 'fishing expedition'
Omar Abdullah questioned by ED, JKNC calls it 'fishing expedition'
Written by
Manzoor-ul-Hassan
Apr 07, 2022, 06:34 pm
2 min read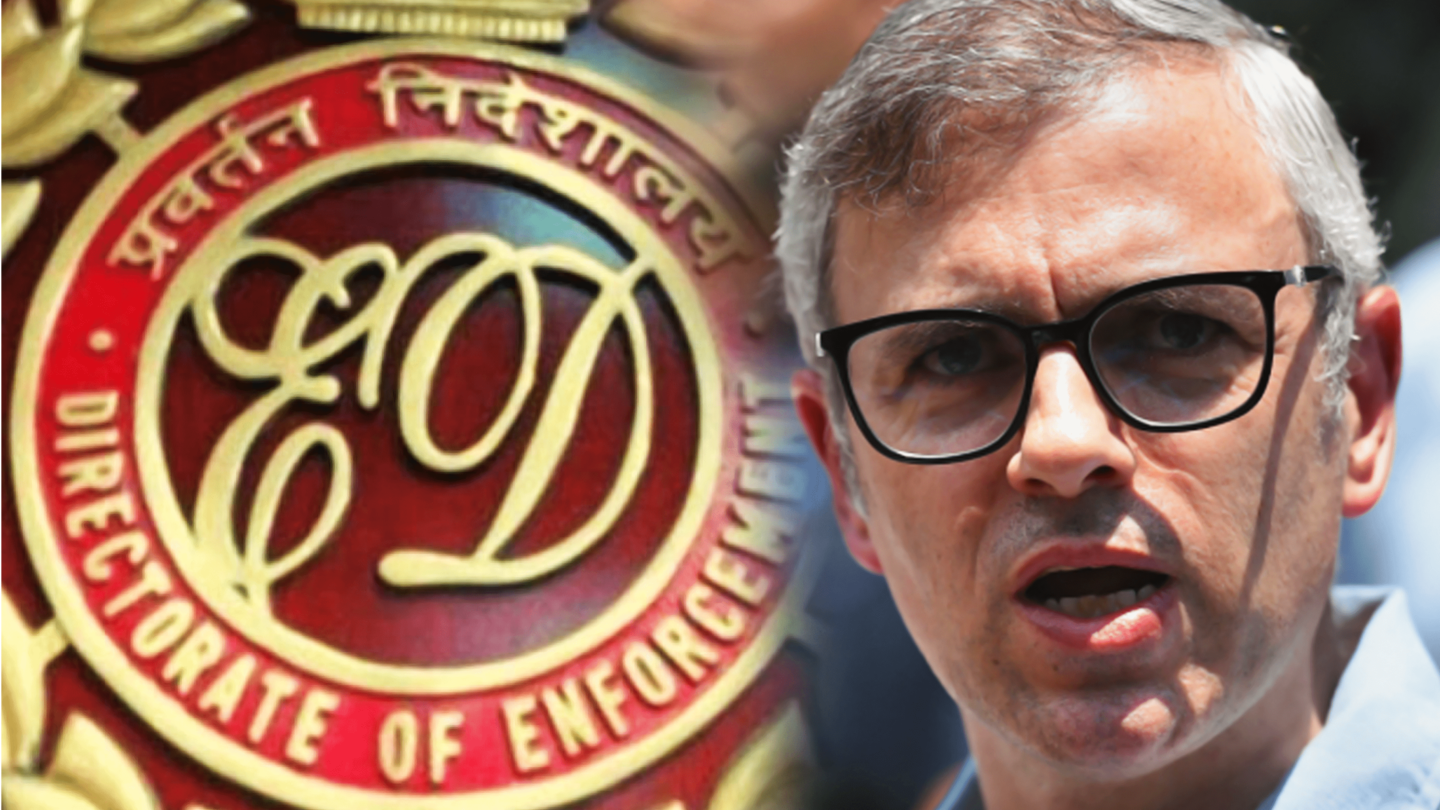 The Enforcement Directorate (ED) on Thursday questioned former Jammu & Kashmir CM Omar Abdullah in connection with the J&K Bank money laundering case. The bank's former chairman Mushtaq Ahmad Shaikh and several others were booked by the Central Bureau of Investigation (CBI) for loan and investment irregularities. The ED initiated an investigation—under the Prevention of Money Laundering Act—after taking cognizance of the CBI's FIR.
Why does this story matter?
The ED launched its probe into the J&K Bank scam case based on the CBI's FIR registered last year.
Abdullah was summoned by the agency to question him in connection with "certain directors" in the bank, reported Indian Express.
Meanwhile, his party, the Jammu & Kashmir National Conference (JKNC), has called the summons part of the BJP's "vicious vilification campaign."
What are the details of the case?
Earlier in 2021, the CBI had registered a case against the then management of J&K Bank for allegedly purchasing a property in 2010 from Akruti Gold Builders in the Bandra Kurla area of Mumbai at an exorbitant price of Rs. 180 crore. Moreover, the J&K Bank administration was accused of blatantly disregarding the tendering process under "a well-knit conspiracy."
Abdullah questioned at ED headquarters in New Delhi
Abdullah was questioned by the ED at its headquarters in New Delhi, Indian Express reported. The report said he was quizzed "in connection with certain directors he allegedly got appointed in the Bank." The JKNC, however, termed the development "political in nature." Calling it a "fishing expedition," it also questioned why Abdullah was summoned to Delhi during Ramzan when Delhi wasn't his primary residence.
Here's what JKNC tweeted in reaction to the summons
JKNC Vice President Omar Abdullah was called by the ED to Delhi to appear before it today on the grounds that his attendance was necessary in connection with an investigation. Even though this exercise is political in nature he will cooperate as there is no wrongdoing on his part pic.twitter.com/ixYFgnWlHS

— JKNC (@JKNC_) April 7, 2022
Central agencies being used for political purposes: JKNC
The JKNC also accused the BJP-led government at the Centre of abusing central investigative agencies. "No political party that puts up meaningful opposition to the BJP has been spared, whether it is the ED, CBI, NIA, NCB—all have been used for political purposes," it alleged. It further described the ED's summons to its vice-president as part of a "vicious vilification campaign," by the BJP.
Move to target parties challenging BJP: JKNC
"Over recent years, we have seen that wherever state elections are due, agencies like the ED move in and target those parties who pose a challenge to the BJP," the JKNC said in its statement.