Protect Article 35A or we'll boycott J&K local elections: Farooq
Protect Article 35A or we'll boycott J&K local elections: Farooq
Written by
Garima Bora
(PTI desk)
Sep 06, 2018, 11:58 am
2 min read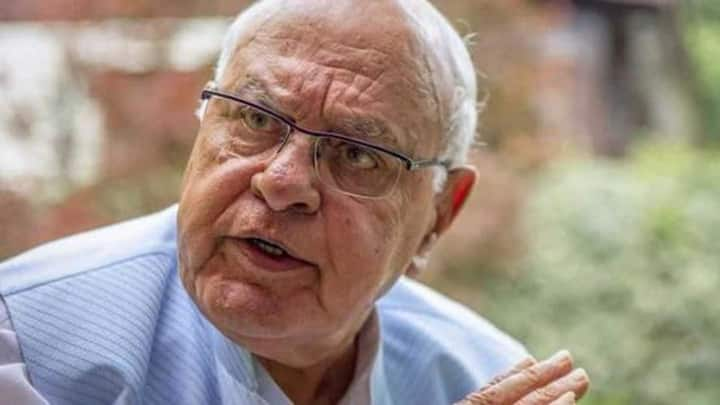 The Jammu & Kashmir National Conference will boycott the local body and Panchayat elections in the state unless the Center takes effective steps for protecting Article 35A of the Constitution, which is facing a legal challenge in the Supreme Court, Party President Farooq Abdullah said yesterday. He said the decision to hold the elections was taken without considering the current situation regarding Article 35A.
When are the local body polls going to be held?
The J&K Government last week announced the schedule for holding elections to local bodies and Panchayats in the state. While the urban local body polls are slated for the first week of October, the Panchayat elections are scheduled to be held in November-December this year.
Center's stand clearly against wishes of people of J&K: Farooq
Abdullah said the National Conference had a detailed discussion about the prevailing situation in J&K regarding Article 35A. "It was felt that any tinkering with Article 35A would prove disastrous for our state and also for the entire country," he said. He said the stand of the Center and the J&K government before the SC goes clearly against the wishes of the J&K people.
Abdullah explains how Article 35A was incorporated in Constitution
"They (Central government and J&K government) conveniently ignore that this provision was incorporated in the Constitution after thorough discussion between the then state government and the Government of India and was made part of the Delhi Agreement 1952," Abdullah said. "It was also approved by the state's constituent assembly as envisaged under Article 370 of the Constitution," he said.
NC will fight its best for saving Article 35A: Farooq
Abdullah said that the J&K National Conference would fight tooth and nail all sinister attempts aimed at interfering with the constitutional guarantee. "Such attempts, if allowed, shall strike at the very basis of the relationship between the state and the Union," he said.