ISRO successfully launches smallest student satellite #Kalamsat, #MicrosatR from Sriharikota
ISRO successfully launches smallest student satellite #Kalamsat, #MicrosatR from Sriharikota
Written by
Ramya Patelkhana
Jan 25, 2019, 02:25 am
2 min read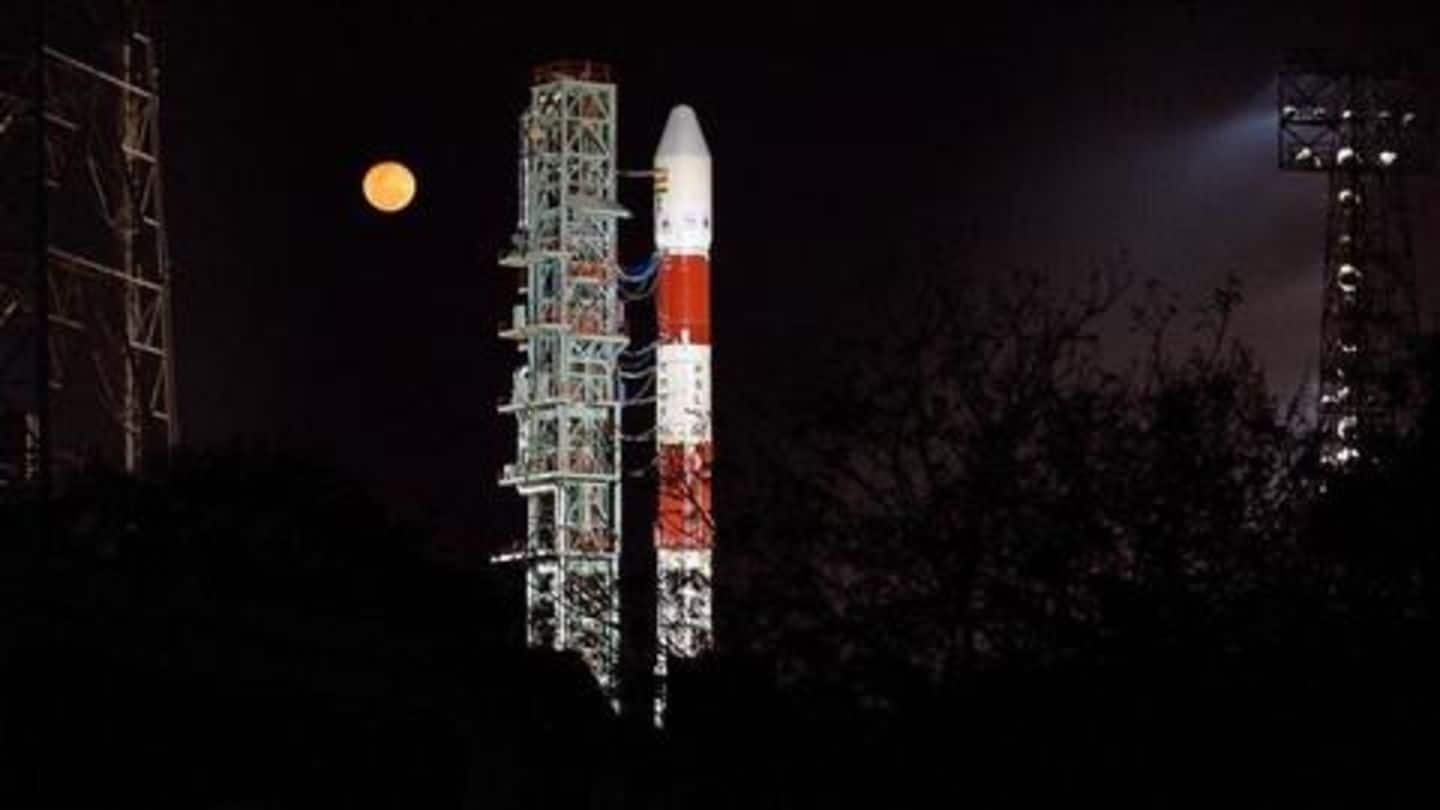 The Indian Space Research Organization (ISRO) successfully launched Kalamsat, a satellite built by students, and imaging satellite Microsat-R on board the PSLV-C44 from the Satish Dhawan Space Center in Sriharikota, Andhra Pradesh. The 44-meter-tall PSLV-C44 lifted off from the First Launch Pad of the space center at 11:37 pm on Thursday. This is the first mission for ISRO in 2019. Here's more on it.
PSLV-C44 carrying Kalamsat and Microsat-R
Microsat-R weights 740kgs while Kalamsat weights just 1.2kgs
The main passenger in ISRO's latest PSLV launch is the 740kg military imaging satellite, Microsat-R, meant for defense research. It will be used for taking high-resolution images of Earth. On the other hand, the four-stage PSLV-C44 also carried the 1.2kg Kalamsat, a student payload named after former Indian President APJ Abdul Kalam; it is India's smallest and lightest satellite with a two-month lifespan.
A little about the Kalamsat satellite
ISRO launched Kalamsat, a 10-cm cube-sized communication satellite, for free. The nanosatellite was designed and built at a cost of Rs. 12 lakh by some students working with Chennai-based Space Kidz India. The students were led by 18-year-old Rifath Sharook of Tamil Nadu's Pallaptti. Kalamsat, the first satellite to use PSLV-C44's fourth stage (PS4) as an orbital platform, is also the first-ever 3D-printed satellite.
ISRO open to all students of India: Chairman K Sivan
First flight of PSLV with two strap-on motors
This mission also marks another first for ISRO. It is the first flight of the PSLV-DL (dual strap-ons), the modified PSLV with only two strap-on motors instead of the usual six strap-on motors; it is called the DL mode.