Denied ambulance, UP man ferries wife to hospital in vegetable-cart
Denied ambulance, UP man ferries wife to hospital in vegetable-cart
Written by
Pallabi C Samal
May 04, 2018, 09:48 pm
2 min read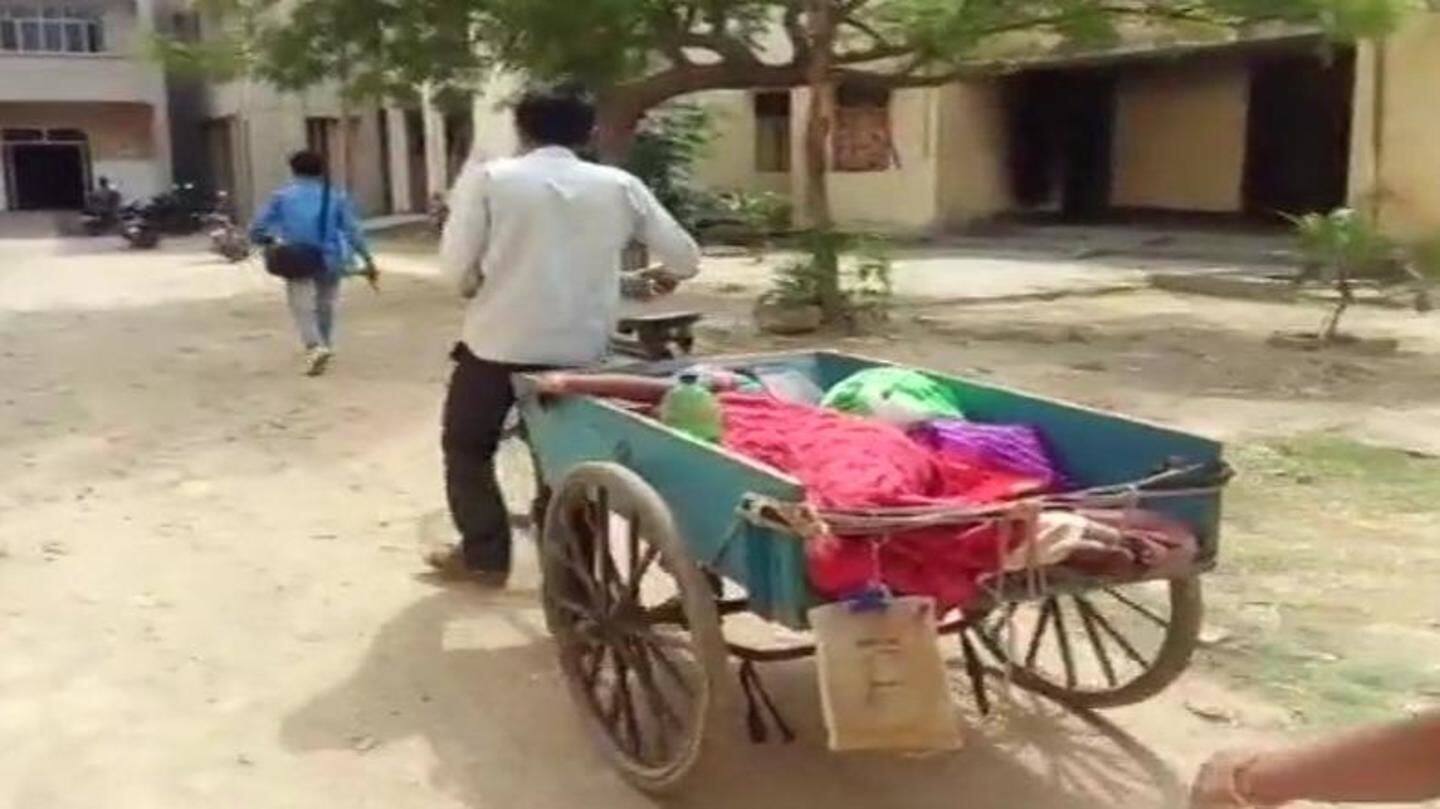 A man in Uttar Pradesh was forced to carry his ailing wife to a hospital, 9kms from his house, in a handcart. Reason? 108 ambulance services refused to go to his house, situated in the interiors of Kannauj. Additionally, the ambulance driver agreed to ferry the patient only if she comes till Vinod Dixit hospital in Makrand Nagar, some 23kms from Kannauj district-hospital.
Kannauj: Man carried his wife in a 'thela' to a hospital 9 km away after the ambulance allegedly refused to come to their village. Relatives say, 'We contacted 108 emergency ambulance services but they refused to come. We had no other option but to being her here in a 'thela'. pic.twitter.com/W6zzIgLMYI

— ANI UP (@ANINewsUP) May 3, 2018
Doctor said she did develop complication, should have given ambulance
The woman's husband said they called up 108 repeatedly, and also waited for hours. When the woman's condition started deteriorating, they made her lie down in the cart and brought her to Kannauj district hospital. The attending doctor said when she was brought in, she did develop some complications and that she should have been given an ambulance. Hospital authorities have ordered a probe.
Not first time, UP marred by consecutive medical apathy incidents
This isn't the first incident when ambulance has been denied in UP. In February, a man of Sambhal district was forced to carry his relative's body on a motorcycle, after being denied a stretcher and an ambulance. A month later, a man named Kanhaiyalal had to carry his wife's body, wrapped in sheets, on a handcart, after Agra district hospital denied him any assistance.