Kerala honors family of nurse who died treating Nipah patients
Kerala honors family of nurse who died treating Nipah patients
May 23, 2018, 01:40 pm
2 min read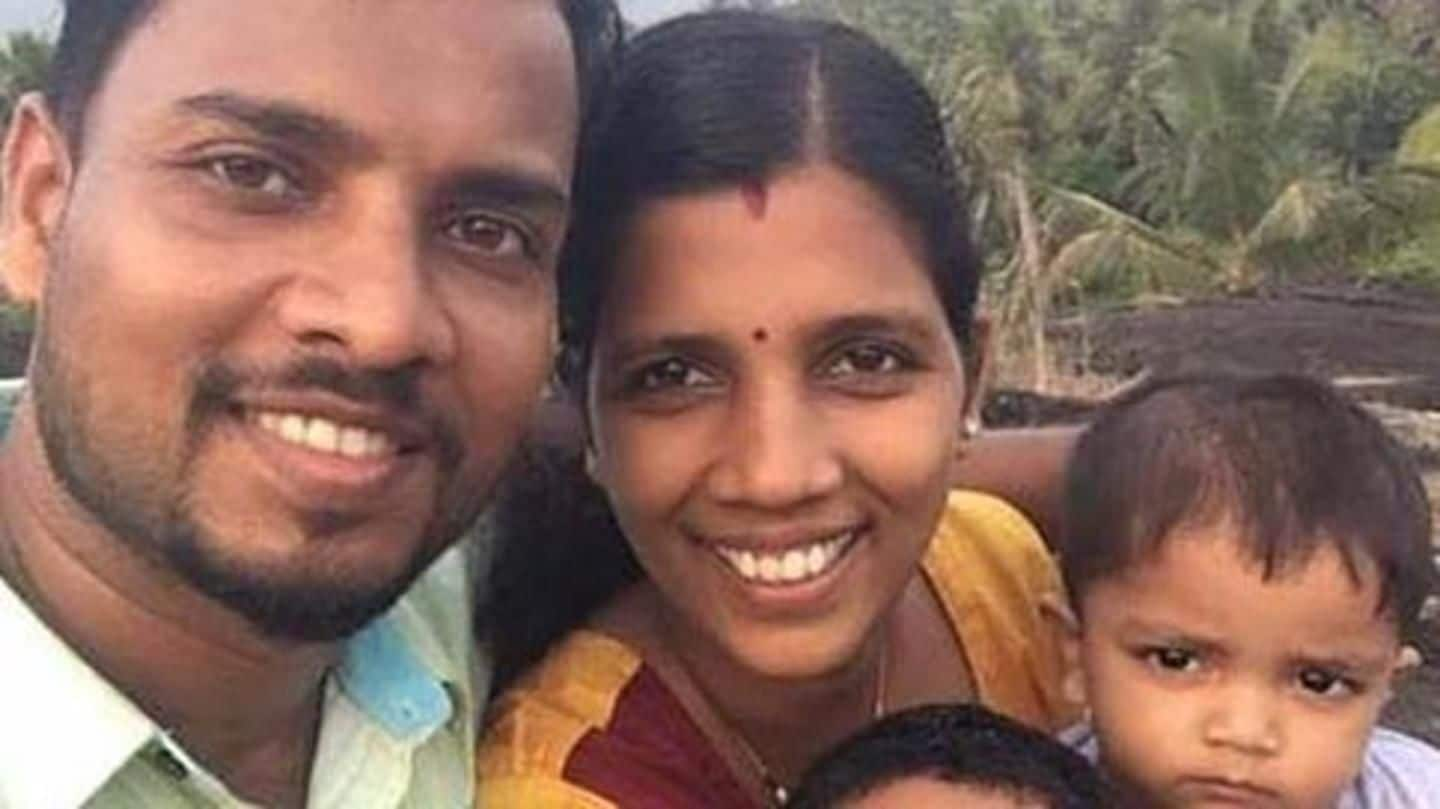 The death of Lini Puthussery, a nurse who died after contracting Nipah from her patients, has left people mourning, particularly her husband and two young children, who couldn't even say goodbye. The Kerala government has now announced monetary assistance of Rs. 20L for her family, as well as a government job to her husband. Other Nipah victims too have been promised compensation.
The sad story of Nurse Lini
31-year-old Lini was working as a nurse at the Perambra Taluk Hospital in Kozhikode and attending to patients of the recently-viral Nipah. But after one of them died, she noticed similar symptoms in herself. Lini succumbed earlier this week. Sajeesh, her husband, had flown down from the Gulf, where he worked, due to her sickness, but she died before they could meet.
Lini's last note to Sajeesh has touched hearts. "I'm almost on the way. Don't think I'll be able to meet you. Look after our children. Take them to the Gulf once. Don't be alone like our father," she wrote, talking about 5-year-old Sidharth and 2-year-old Rithul.
No new case reported in the last 24 hours
The official death toll from Nipah in Kerala has now reached 11, while more than 100 have been put under quarantine. Apart from Lini, CM Pinarayi Vijayan has assured compensation of Rs. 5L to kin of each deceased. Officials said no fresh cases have been reported from affected areas in the last 24 hours. The WHO has expressed satisfaction with the state government's arrangements.
Tackling risk factors and taking precautions can help in prevention
While there are no vaccines at present to immunize people against the Nipah Virus, experts have suggested that tackling risk factors might prove to be more effective in prevention. It's supremely important to avoid any food/drink which has had the chance to be contaminated by bats. It's also important to maintain distance with an infected person, and sanitize and wash hands and clothes afterwards.
Medical practitioners attending to Nipah patients need extra care
Owing to the absence of a vaccine, treatment for NiV-infected patients are currently only limited to supportive care. While not conclusive, intensive supportive care has earlier proved to be relatively effective in helping patients fight the infection. However, it's extremely important to take standard infection control precautions while treating someone, owing to the contagious nature of the infection.