India ranks a lowly 145th in healthcare access and quality
India ranks a lowly 145th in healthcare access and quality
May 23, 2018, 01:05 pm
2 min read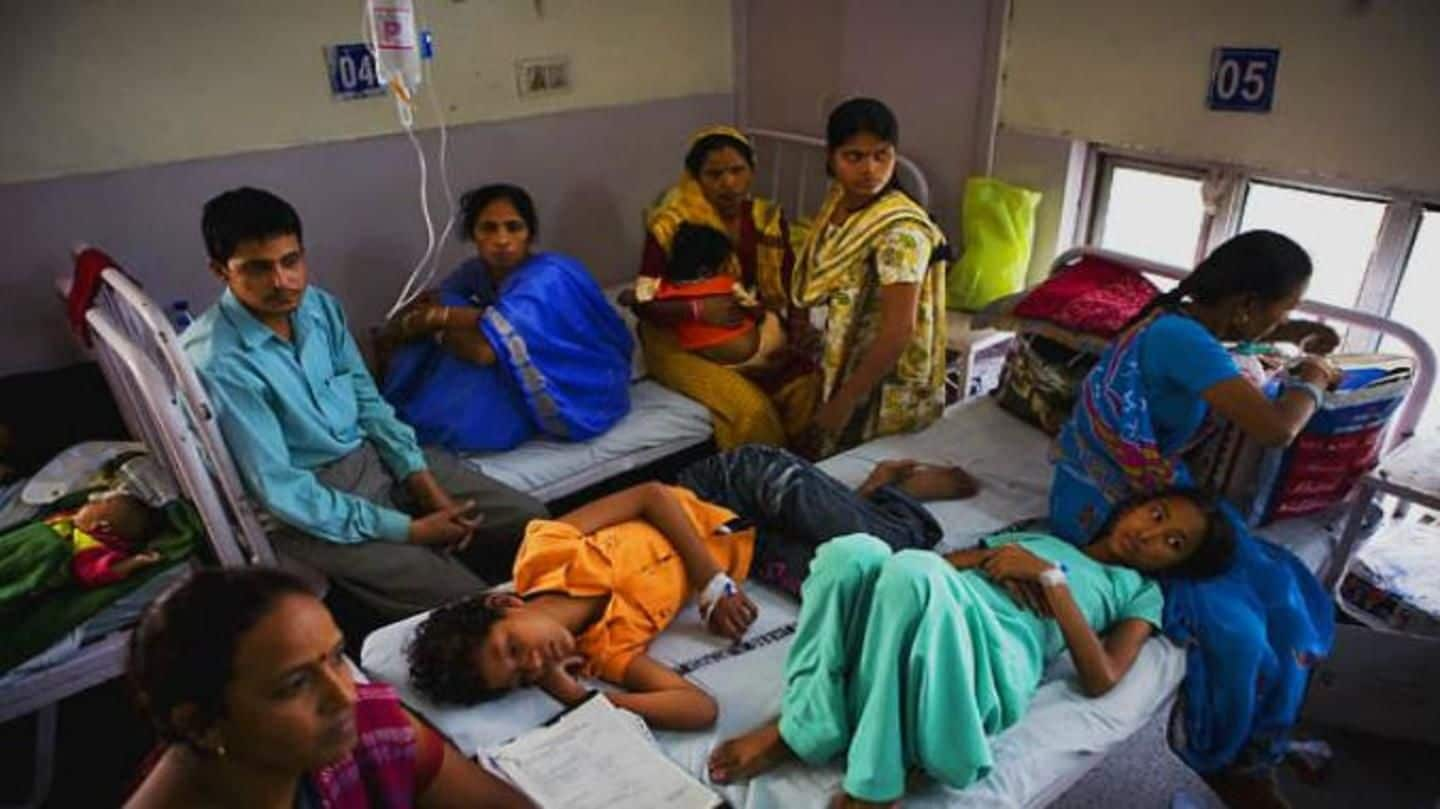 A new study has reinforced a widely-known fact: that healthcare in India needs drastic improvement. The Global Burden of Disease (2016) ranked India 145th among 195 countries, behind Sri Lanka (71), Bangladesh (133) and Bhutan (134), in terms of healthcare access and quality (HAQ). Making things worse, there's wide disparity in HAQ within the country. But the study notes conditions have improved since 1990.
To arrive at results, the study by The Lancet studied 32 causes of death preventable through proper medical care. Based on this, each of the 195 countries was scored between 0-100. Regions within seven countries - India, Brazil, England, China, Japan, Mexico and the US - were analyzed for the first time. The global average HAQ index was found to be 54.4, up from 42.4 in 2000.
The best and worst performing countries
India ranked far lower than China (48th), apart from the aforementioned neighbors, but it left Pakistan (154th) and Afghanistan (191st) behind. The top five countries with the highest scores were Iceland (97.1), Norway (96.6), Netherlands (96.1), Luxembourg (96.0), and Finland and Australia (95.9 each). Central African Republic (18.6), Somalia (19.0), Guinea-Bissau (23.4), Chad (25.4), and Afghanistan (25.9) were the worst performers.
India improved score by 18 points in 18 years
As far as India is concerned, its score improved from 24.7 in 1990 to nearly double that, 41.2, in 2016. However, it performed poorly when it came to tackling individual cases of tuberculosis, rheumatic heart diseases, stroke, testicular and colon cancer, and kidney disease, among others.
Despite all-round improvement, India has stark gaps within the country
One striking feature was India's wide internal disparity, with a maximum gap of 30.8 (up from 23.4 in 1990). Goa and Kerala scored highest with above-60, while Assam and UP fared worst with below-40. In fact, India and China (43.5 points) displayed the starkest gaps. Japan had the narrowest at 4.8. Some high-income countries, including the US and England, also saw considerable subnational gaps.
In contrast, global disparity reduced, though marginally
The disparity between countries in terms of HAQ index was also high, with a maximum 78.5-point gap between the best and worst performing countries- Iceland (97.1) and Central African Republic (18.6). In 2000, the maximum gap was at 79.3 between Iceland (92.8) and Somalia (13.5).