#ThatWas2019: Here's a review of 2019's landmark Supreme Court judgments
#ThatWas2019: Here's a review of 2019's landmark Supreme Court judgments
Written by
Siddhant Pandey
Dec 30, 2019, 12:05 am
3 min read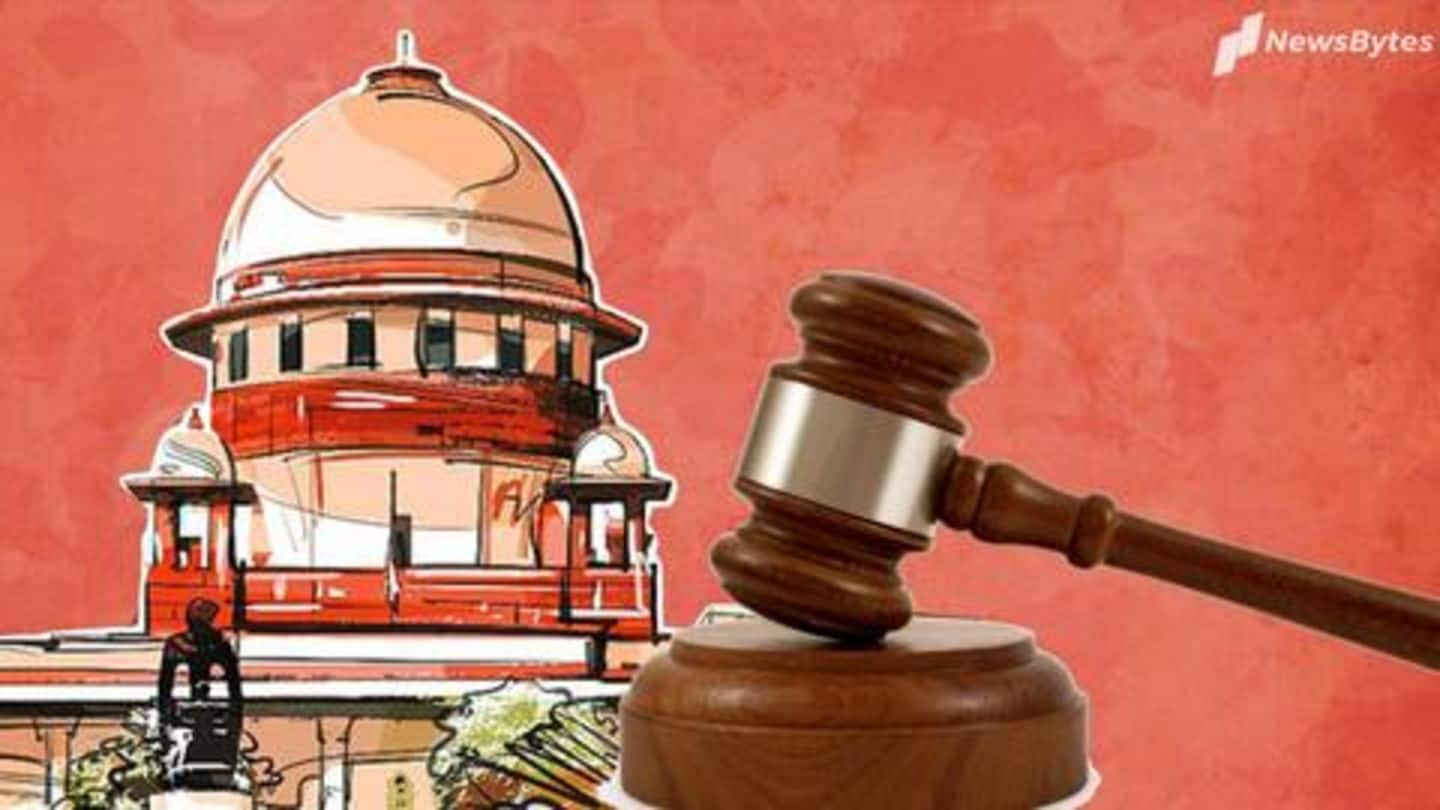 2019 has been quite the year: Narendra Modi returned to power, Jammu and Kashmir had its special status stripped, and the students of Delhi's Jamia Millia Islamia triggered a nationwide movement like the Opposition never could. The politically-charged climate was only mirrored in the many cases the Supreme Court presided over. Here are some of the key rulings the apex court delivered this year.
Mandir wahi banega: SC ended 70-year-long Ayodhya dispute case
The 70-year-long Babri Masjid-Ram Janmabhoomi land dispute in Ayodhya finally came to an end with the SC's historic verdict on November 9. A five-judge bench—headed by then-Chief Justice of India Ranjan Gogoi—unanimously paved the way for the construction of a Ram temple at the disputed site in Ayodhya. In December, the court also dismissed all review petitions challenging the November verdict.
SC brought CJI's office under RTI's ambit
In another impactful ruling, on November 13, the SC held that no one is exempt from the scope of the Right to Information Act, not even the CJI's office. A five-judge bench—headed by then-CJI Gogoi—said that the CJI's office is a public authority and hence falls under the transparency law's ambit. The court was hearing a petition challenging Delhi HC's ruling in the matter.
SC struck down rules on tribunals in Finance Act 2017
On November 13, the SC referred the case on the Finance Act 2017 being passed as Money Bill to a larger bench to examine the decision's validity. A five-judge SC bench—headed by then-CJI Gogoi—struck down rules under the Act on the appointment of tribunals. It also questioned the correctness of the Aadhaar judgment as the Aadhaar Act was also passed as a Money Bill.
Sabarimala case referred to seven-judge SC bench
On November 14, a five-judge bench—headed by then-CJI Gogoi—referred the Sabarimala case to a larger seven-judge bench in a 3:2 split verdict. The apex court was presiding over a batch of 65 pleas challenging its 2018 order, which lifted the ban on women of menstruating age entering the shrine. CJI SA Bobde clarified in December that the 2018 verdict was "not the last word."
Review petitions in Rafale deal case dismissed
On November 14, a three-judge SC bench—headed by then-CJI Gogoi—dismissed all petitions challenging its 2018 ruling in the Rafale deal case. The 2018 verdict had refused to probe corruption allegations over the Centre's 36 Rafale fighter jet deal with the French Dassault Aviation, effectively giving a clean-chit to the Narendra Modi government. The court said that the petitions were found to have "no merit."