Kulbhushan Jadhav under pressure to repeat Pakistan's false narrative: India
Kulbhushan Jadhav under pressure to repeat Pakistan's false narrative: India
Sep 03, 2019, 10:31 am
3 min read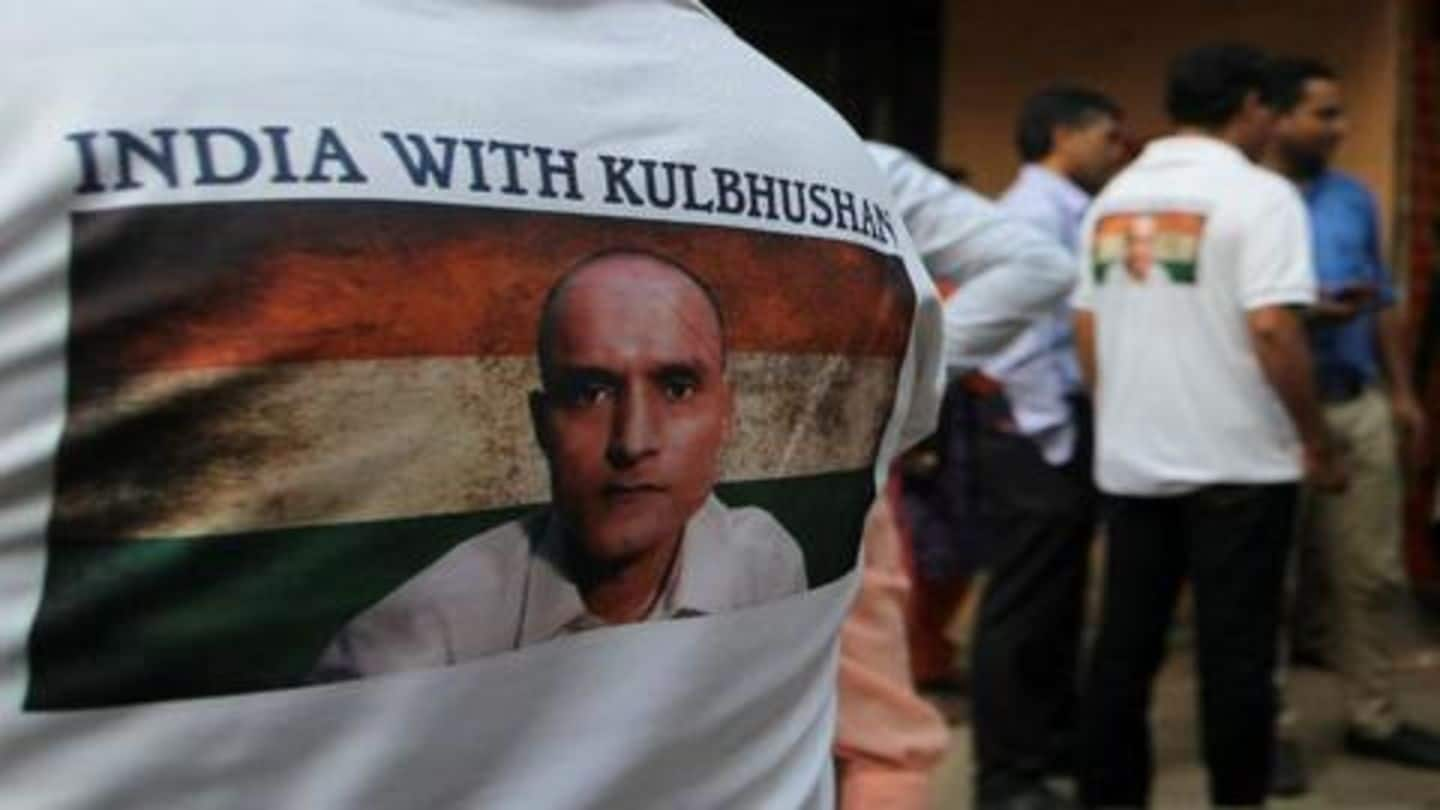 Kulbhushan Jadhav, a former naval officer of India, is under extreme pressure to parrot Pakistan's false narrative, the Foreign Ministry said on Monday. The comments came after an Indian diplomat was allowed to meet Jadhav, lodged in a Pakistani prison for three years now. India was granted consular access to Jadhav on orders of the International Court of Justice (ICJ). Here's what went down.
In case you're unaware, here's a bit about the matter
Arrested by Pakistan in 2016, Jadhav was sentenced to death in 2017 by a military court on charges of espionage. Despite repeated requests by India, Islamabad denied consular access, violating the Vienna Convention. This July, ICJ asked Pakistan to give consular access to Jadhav and review its punishment. In early August, Pakistan offered access but the riders kept India away from accepting it.
Businessman, spy: India, Pakistan have made contradictory claims about Jadhav
While Pakistan has reiterated Jadhav is a spy, working with Research and Intelligence Wing (R&AW), New Delhi called his arrest illegal. India said he was kidnapped from Iran, where he was running a business. On Monday, Indian Charge d' Affaires Gaurav Ahluwalia met Jadhav for around two hours and after the conversation, India concluded Jadhav is under "pressure". A formal report is awaited.
In videos "released" by Pakistan, Jadhav "accepted" he's a spy
Pertinently, Pakistan has released four videos of Jadhav, filmed after his sentencing, in which he accepted he was a "spy" and was due to retire as Indian Navy officer in 2022. In another video, released after Jadhav's mother and wife met him, he alleged Indian officials "intimidated" his family. Pakistan wanted to play these videos at ICJ, but the court didn't entertain the idea.
It's clear that Jadhav is under pressure, said MEA spokesperson
Now, answering the questions of media, MEA spokesperson Raveesh Kumar said, "While we await a comprehensive report, it was clear that Jadhav appeared to be under extreme pressure to parrot a false narrative to bolster Pakistan's untenable claims." "We'll decide a further course of action after receiving the report from our Charge d' Affaires and determine the extent of conformity to the ICJ directives."
The meeting wasn't exactly fair
Notably, the meeting between Ahluwalia and Jadhav was recorded by Pakistan, for "transparency" purposes, the neighboring country said. India had earlier demanded a "fair" meeting, but it seems it agreed to the second offer of consular access. "Consular access was provided at 12:00 hours and lasted for two (02) hours, in the presence of officials of the Government of Pakistan," Pakistan's Mohammad Faisal said.
There was no restriction on language of communication: Pakistan
"On Indian request, there was no restriction on the language of communication. In order to ensure transparency and in line with standard operating procedures, and as conveyed to the Indian side in advance, the access was recorded," Faisal, the spokesperson of Pakistan's Foreign Ministry, said.