Pakistan gives consular-access to Kulbhushan Jadhav "with conditions", India rejects
Pakistan gives consular-access to Kulbhushan Jadhav "with conditions", India rejects
Aug 02, 2019, 07:01 pm
2 min read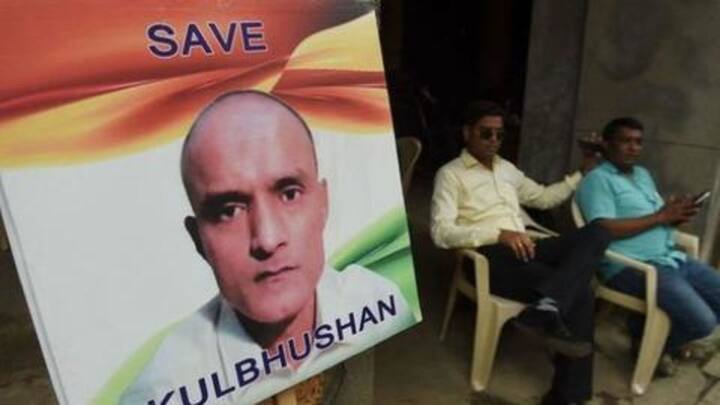 India has asked Pakistan to give "unimpeded" consular access to Kulbhushan Jadhav, toeing the line of last month's verdict of International Court of Justice (ICJ). On Thursday, Islamabad offered consular access to Jadhav, who is languishing in Pakistan's jail since 2016, but with conditions. Responding to it, New Delhi said the meeting should be held in an intimidation-free environment. Here's what went down.
Context: A bit about the case and ICJ's verdict
After "arresting" Jadhav in 2016 and accusing him of terrorism and espionage, a military court in Pakistan sentenced him to death in 2017. India went to ICJ, complaining that Pakistan violated the Vienna Convention of on Consular Relations, 1963, by informing New Delhi about Jadhav's imprisonment late and not giving consular access. Last month, ICJ's bench ruled in India's favor, marking a huge win.
Pakistan wanted official to be present during meeting
Interestingly, Pakistan celebrated the verdict (?) and later said it was working towards providing consular access. On Thursday, Pakistan's Foreign Office spokesperson Dr. Mohammad Faisal said India has been offered consular access, but didn't divulge details about the rider. Apparently, Pakistan wanted one of its officials to be present during the meeting. It said the meeting will happen in CCTV surveillance.
Shockingly, Pakistan recorded Jadhav's meeting with his family too
To note, when Jadhav's mother Avanti and wife Chetna met him in 2017, that meeting too happened under the watch of CCTV camera. Both of them were also asked to remove their jewelry, bindis, and weren't allowed to speak to Jadhav freely. Not only this, but Pakistan also didn't let an Indian official accompany them, initially, New Delhi strongly criticized Pakistan's behavior.
With its offer, Pakistan again violated Vienna Convention
Reportedly, Pakistan's latest offer of consular access violates Article 36, 1 para (a) of the Vienna Convention on Consular Relations. It states that "Nationals of the sending State (Kulbhushan Jadhav) should also have the same freedom with respect to communication with and access to consular officers of the sending State (India)". The consular officers should be free to converse and arrange legal representatives too.