Coronavirus: Ladakh on virtual lockdown as tally rises to 10
Coronavirus: Ladakh on virtual lockdown as tally rises to 10
Written by
Siddhant Pandey
Mar 20, 2020, 09:33 pm
3 min read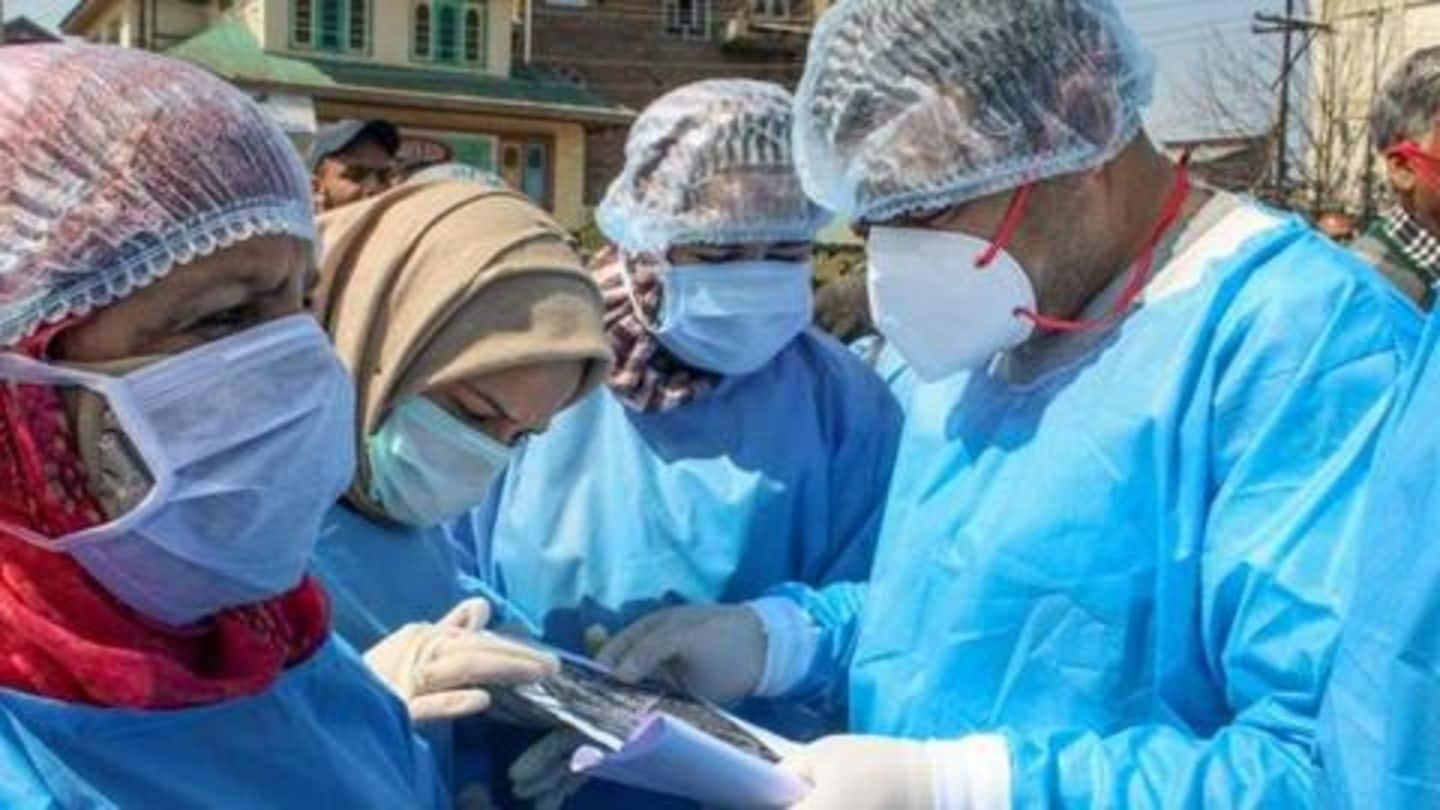 Ladakh has been placed on virtual lockdown as the Union Territory reported two more cases of the novel coronavirus disease COVID-19. With the latest development, the total number of cases in the UT now stands at ten, which includes an Indian Army soldier. Several precautionary measures have been announced in Ladakh which will remain effective till April 15. Here are more details.
2 new cases in Ladakh have no foreign travel history
The Union Health Ministry said on Thursday that the novel coronavirus reached Ladakh through pilgrims who visited Iran, one of the worst-hit countries across the world. Commissioner Secretary (Health) Rigzin Samphel said that both new patients have been shifted to isolation wards. Reportedly, neither of the two patients have any travel history abroad and are relatives of people previously tested positive for COVID-19.
Section 144 of CrPC imposed by Leh, Kargil administrations
The district administrations of Leh and Kargil issued prohibitory orders under Section 144 of the Code of Criminal Procedure, banning gatherings of more than four persons. Barring essential service providers, a majority of public transport has been barred from plying. The government has established check-posts across Ladakh to limit public movement, especially between the districts of Leh and Kargil. All schools/colleges have been closed.
Government offices ordered shut; people advised to stay home
All government offices have also been ordered shut, with the exception of those maintaining essential services such as power, water, food and civil supply, petrol pumps, police, revenue, and municipalities, etc. People have been advised to remain in their homes.
All tourists barred; hotels, restaurants, shops, shut
To limit the spread of the virus, the administration has also prohibited the entry of domestic and foreign tourists in Ladakh. Besides, hotels, guesthouses, other tourist accommodations, restaurants, bars, food courts, food joints, roadside eateries, community kitchens, and shops have been ordered shut. The only shops that remain open are those selling ration, LPG, essential commodities, vegetables, and medicines.
All passengers to be screened at all 3 airports
Mobile shops will be operated across Ladakh, delivering essential supplies to homes. All passengers at all three airports in the region are being screened. Conferences, workshops, rallies, gatherings, sit-in protests across Ladakh have been banned.
284 people across Ladakh placed under watch
Reportedly, a total of 284 people are being monitored in Ladakh, including those who returned from Iran. They include 208 who are under home quarantine, 58 who have been quarantined in hospitals and 18 others, including positive and symptomatic suspected cases, who have been placed in different isolation wards at SNM Hospital. Separately, around 150 people have successfully completed a mandatory 14-day quarantine.
India reports 223 COVID-19 cases; 5 dead
Across India, 223 cases of the novel coronavirus disease have been reported as of 5 pm on Friday, according to the Health Ministry website. Out of these, 22 patients have recovered and one has migrated. Five people have also died from the disease in Kalaburagi (Karnataka), Delhi, Mumbai (Maharashtra), Nawanshahr (Punjab), and Jaipur (Rajasthan). The death in Jaipur involves a 69-year-old Italian tourist.
COVID-19 was first reported in China's Wuhan city in December 2019. The disease is caused by a novel coronavirus called SARS-CoV-2. The virus attacks a host's respiratory system triggering symptoms such as fever, cough, and breathing difficulties. In severe cases, it may cause pneumonia, multiple organ failure, or death. COVID-19 has spread to at least 150 countries, killing over 10,000 and sickening 2.5 lakh.