7 engineering colleges (other than IITs/NITs) for Computer Science courses
7 engineering colleges (other than IITs/NITs) for Computer Science courses
Written by
Shiladitya Ray
Apr 22, 2018, 10:09 am
4 min read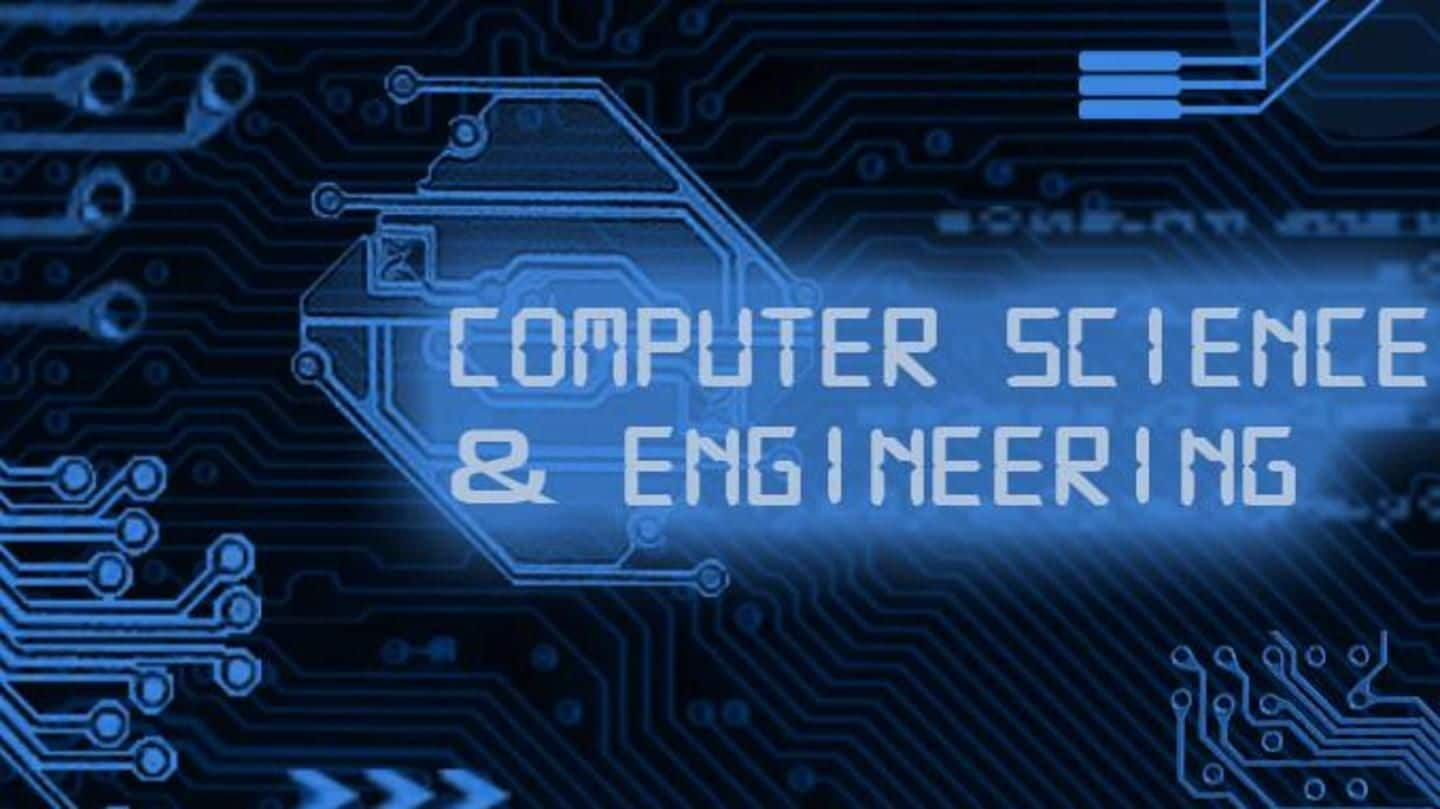 With entrances for engineering colleges already going on, and with the plethora of engineering colleges in India, aspiring computer science engineers might find themselves overwhelmed by the options. While colleges like IITs and other such elite institutions need no mention, there are a handful of lesser-known CSE colleges which have a lot to offer. Here's all about them - course details, placement offers and celebrated alumni.
What the SRM Institute of Science and Technology offers
The SRM Institute of Science and Technology offers undergrad, post-grad, and doctoral courses in Computer Science Engineering. With 125 well-qualified, published, and experienced faculty, the department also undertakes research in domains like data mining, bio-informatics, machine learning, IoT etc. On an average, most placed students fall within the 3.5-4.5 LPA category, but companies like Amazon, Cisco often offer fat packages to select students.
The Thapar Institute attracts big companies for placements
The Thapar Institute of Engineering & Technology, ranked 20th among engineering colleges by the MHRD, lays emphasis on algorithm analysis and design, computer graphics, high performance computing, cloud computing etc. Department research focuses on cloud computing, theoretical computer science, information systems, among others. In 2017, the institute as a whole saw 160 companies offering jobs with an average CTC of 6.69 LPA.
MIT is among top-ranked private engineering colleges in India
The Manipal Institute of Technology, ranked 5th by Outlook among private engineering colleges in India, offers world-class laboratories, a state-of-the-art innovation centre, and well-stocked libraries. The department has 65 experienced faculty members. According to students and alumni, as of 2015-16, the average annual package for post-graduates and graduates from MIT was Rs. 5 LPA and Rs. 5.5 LPA respectively.
Satya Nadella was a product of MIT
Manipal Institute of Technology has produced some notable personalities including the likes of Microsoft CEO Satya Nadella, Nokia CEO Rajeev Suri, and Michelin Starred chef Vikas Khanna, amongst others.
Punjab Engineering College has a remarkable median pay package
The Computer Science and Engineering department of the Punjab Engineering College (PEC) in Chandigarh was recently in the spotlight for recording the institute's highest pay package ever - Rs. 34 LPA. The department provides state-of-the-art labs in wireless networks, computing technology, cyber security, multimedia etc. Further, the 2017 median salary of PEC CSE graduates was Rs. 10.5 LPA (higher than any other PEC departments).
LNMIIT Jaipur also has an exemplary payscale for CSE graduates
The LNM Institute of Information Technology is yet another college which stands out in terms of CSE graduate placements. The department has faculty with excellent research credentials and industry experience, along with hi-tech labs. The 2018 placements saw a highest package of Rs. 29.5 LPA, and an average of Rs. 6.39-7.27 LPA (depending on internship conversion).
LNMIIT alumnus oversaw security for the BHIM app
LNMIIT alumnus and ethical hacker Saket Modi is the co-founder and CEO of Lucideus Tech, an online security company. Apart from several awards Modi received from Forbes and Fortune, Modi and his team were responsible for the end-to-end pre-launch security assessment of the BHIM app.
Vellore Institute of Technology holds several records
As of 2016, Vellore Institute of Technology was ranked as the 13th best engineering institution by the MHRD. The CSE department has labs in areas like programming language, multicore programming, microprocessor technology, cloud computing etc. VIT featured in the Limca Book of Records thrice (2009, 2011, 2012) for the highest number of campus placements done from a single Institution by a single company.
DAIICT's stellar placement record for Information and Communication Technology graduates
Despite not offering a CSE course, the Dhirubhai Ambani Institute of Information and Communication Technology (DAIICT) features in our list. The institute, offering ICT courses, specializes in computational science and mathematical modeling. In 2016-17, DAIICT placed its students with average package of Rs. 9.09 LPA and the highest at Rs. 40 LPA.
Notable alumni from DAIICT
DAIICT also produced its own notable alumni featuring the likes of Chitra Gurnani Daga, the CEO and co-founder of travel and adventure booking site Thrillophilia, Bhavesh Manglan, the co-founder of logistics network Delhivery, and Swapnil Khandelwal and Rubish Gupta, founders of alumni-connecting site Alma Connect.